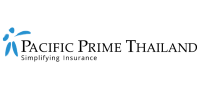 4 health and productivity tips for remote workers
With the spread of the novel coronavirus across the world, many enterprises are allowing or even mandating their employees to work from home as a way to minimize the chances of a massive outbreak. While many people enjoy the comfort and convenience of working remotely, it is a double-edged sword as it may harm your physical and mental wellbeing. 
In this Pacific Prime Thailand article, our experts will give you a few tips on how to be healthy and productive at the same time.
Location first
Not everyone can stay focused in the same environment so it is important that you designate an area at your home where you can shut out distractions and separate work from life. Since you are at home, you are free to do whatever you want (e.g. playing soft music, standing while working) to make yourself motivated and focused. In normal times, working at libraries or coffee shops can be an option too; but now with the coronavirus spreading, it is best you avoid heading out into public spaces as much as possible.
Take regular breaks
It can be easy to work remotely for hours at a time since there is little distraction or interruption. However, getting stuck in your chair and keeping the same posture for hours can harm your body. We encourage standing up or walking for 10 minutes every hour so that you can move or stretch your body. You may even want to run in place or do some push-ups. It is also a healthy habit to get your eyes off the screen and look 20 feet away once a while so you won't suffer from the blue light emitted by the digital device and ease the huge strain on your eyes.
Stay connected with your workmates
You may easily feel isolated and lonely when your super ultra chatty colleagues are not around bombarding your ears. Working by yourself for a prolonged period may have a negative impact on your mental wellness. To alleviate the loneliness and fill the socializing gap, you can find a co-worker whenever you feel like you need someone to talk to or use a video call to have a team meeting every week.
Be positive
Without your boss or co-workers by your side, the challenges and frustrations at work may feel more personal since there's no one you can share the experience with. Our advice is to believe in yourself and be grateful for what you have – after all, many companies have laid people off or even closed down due to the coronavirus crisis. To help spread the positive energy around, you can also recognize and praise your teammate's work more frequently. 
Maintain healthy living habits
It goes without saying that plenty of sleep and a balanced diet is the key to staying healthy. However, while working remotely, it is very easy to stay up late as you won't have to commute to work or eat a lot of snacks instead of a proper meal. You should never underestimate the power of healthy food or quality sleep as they can boost your cognitive performance and productivity, as well as improve your mood.
Talk to Pacific Prime Thailand today 
While remote working allows for more flexibility and benefits, there are indeed some pitfalls that may have an adverse impact on your mental and physical wellbeing. Therefore, it is crucial that you learn how to maintain a healthy work-life balance and keep your productivity and energy high. If you find the above knowledge useful, do not hesitate to share them with your co-workers so that your team can go through this hard time together.
Apart from the coronavirus features, our weekly updated blog articles focus on various facets of insurance and employees benefits to simplify complex insurance concepts. Recently, we have curated articles such as "Thailand imposes travel restrictions due to Covid-19" and "How to maintain mental health during the Covid-19 outbreak".
With over 20 years of experience fostering strong relationships with over 60 major insurers around the world, Pacific Prime Thailand is an established insurance brokerage that is adept at matching clients with the insurance plan that best matches their needs and budget. Our services come without extra costs so you can expect the same premium through us vis-a-vis going to the insurer directly. Contact us today for impartial advice, a price quote, and a plan comparison!
Anthony Chan is a content writer at Pacific Prime. He's responsible for writing, translating, and editing articles, guides, infographics, leaflets, as well as other resources for Pacific Prime and Kwiksure.

When he's not working, he's usually on the hunt for great restaurants, playing badminton, and writing screenplays.