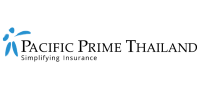 Tips for expats: cost of living in Bangkok
Thinking about calling the Land of Smiles home? Maybe you fell in love with the country while on vacation or have the opportunity to live in Thailand's capital city of Bangkok for work. Whether you're moving as a working professional, entrepreneur, or family, you're going to want to have an idea of how much you'll spend while living here. Knowing what costs to expect can not only save you a lot of money, but time as well. In this Pacific Prime Thailand article, we'll take a closer look at the cost of living in Bangkok.
How much does it cost to live in Bangkok?
Even though lifestyle preferences vary from person to person, Bangkok is a city that seems to appeal to people from all walks of life. Expat life in Bangkok comes with a lot of opportunities for work, play, and travel. What many expats love about living in Bangkok is the unique blend of Asian and Western cultures. It also offers a better quality of life than back home, despite being more affordable. But just how much is the cost of living in Thailand for foreigners?
The cost of living in Bangkok really depends on your lifestyle. It can be one of the most affordable cities or one of the most expensive. Even so, the cost of living in Thailand in comparison to the US or Europe is relatively low. For example, food is much more affordable in Bangkok, and Thailand in general – so much so that many expats find it cheaper to eat outside instead of cook for themselves. Rental prices are low in comparison to many other Asian cities as well.
With that said, this breakdown of the cost of living in Bangkok should help you get a better idea of what to expect.
Accommodation
You can rent a studio apartment outside of the city center for as low as THB ฿9,000 per month. Or you can live in a two-bedroom condo just off of Sukhumvit Road for around THB ฿47,000 per month. For leases, you're typically expected to pay a deposit amount of one or two months' rent. Most lease agreements are for a year, though there are exceptions.
In Central Bangkok, condo rental fees currently start at around THB ฿45,000 for a two-bedroom, two-bathroom unit, excluding utilities. A one-bedroom condo in a central location can cost around THB ฿30,000 – THB ฿35,000. The further out you move along the BTS Skytrain line, the cheaper the rent gets. A simple one-bedroom apartment in areas outside of Central Bangkok can cost as low as THB ฿10,000 per month.
If you're relocating to Bangkok with your family, you'll probably prefer to live in an apartment since they usually have more bedrooms. Popular among expat families, apartments can cost between THB ฿60,000 to THB ฿85,000 per month. The price can go up a lot more depending on the location, facilities, and services.
Utilities
A large portion of your electricity bill in Thailand goes towards air conditioning (AC). If you're looking for ways to cut back on your electricity costs, opt for a fan instead of air conditioning or keep your AC off as much as possible. Electricity costs in Thailand can fluctuate depending on the type of place and even the cost your landlord sets. In many places, you'll get the electricity bill directly, which you can pay at 7-11, a convenience store with branches around the country. The landlord may even create their own bill, which you pay directly to them instead.
A person living alone in a condominium with the AC on every night typically won't have to pay more than THB ฿1,500 on electricity per month. If you're living in a house with two ACs running every night, your electricity bill should cost around THB ฿2,500 per month.
Water costs tend to be pocket-friendly in Thailand, with monthly rates generally starting at around THB ฿100. Some condos charge a flat rate for water, usually around THB ฿300 to THB ฿500. You might also have to pay for internet in Bangkok. While some accommodations include shared connections, that isn't always the case. Additionally, the speed may not be up to your standard. You can expect to pay THB ฿500 and up for a decent internet connection.
Transportation
Bangkok is notorious for its awful traffic jams, which can have you stuck in the same area for hours during peak time. It's advisable to look for a place near a BTS or underground MRT station since taking public transport can save you both a lot of money and time. Rabbit cards are stored-value tickets that you can top up and use for BTS rides and select merchants, such as food courts and fast-food chains. You can top up anywhere from THB ฿100 to THB ฿4,000 at a time and purchase passes to save on frequent routes as well.
Other transportation options include buses, taxis, motorcycle taxis, and Grab – a ride-hailing service that is comparable to Uber. Despite traffic jams, taxi prices usually don't exceed a couple of hundred baht within Bangkok's Central Business District (CBD). If you need to get somewhere quickly, your best bet is to jump on a motorbike taxi, which has a starting price of THB ฿10.
Food and drinks
The cost of food in Bangkok really depends on where and what you like to eat. If you eat most of your meals at local vendors, your food budget could be as low as THB ฿6,000 per month. Similarly, if you typically eat mid-priced meals then you can pay around THB ฿10,000 per month, whereas more expensive options, such as fine dining and international cuisines, can have you spending even more.
If you're a coffee drinker, you'll be happy to know that Thais love their coffee. With a coffee shop at practically every corner of Bangkok, a cup of coffee will cost you anywhere from THB ฿20 to THB ฿200. Coffee from a street vendor can cost you THB ฿20, while a cup from a comfortable café usually costs around THB ฿60 to THB ฿90. Starbucks coffee prices are usually upwards of THB ฿100.
Alcohol prices in Thailand also vary significantly. While local liquor and beer are considered cheap here, you could be paying more than what you would back home due to the high import tax. A bottle of Thai beer costs around THB ฿40, while imported beers can cost three times as much.
Healthcare
The cost of healthcare in Thailand is perhaps the most difficult expense to estimate. One year, you could be healthy and only have to pay for an annual health check-up, which costs a few thousand baht. If, on the other hand, you're involved in a road accident, you could have to pay hundreds of thousands of baht for surgery.
Nevertheless, you'll want to have some idea of healthcare costs in Thailand. You typically have to pay around THB ฿1,500 to THB ฿3,000 when visiting a private hospital. If you're admitted to an international hospital, you can expect to pay THB ฿10,000 or more per night for a standard room. If you're admitted to the ICU, expect to pay around THB ฿15,000 a day.
While treatment may be cheaper at a government hospital, this option is only recommended if you can speak Thai or will be accompanied by a person who can. As with most public healthcare systems, Thailand's government hospitals also often come with long waiting times. Generally speaking, hospitals in Bangkok offer excellent services.
As one of the world's top tourist destinations, the cost of living in Bangkok is comparatively affordable and largely depends on your preferences.
Secure health insurance in Bangkok
Be sure to check whether your relocation package provides health insurance. You can supplement your coverage by securing your own private health insurance in Thailand or select an international health insurance plan. International health insurance in Thailand makes it possible for you to get treatment locally and outside of the country if necessary.
Whether you're looking for health insurance in Thailand or overseas, look no further than Pacific Prime. As a leading broker, we compare health insurance in Thailand and globally to ensure you get the best plan for your needs and budget. Contact us to receive impartial advice or an obligation-free quote today.
Jantra Jacobs is a content writer at Pacific Prime. On a typical work day, she writes and edits articles, guides and anything else word-related. She aims to produce content that is easy for readers to understand and enjoyable at the same time.

When she's not writing, she's likely searching for a new restaurant or cafe to try, reading or doing yoga.