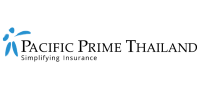 The global drug price disparity
According to an article by the Bangkok Post, there are huge differences that exist in medicine prices globally. Medbelle, a UK-based startup produced a comparative index across 50 countries revealing the differences in the cost of some of the most widely recognized and indispensable medications.
The finding reveals Thailand as having some of the cheapest prices in the world for some generic and branded products. Unsurprisingly, the results show staggeringly high prices for many of the same drugs in the US, which in the year 2017, spent 18% of its GDP (roughly USD $3.5 trillion) – higher than any country in the world – on healthcare.
In this article by Pacific Prime Thailand, we will reveal the main reason why the US is costly when it comes to buying certain branded and generic drugs, and how countries like Australia and Thailand make prices cheaper for its citizens and residents.
Why are drug prices in the US the highest?
Most people may be wondering why this is, and the simple answer is that the US allows drug makers to set their own prices for a given product. In other words, the US government does not regulate or negotiate the prices of new prescription drugs when they come to the market, as it happens in many other countries, including Thailand. As a result, when those drugs do come to market, the costs are extortionate and beyond the reach of many citizens.
Price differences for drugs in the US
There is a long list of potentially life-saving medicines that are extremely costly in the US when compared to global averages:
Lipitor, a widely used cholesterol treatment drug, is 2,175% more expensive than the global median.
Zithromax, an antibiotic for bacterial infections, is 1,755% more expensive than the global median.
Xanax, a drug used for treating anxiety and panic disorders, costs 2,568% more in the US when compared to the global median.
Prozac, a drug used for depression and other mental illnesses is 2,124% more expensive in the US than the global median.
Why are drug prices in other countries lower than the US?
When compared to other countries like Australia and Thailand, the opposite is true. Australia has in place a government agency whose main purpose is to meet with pharmaceutical companies and negotiate an appropriate price. Thailand also operates in a similar manner, with the Ministry of Commerce responsible for the regulation of drug prices, as we will explore below.
These government agencies will typically make important decisions about whether new drugs from these pharmaceutical companies represent any improvement over the old or existing drugs. Agencies will thoroughly review the reams of evidence about the risks and benefits of the new drug presented. Their decisions, ultimately, help to regulate the price of drugs to ensure that medical treatment remains affordable for all citizens, regardless of income.
Drug regulation in Australia
Australia, for example, will often refuse to cover drugs that they don't think is worth the cost. Just like other countries that regulate the price of drugs, Australia does so to have leverage in negotiating with pharmaceutical companies. Otherwise, it would be in the same situation as the US that allows drugs that sometimes offer little additional benefit to enter the market and be priced so highly.
Drug regulation in Thailand
In Thailand, drug prices are set and controlled by the Department of Internal Trade, Ministry of Commerce. Representatives from the Ministry of Commerce and Public Health, insurance associations, the private hospital association, and the Foundation for Consumers and National Health Security Office form the committee are responsible for regulating drug prices.
Thailand's private hospitals overcharging patients
At the beginning of 2019, the Thai government added medicine, medical supplies, and medical services to its price control lists due to complaints from patients that private hospitals were charging extortionate drug prices. Some of Thailand's private hospitals have been reported to charge between 8,000 to 16,000% more than the average drug price. With drug prices firmly regulated, the government hopes that lower drug costs can also reduce health insurance premiums charged by health insurers.
Price differences in Thailand compared to the global median
The results of the comparison index for Thailand shows that prices in the country are 92.94% and 93.11% below the median for branded and generic drugs respectfully. All in all, these deviations are the lowest out of all the 50 countries that took part.
Drug prices in Thailand compared to the global median
According to the Medbelle study:
Viread, a branded version of Tenofovir which is used to treat Hepatitis B and HIV/Aids, costs USD $1.40 for 245mg and USD $0.79 for the generic version, is 83.88% below the global median.
Another reasonably priced medication is Xanax which costs USD $0.05 cents per 1mg dose for the branded version and USD $0.02 for the generic, is 77.1% below the global median.
Several other branded drugs in Thailand are priced below the global median, as shown below:
Ventolin, a drug used to treat asthma, is 46.18% less than the global median
Yasmin, a female contraceptive, is 53.95% less than the global median
Zestril, a drug for treating high blood pressure, is 52.92% less than the global median
Do drug costs influence international health insurance premiums? ?
According to the latest 2019 Cost of International Health Insurance in Thailand Report, prescription drug costs are the primary driver for high prices of medical plans in Canada. The rise in prescription drug costs falls under one of the five core drivers of International Private Medical Insurance (IPMI) premiums, namely, the increased cost of healthcare.
The other four drivers are:
Increased demand for international quality private care
Increased regulation
Increased challenges with fraud regulation
The rise of insurtech
How to avoid paying out of pocket for expensive drugs
When it comes to insuring yourself and your loved ones, it is best to think about how an IPMI can help cover expensive medical costs wherever you are in the world. If you are an expat living in Thailand, planning to move over, or constantly on the move between countries with your family, then securing a global health insurance plan will help ensure that you and the family are completely protected from costly medical bills.
Family health plans are available for those concerned about their family's health when abroad.
Contact us today for more information!
Jimmy is a content writer who helps simplify insurance for readers interested in international private medical insurance. He is on a mission in Thailand to support locals, expatriates, and businesses by bring the latest news and updates to his Pacific Prime blog articles.

His expert view and wealth of knowledge on insurance can also be found in his blogs for China, Dubai, Hong Kong, and Singapore.