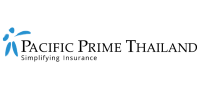 Air pollution in Thailand continues to deteriorate
The nasty air quality in Thailand has once again raised concerns about the air pollution crisis. Leading academics have attributed to the worsening situation to the Thai government, which has been largely criticized for being ill-equipped to stop the crisis from spiraling out of control. 
In today's Pacific Prime Thailand article, we will divulge the government's actions, the current pollution situation, the potential solutions to pollution, and how health insurance can safeguard yourself from relevant health risks.
What has the government done to try tackling air pollution?
Even though local lawmakers have set ambitious goals and promises, such as resolving the PM 2.5 problem by 2022, the bureaucratic government seems to downplay, if not utterly neglect, the threats of pollutants to human health, and allow conflicts of interest to prevent real advances toward viable solutions.
Instead, the government has tried to alleviate the problem via means such as firing water cannons into the air and flying 'water drones' to drop a few liters of water from the sky. Unfortunately, these actions have zero impact on improving Bangkok's air pollution. It seems more like a public relations opportunity than a feasible measure.
How bad is air pollution in Thailand?
The aforementioned PM 2.5 problem has been plaguing the Land of Smiles for years. In plain terms, PM 2.5 refers to fine particle matter with diameters that are generally 2.5 micrometers and smaller. The average human hair is about 70 micrometers in diameter so you can imagine that PM 2.5 is 30 times smaller.
These particles are so small that they are able to travel deeply into the respiratory tract and reach the lungs. And exposure to these fine particles can lead to short-term health effects such as throat and lung irritation, coughing, and sneezing. In the long run, it may even affect your lung function and worsen medical conditions such as asthma and heart disease. Scientific studies have also found a correlation between PM2.5 exposure and cardiovascular hospital admissions, emergency department visits, and deaths.
Worse still, according to the experts, the constantly high concentration of PM 2.5 in the air has helped build up inversion layers, which prevents the air below from rising and trap the dust underneath, resulting in a heat-island effect.
What are the potential solutions to pollution?
Emissions from vehicles, infrastructure construction, burning of sugarcane, and property development are said to be the major culprits behind the crisis, while also being the side products of urban and economic growth priorities.
Environmentalists are calling for the government to take a stronger stance in order to tackle the problem from its roots. Some have suggested forcing the public to change its behavior through economic incentives, while others advocate taxing vehicles directly, cutting down the number of registered vehicles, and creating new markets for agricultural waste and biomass that don't involve burning. 
However, these methods require major policy-shifting and cannot be introduced overnight, not to mention that the authorities seem to be stuck in an effective "command-and-control" mentality, meaning that they only give the appearance of a response by focusing on weak pollution control regulations. These regulations often lack real enforcement mechanisms.
In light of this, if you are an expat who is considering moving to Thailand or currently residing there, you should secure a comprehensive medical insurance plan to best protect your health. 
How can insurance protect you from pollution-related health risks?
In the face of the plethora of health risks posed by high levels of air pollution, it is a smart move to opt for a solid health insurance plan to cover your potential medical bills. Should you develop any air pollution-related illness, you will still enjoy the peace of mind knowing that you will be in good hands. Thus, you can focus more time on selecting your preferred treatment options and medical facility.
Even though the Land of Smiles is best known for its well-developed public healthcare system, in recent years there have been concerns about whether the government can still keep the system afloat. And the healthcare costs in Thailand have indeed been hiking at an alarming rate. Therefore, a private medical insurance plan is your best bet to offset your medical expenses so that you won't have to foot the bill out of pocket.
With over 19 years of experience and nine offices across the world, Pacific Prime Thailand specializes in international health insurance and employee benefits solutions. Our team of experts is able to match you with the plan that best matches your needs and budget. Contact us now for impartial insurance advice, an obligation-free quote, and a free plan comparison!
Anthony Chan is a content writer at Pacific Prime. He's responsible for writing, translating, and editing articles, guides, infographics, leaflets, as well as other resources for Pacific Prime and Kwiksure.

When he's not working, he's usually on the hunt for great restaurants, playing badminton, and writing screenplays.