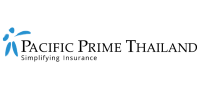 Maternity insurance and the cost of maternity care in Thailand
If you're looking to give birth in Thailand, obtaining a comprehensive maternity insurance plan is key to offset the extensive costs associated with maternity care. While the cost of public hospital care is generally a lot cheaper than what's charged in private facilities, many expats feel discouraged to seek care in public facilities due to the considerably longer wait times and difficulty in finding staff that speak enough English or another language besides Thai in certain hospitals.
On the other hand, private facilities are attractive to expats and locals alike because of their world class quality of care, medical staff who speak multiple languages, luxurious perks, etc. While private hospital care in Thailand is indeed a popular choice for a vast majority of expats, the cost of care is increasing year-on-year. As such, those looking to welcome a new addition to their family are highly encouraged to secure maternity insurance for peace of mind.
The cost of private maternity care in Thailand
As can be expected, the cost of giving birth will vary depending on which hospital you go to, whether there are any complications, the type of delivery, etc. Besides the cost of giving birth, you'll also need to consider your prenatal expenses, which will also differ depending on the number of tests and consultations required. To give you a rough idea of the cost of maternity care in Thailand, we've compiled below the fees charged at some of the most popular private hospitals in the country, along with a private hospital that caters more towards locals and longer-term expats.
Bumrungrad International Hospital
Bumrungrad International Hospital in Bangkok is a popular facility of choice for many expats, and is famed for their world class delivery and cesarean section suites, as well as being one of the largest hospitals in Southeast Asia. Their baby delivery package for 2017 costs THB 89,000 for a natural birth, THB 106,900 for vaginal delivery with epidural anesthesia, and THB 136,900 for c-section delivery.
While the prices advertised for these packages all include a comprehensive range of maternity-related care (e.g. lab tests for the mother and newborn, doctors' fees, private room), please note that additional costs such as take-home medications, procedures for complications, and all additional nights are not included. Depending on the number of prenatal visits and type of delivery, the total cost of a standard pregnancy with labor at Bumrungrad will range from anywhere between THB 160,000 to THB 270,000.
Bangkok Hospital
Bangkok hospital is well known as the leader in cutting-edge technology in Bangkok. Their obstetric packages cost anywhere between THB 75,000 to THB 174,000, depending on the type of procedure required (e.g. normal labor, delivery with c-section, or multiple birth). Please note that their delivery packages do not include extra room costs, prices associated with the patient's pre-existing conditions, specialist consultations, etc.
Paolo Hospital
Paolo hospital has a number of hospitals in Bangkok including: Phahonyothin, Samut Prakarn, Chock chai 4, and Rangsit. All of these are a top choice for many expats and locals living near the hospitals. Here, delivery packages are relatively cheaper than the costs charged at a number of other private hospitals. The prices charged as of 2017 are around THB 41,500 to THB 77,500 depending on the method of delivery. They also have prenatal packages available; the most basic package costs THB 4,500, and the most comprehensive package costs THB 10,000.
While the cost of maternity care in Thailand is generally cheaper than the cost in more expensive Asian countries (e.g. Hong Kong, Singapore, Japan, etc.), it's important to be aware of all the cost eventualities of having a baby in Thailand. For instance, prices can skyrocket in the event of pregnancy complications. This is why it's highly advised to secure maternity insurance.
What is maternity insurance?
Maternity insurance in Thailand is considered an additional type of cover from what normally comes with health insurance coverage. Available as what insurers call a "rider", maternity insurance can be purchased as an add-on benefit on top of your health insurance plan to address the costs related to giving birth, such as prenatal expenses (e.g. ultrasounds and tests), delivery, and medically necessary cesarean sections. Some plans may also provide cover for congenital birth defects and complications. Please note that no insurance plan will cover costs for prenatal classes and yoga, although these courses can really help you prepare for giving birth.
Things to watch out for when securing maternity insurance
Please note that there are a number of things you will need to look out for when purchasing your maternity insurance policy in Thailand.
What a lot of people don't know until it is too late is that virtually all maternity plans will be attached with a waiting period of around 10 to 12 months (sometimes it may be as long as 24+ months). This means you'll need to have a plan that covers maternity for this specified duration of time before the insurer will accept claims for maternity related care. With this in mind, it is clear to see the importance of securing maternity insurance well ahead of conception.
If you're already pregnant and would still like to receive coverage, you still have the option of protecting your newborn. While prenatal and delivery costs won't be covered, you can still secure newborn health insurance to cover your newborn's medical expenses. Costs associated with incubation and NICU transfer can be very expensive, which is why having newborn cover can be very valuable.
It may also be worthwhile to consider an international health insurance plan that includes maternity cover. Although an international plan will be more expensive, it's an excellent option for globally mobile expats as with this type of plan you will be covered for care in virtually any hospital, anywhere in the world.
To learn more about your maternity insurance options, be sure to contact the helpful experts at Pacific Prime Thailand for impartial advice!
Jessica Lindeman is a Content Strategist at Pacific Prime. She comes to work every day living and breathing the motto of "simplifying insurance", and injects her unbridled enthusiasm for health and insurance related topics into every article and piece of content she creates for Pacific Prime. When she's not typing away on her keyboard, she's reading poetry, fueling her insatiable wanderlust, getting her coffee fix, and perpetually browsing animal Instagram accounts.