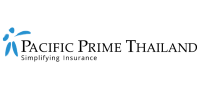 Protecting yourself with health insurance during Thai floods
When you live in a tropical climate, getting used to challenging weather comes with the territory. Asia itself suffers greatly from seemingly regular catastrophic weather events. In 2015, the region accounted for a whopping 159 of the total 353 world disaster events; claiming the lives of more than 18,000 people, and causing USD 37.7 billion in economic losses. Floods, in particular, remain a significant challenge for the people and nations in Southeast Asia, with Thai floods again making tragic headlines recently.
This week, Pacific Prime Thailand talks a bit about what the health dangers are when flooding strikes, and how having comprehensive international health insurance can protect your well being in such disruptive circumstances.
Recent Thai floods as a result of Storm Kirogi
The south-central and southern regions of Thailand have been ravaged by heavy rains from Storm Kirogi for the past week. For example, both Phetchaburi and Hua Hin have seen water levels as high as 60 centimetres in urban areas. People were advised to move to higher ground, while schools and government offices were inundated and closed. Flooding impacted the major highway in Thailand that links to the southern region, leaving many people to risk wading through waist-deep water for safety.
Officials and authorities have been quick to react, with help being organized by the Phetchaburi governor Chatporn Ratdusadee to see hospitals and related agencies rally to treat victims affected by the floods. Medical personnel and support staff have been working with the Phetchaburi Provincial Health Office, receiving patients affected by the recent rains, and touring all flood-hit areas to distribute basic medical supplies. Neighbouring regions have been bolstered by military staff who are assessing the need for flood mitigation procedures in adjacent areas.
Hua Hin, the seaside resort home of more than 84,000 people, saw flooding levels of 50-80 centimetres from Kirogi. Public schools there had also closed, and municipality officials had set up water pumps around the town to assist with drainage. Housing estates on Soi Hua Hin 120 had been significantly affected, while the road in front of the Hua Hin Market Village shopping mall was under 20-30 centimetres of flood water. Flooding has been expected to continue until at least Tuesday, 28 November.
How does flooding endanger people's health?
During floods, people generally fear for two things; their own personal safety, and the damage to their personal property. What is often forgotten is the ill health effects that can also occur both during, and long after, a flood has occurred. Here are a few ways in which Thai floods can cause medium-to-serious health concerns for people and the country as a whole.
Common illnesses and dangers
According to a World Health Organization publication regarding floods and health, two-thirds of flood-related deaths worldwide are related to drowning. Unfortunately, the rest are killed by effects from being exposed to flood water. These effects include:
Physical trauma including contact with floating debris, building collapse, or electrocution

Heart attacks or other acute outcomes related to high stress and exertion during floods

Diarrhoeal, vector- and rodent-borne diseases

Infections of the skin, eye, or respiratory system

Chemical poisoning

Suffering increased mental health stress

Negative health effects linked with overcrowding
The causes of these effects can also occur through a number of different ways, such as damage to important health and water treatment facilities, severely damaged residential property and structures where people frequent, loss of crops and food production means leading to food shortages, population displacement, and disruption to businesses affecting livelihoods and income. While flooding and natural disasters can affect anyone, at any time, there are specific groups of vulnerable people that can be more at risk during such events.
Vulnerable groups
Population groups or individuals that can be of a particular risk during floods are common in most countries. Most will have a higher risk of incurring negative health effects due to a number of factors; limited physical capacity or mobility, weak social networks, a lack of resources or access to flood warnings and education, or a reliance or dependency on medication, health facilities or assisted care. When flooding occurs in Thailand, remember to consider those around you who might fit these categories:
Children

Pregnant women

People with chronic illnesses, or those who rely on home care

Elderly people

People with disabilities (physical, sensory, and cognitive impairments)

Homeless people and disadvantaged minorities

Socially or geographically isolated people

Tourists and foreigners
Vulnerable groups can find themselves at higher risks during certain stages of a natural disaster. Thai floods, in particular, can present an immediate danger to those who may struggle to physically get to safety.
The length of time a flood can last can impact those with medical or care needs, while those who suffer from mental illnesses can experience a heightened risk of harm as a result of any trauma resulting from the disaster. Those disadvantaged groups with poor access to clean water will find recovery much harder as authorities work to restore public works services. 
A comprehensive health insurance plan will go a long way in protecting your health and wellbeing
When flooding impacts access to health services
Earlier in the month, patients at the Bang Saphan Hospital were forced to evacuate following heavy rains and flooding. This impacted four intensive care unit patients who were required to be transferred to Prachuap Khiri Khan Hospital for safety reasons. The hospital itself also found itself needing to move vital and expensive medical equipment before the Thai floods, as both a precaution and a way to ensure important health services after the event. When it comes to natural disasters, sometimes the places you rely on for help can also be put under pressure.
Flooding can and will impact your access to seek necessary medical services in a number ways:
Flooding can restrict access to and from hospital and medical facilities

Damage to property and medical equipment can restrict the care abilities of healthcare centres and professionals

Those currently receiving care may need to be moved prior to an event, or evacuated if flooding is not predicted in time

Existing medicine and supplies can be damaged, and extreme weather conditions can prevent new supplies from reaching areas where they're needed
It's also important to understand that the severity of a natural disaster can determine the length of time that normal access will be affected for. While the Thai floods in Phetchaburi are significant, there are reports the water levels are subsiding. However, it may be some time yet before the people in the region find normal health services are resumed.
What can health insurance do to help me during Thai floods?
In the same way that property insurance will assist with a flood-damaged home, a comprehensive health insurance plan will go a long way in protecting your health and wellbeing during a natural disaster. Aside from providing normal health coverage in better times, international health insurance products come with a range of benefits that will be invaluable should you find yourself affected by a serious flood.
Access to private hospitals
Public hospitals can often have long wait times during times of normal service, and public sectors dealing with the impacts of natural disasters can often be stretched far beyond their abilities. With a comprehensive health insurance plan in Thailand, you'll have guaranteed access to the best private facilities in the country. This can come in handy when floods have subsided but your local public hospital has a major backlog of old and new, flood-related cases to address.
Medical evacuation
A plan that offers an emergency evacuation benefit can also be a literal lifesaver. Where an appropriate medical facility is not immediately available, either due to your location or because it has been incapacitated by flooding, your insurer will cover the cost of having you transferred to a hospital elsewhere. This can be within Thailand or, where the treatment you need is just not available in-country, some plans will even offer evacuation to overseas centres of medical excellence. Repatriation options may also even fly you to your home country if you're a foreign resident or tourist.
Preventative measures
Living in tropical areas, seeking out vaccinations can be an important part of life as well. Some plans may provide coverage for vaccinations, which can come in handy during floods where the risk of contracting water- and vector-borne diseases increases.
Finding the right Thai health insurance plan
If you've not be affected by the Thai floods yet, it's still a smart idea to think about the future. In fact, a Bloomberg article has highlighted that experts expect flooding to cost South Asia USD 215 billion a year by 2030. Climate change and under planned urban sprawls are said to be some of the biggest drivers contributing to the regions likely increase in risk over the next decade. If living in Thailand is something you have planned for the long term, then make sure you've organized adequate health insurance coverage.
An expert in international health insurance, Pacific Prime has an extensive range of plans and policies to protect you during a natural disaster. We've been leaders in medical coverage in Asia for almost 20 years, and have a reputation for simplifying insurance matters so you can make the best choice for your health. To find out more about how our solutions can provide you with more peace of mind during Thai floods, contact our expert team today!