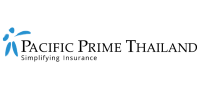 Loy Krathong: Everything you need to know about Thailand's Festival of Lights
Thailand has its fair share of traditional celebrations, with the Loy Krathong festival being one of the biggest and most beautiful. Known as the country's Festival of Lights, Loy Krathong is a charming festival where people gather around bodies of water in the evening to pay their respects to the water goddess. They release floating candlelit offerings on rivers, canals, lakes, ponds, and other waterways throughout the kingdom.
These days, Loy Krathong also involves fireworks, stunning performances, and beauty pageants. Fortunately, Loy Krathong 2021 will take place, though there will be some restrictions to prevent the spread of COVID-19. Learn more about the annual celebration in this Pacific Prime Thailand article.
History of Loy Krathong Festival
Loy Krathong, which directly translates to floating basket, is a festival where Thais gather along the kingdom's waterways to release decorated floating objects. Traditionally made out of banana trunks, Krathongs often come in a lotus shape and are decorated with flowers, candles, incense, and personal items.
Loy Krathong is believed to have originated in the ancient city of Sukhothai, which is around five hours away from the capital city of Bangkok. Though the festival isn't exactly a religious occasion, many people pray and express gratitude to the goddess of the waters, Phra Mae Khongkha. They also ask for forgiveness for polluting the water and using excess water as they release their Krathongs.
Additionally, many believe that floating Krathongs symbolize the washing away of bad luck, releasing grudges and anger, and cleansing misfortunes or wrongdoings of the past to start with a clean slate and be absolved of negative feelings. It's believed that you'll have a lucky year if your candle remains lit until you can no longer see your Krathong.
Loy Krathong activities
Krathongs are traditionally released into the rivers and canals, though people also release them on lakes or ponds these days. As thousands of lightened Krathongs float down waterways throughout the country, it's easy to see why Loy Krathong is one of Thailand's most captivating festivals.
Along with releasing Krathongs, Loy Krathong also features lots of spectacular performances. The sight and sound of fireworks fill the air, streets are lined with vendors selling homemade Krathongs, snacks, and more, and beauty pageants take place as well. It's also the time of year when Thais wear traditional Thai clothing out and about.
When is Loy Krathong?
Loy Krathong takes place on the 12th full moon in the lunar calendar, which means the date can change annually depending on the full moon. It typically happens towards the end of the rainy season, or in November. In 2021, Loy Krathong will fall on Friday, November 19th. The festival usually begins in the evening.
While the main release of Krathongs occurs on the official Loy Krathong day, celebrations are known to continue for several days. The festival can last up to five days in Sukhothai, and three days in Bangkok and Chiang Mai.
How to celebrate Loy Krathong Festival
Loy Krathong is celebrated throughout the country, which means you can head to any body of water to take part in the festival. Thais will go to the river, canal, lake, pond, and various bodies of water with a Krathong in hand. Once they are at the edge of the water, they will light any candles and incense and pay their respects to the water goddess before releasing the Krathong and watching it float away.
For an especially enchanting experience, head to one of the following places that are famous for their Loy Krathong festivities in Thailand.
Chiang Mai
The best place to go for an amazing Loy Krathong Festival is Chiang Mai, Thailand's second-largest city. Loy Krathong and the Yi Peng Festival occur on the same day in Chiang Mai, making it extra magical. Known as Thailand's Sky Lantern Festival, Yi Peng is unique to the north, so you won't be able to experience it in other parts of the country. Along with releasing lit Krathongs, people light and release lanterns into the evening sky as well.
One of the best spots to celebrate both festivals in Chiang Mai is along the banks of the Ping River. Some of the optimal views can be seen from the Nawarat Bridge and the Iron Bridge. Similarly, Thapae Gate is another popular spot to observe the festivals since that's where the opening ceremony is held, along with the beauty contest and the start of the Loy Krathong parade. Chiang Mai is also known for its elaborate annual Loy Krathong parade, though this was canceled last year due to the COVID-19 pandemic.
Catch traditional Lanna dance performances around the Three Kings Monument, as well as the Lighting Candle Tray opening ceremony. Wat Phan Thao is another option for those who wish to observe the festivals from a temple.
Sukhothai
As the place where Loy Krathong originated, Sukhothai is a wonderful place to enjoy the festival. The ancient city offers an authentic Loy Krathong experience, making it ideal for those interested in learning about the festival's history. Most of the festivals take place in the Sukhothai Historical Park, offering a beautiful backdrop of grand ancient monuments.
Loy Krathong is celebrated for five days in Sukhothai. Along with the main release of Krathongs, the festival typically features parades, folk music performances, light and sound shows, and a beauty pageant.
Bangkok
The capital city of Bangkok is another great place to spend Loy Krathong. The city typically has plenty of Loy Krathong activities and festival venues. The main venues to experience Loy Krathong in Bangkok are usually around the Chao Phraya River, including Asiatique, Wat Saket, Phra Athit Pier, and Maharaj Lifestyle Mall. Hotels across the capital also hold their own Loy Krathong events.
However, this year's Loy Krathong festival will be held at two main locations: under the Rama 8 Bridge and Ong Ang Canal. Aside from these venues, many of the city's ponds and waterways attract people who wish to float their Krathong with friends and loved ones. Popular parks to enjoy the festival include Benjasiri Park, Benjakitti Park, and Lumpini Park, though 30 public parks will be open for the festival.
Phuket
Loy Krathong in Phuket isn't as busy as places like Chiang Mai, Sukhothai, and Bangkok, making it ideal for those who want to participate in the festival but avoid the crowds. Head to the waterways and beaches across Phuket island, such as popular spots like Patong Beach and Nai Harn Beach. Similarly, Karon Beach, Kata Beach, Saphan Hin Park, and Suan Luang Park are great spots for a local experience.
Stay safe and healthy with Pacific Prime Thailand
Strict measures are in place to prevent the potential spread of COVID-19 during Loy Krathong. The Government has also urged the public to only use Krathongs made from natural materials since they are better for the environment and reduce the amount of waste. Fire trucks and extinguishers, rescue personnel and equipment, and area lightning vehicles will be deployed throughout the city.
Another way to ensure your safety is to secure health insurance. Having the right health insurance plan means you can get quality medical care when you need it. But how do you make sure you get a good plan? That's where a reputable broker like Pacific Prime Thailand comes in.
By comparing health insurance plans from leading insurance providers, we help you find the best expat health insurance in Thailand, Thailand family health insurance, or any other type of health insurance to suit your needs and budget. Contact us for impartial advice and a free quote today.
​​Jantra Jacobs is a content writer at Pacific Prime. On a typical workday, she writes and edits articles, guides, and anything else word-related. She loves creating content that is both easy to understand and enjoyable to read.

In her free time, she's likely to be writing poetry and prose, geeking out on her latest interests, reading, or practicing yoga.