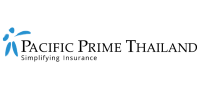 Common outpatient treatments covered by an expat health insurance plan
Expats in Thailand may be wondering where to go for outpatient treatment if a health problem arises that doesn't require them to stay overnight. There are indeed a number of medical institutions ranging from hospitals, centers, and clinics across the country that can offer a variety of medical services. But how do you go about finding the right facility and medical professional to treat your medical concerns? Fortunately, with an expat health insurance plan that includes outpatient coverage from Pacific Prime Thailand, you needn't worry about those things as a plan from us means you'll have all the details you need.
In this article by Pacific Prime Thailand, we look at the common outpatient treatments covered by a comprehensive expat health insurance plan, as well as the additional benefits that come with securing a health plan.
Thailand's private healthcare sector
Thailand has one of the strongest private healthcare sectors in Southeast Asia. The Land of Smiles has a well-deserved reputation for high-quality care, with a vast array of private hospitals, centers, and clinics that offer world-class care in plush, topnotch settings.
Additionally, it is reassuring to know that more than 60 hospitals in Thailand are accredited by the Joint Commission International (JCI), which certifies adherence to high international standards and promotes best practice. To top it off, there are more than 60,000 licensed doctors in the country that have either received training overseas or have credentials from one of Thailand's top medical schools. Most of these doctors have acquired medical experience from working both at public and private hospitals. In fact, some public hospitals like Siriraj and Chulalongkorn hospitals are among some of the best in the country.
What does outpatient coverage offer?
Before mentioning what outpatient coverage offers, it is vital that we point out from the very beginning that every insurer, whether it is a local or international organization, is different. With insurers being different, so will the plans they offer to expats. Differences can include the level of coverage, variable limits, exclusions, and waiting periods.
As an expat planning to invest in a health insurance plan, you should make it a priority to familiarize yourself with a plan's policy wording, better known as the general terms and conditions. If all the insurance jargon and processes mentioned above makes you a bit hesitant, then you can choose to speak to an experienced broker like Pacific Prime Thailand.
Outpatient coverage in Thailand, under an expat health insurance plan, will generally cover the following common treatments:
Medical practitioner costs including consultations and general checkups
Specialist costs for referrals and visits
Alternative treatments and therapies
Complimentary Medicine
Prescribed outpatient medications
Diagnostic tests e.g. X-rays, MRI, etc
Scheduled health check-ups
Medically necessary home nursing
Physiotherapy
Medical supplies, like splints and casts
Preventive and screening services
Laboratory tests
What does outpatient coverage give you access to?
There are many benefits to gain when securing a health insurance plan with outpatient coverage. Here are a few benefits:
Access to multilingual doctors and specialists
The benefit of securing expat health insurance is access to hospitals with medical professionals that can speak a range of languages. For many expats, the knowledge of going to an outpatient clinic or hospital clinic with medical professionals that speak your language can be reassuring, since you can communicate and understand clearly what is happening.
A multilingual workforce also demonstrates the international nature of the healthcare setting, which makes it even more credible. Most public hospitals in Thailand lack the international luster seen in private settings, with very few medical professionals able to speak English competently, not to mention other popular languages like Spanish or Arabic.
Access to trusted medical care and treatment
Securing an expat health insurance plan with the required outpatient coverage means you can visit the doctor or specialist of your choice, within the broad network of health providers available. This form of coverage will be most beneficial for expats with a growing young family who require frequent outpatient care.
It is also worth checking out family health insurance that will apply to families with children. Children are likely to succumb to an illness that adults are more resistant to and may require specialist outpatient care to help treat them. Vaccinations and health screenings may also be included.
Access to great value
You will be pleased to know that the cost of procedures and treatments across Thailand is considerably cheaper than other nearby countries like Hong Kong, Singapore, and Australia. Knowing that private hospitals in Thailand offer great medical care at a great value, the decision to seek treatment in Thailand is a no-brainer!
However, the cost of visiting a private hospital is considerably higher than going directly to a public hospital. Also, medical expenses can add up quickly, which is why securing health insurance that includes outpatient coverage is recommended to save from making those out-of-pocket costs.
What to do next
Over the years, the health insurance community in Thailand has grown immensely to satisfy the requirements of expats and workers for international businesses abroad. However, with all the plans and choices available, it can be difficult to pinpoint exactly what you need. That's why it is encouraged to speak to a broker such as Pacific Prime Thailand that has global connections with other offices including Hong Kong, Dubai, Singapore, Beijing, and many more.
For over 20 years, Pacific Prime has been guiding expats and their family members responsibly in securing the best insurance plans that meet their needs and budget.
To get started on finding the best expat health insurance and/or family insurance plan, you can contact us for a free consultation today.
Jimmy is a content writer who helps simplify insurance for readers interested in international private medical insurance. He is on a mission in Thailand to support locals, expatriates, and businesses by bring the latest news and updates to his Pacific Prime blog articles.

His expert view and wealth of knowledge on insurance can also be found in his blogs for China, Dubai, Hong Kong, and Singapore.