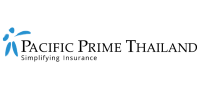 Cases of respiratory illness in Bangkok rise with poor air quality levels
As the city of Bangkok wakes up, people look out their curtains to be greeted by the sun but instead are greeted by the dull hue of smog. Filtering face masks on the faces of Bangkokians going about their day has become a norm, at least for this time of year, which has become so infamous that it now has a name: Burning Season. While being surrounded by the gloomy atmosphere of appalling air quality dampers one's mood, what it is doing to our health is far worse.
In this Pacific Prime Thailand article, we'll talk about the growing number of cases of respiratory illness in Bangkok, how it correlates with air quality levels, and what you can do to stay safe.
What you need to know about Thailand's air quality
While the WHO's safe particulate matter level is 25 micrograms, the Pollution Control Department sets Thailand's limit at 50 micrograms. However, the UK's Air Quality Expert Group reported that there is "no known safe level of exposure", which essentially means breathing polluted air is never really safe.
PM2.5 is extremely hazardous since the fine particulate matter is so small it can easily get into the bloodstream via the lungs. Likewise, long-term exposure can cause severe respiratory and cardiovascular illnesses, such as lung cancer, strokes, and heart disease. In early 2019, the pollution crisis caused Bangkok residents to suffer nosebleeds and cough up blood.
Nearly 40,000 people have sought treatment for respiratory illness
According to a report by the Bangkok Metropolitan Administration (BMA) Health Department, nearly 40,000 people in the two main districts of Bangkok have gone to hospitals to receive treatment for respiratory diseases since September 2019.
What's more, the BMA's Environment Department recently reported the hazardous levels of particulate matters in both Phra Nakhon district and Wang Thonglang district, and have advised residents to wear filtering masks outdoors.
The BMA Environment department stated, "Bangkok's two main districts, Phra Nakhon and Wang Thonglang, have indicated its PM2.5 at 31-54 per cubic meter of air in the past 24 hours while the safe threshold is at 50mcg. PM2.5 was at 54mcg at Phra Nakhon and 52mcg at Wang Thonglang district."
Silapasuay Raweesaengsoon, BMA's permanent secretary, said the BMA ordered the air pollution clinics at its Klang Hospital, Taksin Hospital, and Charoenkrung Pracharak Hospital to open so people can be treated. From September 27th, 2019 to January 9th this year, over 38,800 people sought treatment for diseases related to intense air pollution under the BMA's supervision.
Exposure to PM2.5 for extended periods of time can lead to many premature health concerns, including asthma and cancer. With that said, the duration of "long-term exposure" is not clearly defined, with reports defining it as broadly as months to years.
Ways to cope with dangerous air quality
When it comes to preventing the health impact of air pollution, avoiding exposure to pollution helps the most. To survive Bangkok's air pollution, people are advised to wear filtering masks outdoors, avoid exercising outdoors, keep windows closed, and use an air purifier.
Wear effective filtering masks
While bandanas, paper masks, and sleeves may make you feel protected, they actually offer little protection against the harmful microparticles that are the most damaging. Instead, opt for industrial-grade, air-filtering face masks that provide stronger protection, such as N95 masks.
Keep track of pollution levels
Pollution levels fluctuate all the time, so monitor the air quality levels before choosing to go out or exercise outdoors. Air Visual is a popular air quality monitor app that you can download for free on your mobile device.
Be careful when you exercise
Exercise offers many health benefits, but you need to be smart about it. Aside from checking air pollution levels before exercising outdoors, you should avoid heavily congested urban areas completely. Additionally, exercising indoors or in the early hours of the morning is your best bet.
Practice cleanliness
Keeping your environment nice and clean can help reduce potential pollutants. Closing your windows, regularly cleaning your air conditioning unit, and using an air purifier are easy ways you can maintain a clean space. It's also a good idea to remove the clothing you've worn outdoors and have a shower once you get home.
Escape when you can
With such bad air quality levels in the city, it's a good idea to get out of the city as often as possible and go somewhere with cleaner air instead.
Stay healthy
Staying healthy and taking care of one's respiratory system, by preventing sinusitis, bronchitis, and the flu, can help as well. It is also important for people to be aware of abnormal symptoms and signs, ranging from difficulty breathing and lingering chest pain to coughing up blood.
Children, elderly people, and people with underlying health conditions are more susceptible to sickness due to air pollution, making special care and attention a must.
Raise awareness
"Air pollution is really a silent killer and many Thais underestimate the danger to their health, so not many people protect themselves by wearing a facemask or installing air purifiers at home," said Witsanu Attavaich, Kasetsart University's associate professor of economics.
He added, "The official air pollution warning system is also too weak and doesn't reflect the true severity of the situation. Thais don't have lungs of steel, so we need to consider the environment and people's health before we pursue economic growth."
Rungsrit Kanjanavanit, a medical lecturer at Chiang Mai University, said, "The authorities still do not realize the real dangers of air pollution, as they are very unlike imminent threats to people such as disasters and diseases, which can kill people instantly."
While citizens of Thailand wait for the authorities to tackle the problem at its root, the best we can do is spread awareness about air pollution and take appropriate measures to stay healthy through it all.
Stay protected with health insurance
Aside from investing in effective filtering face masks and limiting your time spent outdoors, another thing you can do to stay protected is purchase expat health insurance in Thailand. If you've got family in the country, then it's advisable to look into family health plans for expats in Thailand.
The cost of treatment in Bangkok can easily add up, especially for expats. By having health insurance, you'll have peace of mind knowing you'll be covered if you have to visit a medical professional. Pacific Prime works with global health insurance companies in Thailand and compares plans to ensure you get the right one for your needs and budget. Contact us today for an obligation-free quote, impartial insurance advice, and a free plan comparison.
​​Jantra Jacobs is a content writer at Pacific Prime. On a typical workday, she writes and edits articles, guides, and anything else word-related. She loves creating content that is both easy to understand and enjoyable to read.

In her free time, she's likely to be writing poetry and prose, geeking out on her latest interests, reading, or practicing yoga.