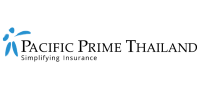 Reducing health insurance premiums when you renew your plan
It is a fairly certain thing that health insurance premiums will increase each year, leaving you to deal with ever increasing health insurance premiums when you go to renew your plan. If you feel that the premium increase on your plan makes it too expensive, there are ways you can reduce or limit what you will pay.  
1. Review your existing plan
Health insurance plans sold in Thailand will usually allow you to select different coverage options when you sign up for the plan. It would be a good idea to review your plan and look at what is covered. Compare benefits with how you have used the plan in the past, and look for coverages you don't need. By being able to reduce or remove this extra coverage you could see your premium decrease.
It would also be beneficial to look at who is included on your plan. If, say, your spouse and kids have adequate insurance through their job or school, it might be worth it to consider removing them from your plan. By doing so, this will reduce your premium.
2. Look into a deductible or copay
Another more practical option for many people is to consider implementing either a deductible or copay on your plan. A deductible is a set amount you will need to pay for healthcare before the insurer will consider claims you submit. A copay is an amount – usually a percentage – you will need to pay each time you receive care and submit a claim. Both of these will result in a lower premium. That said, avoid this strategy if you visit the doctor on a regular basis as you could end up paying more for care than the savings these two options can offer.
3. Be aware of insurance requirements if you travel
One thing to be aware of here, especially if you purchase an international health insurance plan or travel on a regular basis: Be aware of insurance requirements. For example, if you travel to Dubai on a regular basis for work and hold a Dubai work visa, you are required to secure compulsory insurance. Most plans sold outside of Dubai do not meet the emirate's regulations, so you will need an extra plan.
This is particularly important if you plan on trimming benefits you feel you don't necessarily need, as they may be required for you to have in some countries.
4. See if your insurer offers a discount on health insurance premiums for children
For example, many insurers will include some form of discount on family plans. For example, if you purchase a plan, you will be required to pay a premium for the first child, but your other children will be covered without a charge. Other insurers will offer a set percentage discount for children. It could be worth asking about this should you be looking into adding your family to your existing plan.
5. Consider a group health insurance plan
Another option is to look into group or corporate medical plans. If you own a business and have over a certain number of employees – usually more than 5-10 – you can secure a group health insurance plan for your employees. Group health insurance plans work slightly differently from individual plans as they will spread the risk among the members. In many cases this allows the insurer to offer lower premiums or better coverage than a comparable individual plan.
6. Ask about a no claims bonus
Some insurers will offer a bonus should you renew your plan. The most common bonus is that if you have not had any claims in the past year, the insurer will either reduce your premium or will provide you with one month of free coverage.  
Not every insurer offers bonuses like this, so it would be a good idea to review the documentation provided with your plan, or look on the insurer's website/portal to see if there is any information.
7. Know the average health insurance premium inflation figures
This won't necessarily result in a drop in the premium you pay, but it could pay to be aware of the inflation figures. Each year, Pacific Prime publishes the International Private Medical Insurance Inflation report, which provides average inflation figures for top expat destinations including Thailand.
From the latest report, available here, we can see that in 2016 premiums for private international medical plans in Thailand rose an average of 7.8%. If your premium has gone up considerably more than the average, this could be something important to look into, as it could mean you are paying too much for health insurance.
8. Talk with a broker
Finally, if you feel that your health insurance premiums are too high when it comes time to renew your plan, it could be beneficial to talk with a broker like Pacific Prime. Our experts can help you to review your plan and the different options out there, and possibly even identify a more suitable solution that can help reduce your premiums.
Contact us today to learn more about how we can help.
Jessica Lindeman is a Content Strategist at Pacific Prime. She comes to work every day living and breathing the motto of "simplifying insurance", and injects her unbridled enthusiasm for health and insurance related topics into every article and piece of content she creates for Pacific Prime. When she's not typing away on her keyboard, she's reading poetry, fueling her insatiable wanderlust, getting her coffee fix, and perpetually browsing animal Instagram accounts.