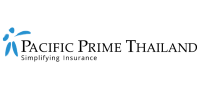 5 ways to stay active when you're working from home
Do you sit for hours on end, working on the computer? If so, then chances are you know the 'office syndrome' feeling all too well. The pain and soreness in the spine or muscle can be frustrating to deal with, not to mention potentially harmful to your health and wellbeing in the long run. For those of you working from home, a lack of a proper workspace, as well as minimal physical activity, can also result in the problem aggravating. With that in mind, this Pacific Prime Thailand article presents 5 ways to stay active when you're working from home.
1. 'Fake commuting': Go for a morning/evening walk, jog, bike, or run
Whatever your usual method of commuting, you're unknowingly sneaking in morning and evening activity. Now that your commute to work consists of a couple of steps at best, you're losing out on this opportunity, so why not consider 'fake commuting' instead? This is when an employee working from home engages in a daily commute, just as if they were going to and coming back from an office. The only difference is that home and office are the same place.
Give it a try and opt for the more physical commutes like walking, jogging, biking, or running. You'll find that it has a number of benefits, including, but not limited to:
Adding routine to your day
Helping you mentally switch off from work
Get some physical activity
2. Remind yourself to stay active during the day
"Healthy habits" – write this (or any equivalent) on a sticky note and paste it somewhere you can easily see whilst working. Perhaps at the corner of the monitor or desk? Next, jot down something that will motivate you to get physical activity during the day, as well as some easy ways to help you do so. It will prevent you from getting sucked into work, losing track of time, and forgetting to stay active.
Your list, of course, will vary depending on your current habits, so it's important to self-reflect and brainstorm on ways to improve. Here's a couple of ideas to get you going:
At the turn of the hour, remember to stand up and stretch. (Bonus points if you can get a standing desk to use for a while after long periods of sitting)
If you feel like munching, ask yourself are you hungry or bored? Instead of eating, do a couple of jumping jacks or turn up the intensity by skipping for a few minutes to get your blood flowing.
When getting up to go to the bathroom, use the pull-up bar in the doorway on your way back. (Of course, you'll need to install a pull-up bar and that'll serve as a reminder itself)
3. Suffering from aches and pains? Desk-based exercises and medical advice helps
If you get aches and pains from sitting in front of the computer for long periods of time, you can do these 5 easy and desk-based exercises designed by physiotherapists at the Chartered Society of Physiotherapy (CSP) in the UK. That being said, the aforementioned working from home exercise works best as a precautionary measure and you're strongly urged to consult a specialist if the issue persists.
Many top private hospitals in Thailand can help with office syndrome. For instance, Samitivej Hospital's Revision Spine Center gives office workers a thorough examination of the spine and points out problem areas. They even recommend a check up if you're not experiencing symptoms to stay ahead of the curve. What's more, rest assured you'll get consultation and treatment from renowned specialists and surgeons.
4. Use your lunch break wisely and get a workout session done
One of the working from home best practices 2021 is to workout during your lunch break. As home workers may be inclined to eat at their desk and miss out on their full hour-long break, scheduling a workout session during this time is a great idea, as it will ensure that you're getting your break. What's more, working from home means you don't need to worry about commuting from the office to the gym, and vice versa.
Join in an online yoga class from your living room or try calisthenics coaching from YouTube. The latter is usually performed with movements that repeat rhythmically, which includes push-ups, squats, dips, leg raises, and pull-ups. You can even follow a dance tutorial if you're into that, and if all else fails, you can just go for a walk. It doesn't matter what you do, as long as you're taking a break and getting active.
5. Treat house chores as a workout
Working from home? You're probably cooking and using your living spaces more often, which may arise in more cleaning and/or tidying-up to do. While this may seem like a burden, it can actually be a blessing in disguise if you treat house chores as a workout. You can even get the little chores done in between work, and so killing two birds with one stone – getting physical activity and a break from work.
Not quite convinced on the power of household chores? There are a number of household chores that can very easily be turned into chore workouts with a little bit of effort. For example, you can do walking lunges while vacuuming, squats while folding laundry, butt lifts while cooking, bicep curls while taking out the trash, calf raises while doing dishes, and even strap on some weights while dusting!
Need medical advice and/or assistance? Secure health insurance with Pacific Prime Thailand
If you need medical advice and/or assistance in Thailand, you'll find that private hospitals, especially the top-tier ones, do not come cheap. The costs for consultation and treatments can quickly spiral, but they're still the preferred option for expats due to the fact that they offer world-class medical services and are also foreigner-friendly. In contrast, public hospitals in Thailand have long wait times and lack English-speaking staff.
To access top-tier private hospitals in the country, without paying out of pocket for them, you can secure Thailand health insurance via Pacific Prime Thailand. We're a health insurance broker with over two decades of experience offering insurance for expats from all walks of life, and are dedicated to helping globetrotters navigate healthcare and health insurance matters in their new country.
For more healthcare and health insurance tips, check out our blog page and resource page. Whether you're ready to secure health insurance or simply looking for personalized advice, you're also more than welcome to get in touch with us. Our highly-trained insurance advisors will give you an unbiased consultation and plan comparison, so that you can select one that suits your needs and budget.
Contact us today to learn more about what we can do for you!
Suphanida aims to demystify the world of insurance by creating informative and engaging content. As a wordsmith, she spends the majority of her day writing and editing website content, blog posts, in-depth guides, and more.

Outside of work, Suphanida enjoys traveling to new places and immersing herself in different cultures.
Latest posts by Suphanida (see all)