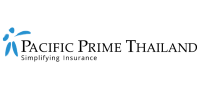 Tourist fee for entering Thailand to be imposed starting from April (updated)
Dreaming of vacationing in the tropical paradise of Thailand? A heads up before you start your trip planning – a THB ฿ 300 tourism fee is expected to apply to all foreigners without exception, the fee also serves as insurance coverage of up to THB ฿ 500,000 per person in case of accidents and natural disasters. In this article, Pacific Prime Thailand will keep you up to speed with this new travel requirement – what it is and how much you have to pay.
What is the situation like in Thailand?
The Kingdom is one of the most popular travel destinations in the world and the best country in Asia to retire. However, it was badly hit by the pandemic-induced tourism slump. The government has made efforts to revive the tourism sector, including quarantine-free travel, and more. However, a number of these measures have been currently put on hold over Omicron's concerns.
What is the tourist fee for entering Thailand?
You are required to pay the tourist fee if you're entering Thailand via air travel. This will be used to develop attractions and to cover accident insurance for foreign tourists who are unable to pay out of their own pockets. A spokesperson for the tourism authority of Thailand explains that they end up having to cover tourists' medical costs when the tourists' insurance doesn't have enough coverage.
How much is the tourist fee for entering Thailand?
A THB ฿300 baht tourist entry fee (roughly USD $9) will be automatically added to the price of your plane ticket. If you're coming to Thailand by land or sea, you will have to pay this fee at the border.
What are the requirements for entering Thailand?
After two years of dealing with COVID-19 and extensive travel restrictions, international travels finally returned to normal on the 1st of July, 2022. The following changes have been implemented for all international travelers.
Foreigners no longer need to show proof of COVID-19  Insurance.

All mandatory quarantine has been removed

Thailand Pass is no longer required for foreigners. 

Vaccinated travelers do not need to provide proof of vaccination.

Unvaccinated travelers (including children traveling with unvaccinated parents) will need to produce RT-PCR test results taken 72 hours before departing for Thailand. Proof does not need to be uploaded before traveling.

Airlines and Thai Immigration will do random checks to confirm travelers meet COVID-19 prevention requirements (vaccination or COVID-19 test).

THB ฿300 tourist entry fee**
** Thailand Government announced the tourism fee which was announced early this year, has been repeatedly postponed and it remains unclear when the collection will start. The government is expected to start the collection when a feasible collection method is finalized for all entry points. Diplomats and expatriates living in Thailand are expected to be excluded from paying the fee.
Prioritize your health with the best travel insurance in Thailand
No matter your stance on this controversial tourist fee for entering Thailand, without a doubt, securing insurance is the best decision you could make in uncertain times. It gives you peace of mind wherever you are in the world.
With more than two decades of insurance broking experience, Pacific Prime Thailand can help you secure the best travel insurance in Thailand. We also offer a wide range of plans, from expat health insurance and corporate insurance to retiree health insurance.
Get a free quote now with our online quotation tool! Contact our team of insurance advisors today for free plan comparison.
Serena is a content writer at Pacific Prime. She aims to demystify the world of insurance for readers with the latest updates, guides and articles on the blog. Serena believes in straight-forward and entertaining educational content.

Outside of work, Serena spends her time buried in books and dreaming of her next travel destination.