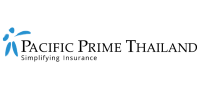 COVID-19 in Thailand: French embassy launches vaccination campaign for its citizens
At the time of writing, the Thai government is handling the country's mass COVID-19 vaccination campaign, and privately-administered vaccines aren't available – though, there have been reports that private hospitals will get Moderna vaccines in October 2021. In any case, news has emerged that French expats in Thailand can already receive privately-administered vaccines courtesy of the French Embassy. Find out more in this Pacific Prime Thailand article.
COVID-19 vaccine in Thailand for foreigners
Let's begin with context. Thailand's mass COVID-19 vaccination campaign began on June 7th, 2021. The government is mainly administering Sinovac and locally-produced Astra Zeneca vaccines, and have set up dedicated sites and applications for citizens and expats to register for a free jab. Applications and websites like Mor Phrom, Thai Ruam Jai, and Pao Tang, amongst others, are targeted at Thais. For expats, there is the Thailandintervac website.
Please note that it's necessary to register on the Thailandintervac website ahead of time, as walk-in registration will not be available. In the initial phase, eligible foreigners* include:
Those who are 60 years and older; OR
Those who have one of the following underlying conditions: severe chronic respiratory disease (CRDs), coronary artery disease (CAD), chronic kidney disease (CKD) (5th stage), stroke, cancer patients receiving chemotherapy, diabetes and obesity (weight > 100 kg or BMI > 35 kg/m2)
For expats living in other major cities and provinces like Phuket and Chiang Mai, you can also check out the links below:
*Other categories of foreign nationals will be able to register using this website at a later period.
Foreigners have been calling on their embassies to help
While Thailand's COVID-19 vaccination program does include foreigners, the reality on the ground is that non-Thai citizens have experienced difficulty in getting a jab. To top it off, there have been reports of vaccine supply issues, slowing down the entire vaccine program. As of June 26th, 2021, only 9,055,141 doses have been administered. In this light, foreigners have been calling on their embassies to help them.
Before we look at the French Embassy in Thailand's response, here are some update from other foreign embassies in the country:
Chinese citizens in Thailand:
The Chinese Embassy in Thailand has reserved part of the 500,000 Sinovac doses that were donated to Thailand by China for Chinese citizens in the country. This is part of China's global campaign to inoculate its citizens abroad.
British citizens in Thailand:
The British Embassy in Bangkok said its National Health Service does not cover Britons living abroad. It said: "As a residence-based system, the NHS does not provide healthcare (including vaccinations) outside the U.K."
Australian citizens in Thailand:
The Australian Embassy in Thailand has said there will be no assistance for Australian citizens to be vaccinated abroad. It said: "Australians here (Thailand) and in other countries around the world may be covered by the vaccine roll out program in their current location."
U.S. citizens in Thailand:
The U.S. embassy in Thailand has turned down a direct appeal to fly in COVID-19 vaccines for its citizens. However, it said that the U.S. government was taking actions to boost vaccine access worldwide.
Note: Citizens of other countries have also been calling on their respective embassies to help. It might be worth contacting your embassy to find out what the latest update is.
French embassy provides COVID-19 vaccine to its citizens
French expat in Thailand? You're in luck! The French Embassy has recently launched a COVID-19 vaccination for its citizens in the country. The campaign started on June 23rd, 2021 and will end next month. So if you're keen to get vaccinated, you're urged to keep abreast with the latest updates and register for a jab as soon as you can.
Note: The below information is provided for reference only and is subject to change without notice. For the most up-to-date information, please contact the French Embassy in Thailand.
What vaccine is available? Is it free of charge?
The single dose Johnson & Johnson vaccine is being offered. It's provided free of charge as the costs are being subsidized by the French government.
Who can get the vaccine?
At the moment, French citizens living in Thailand who are aged 55 and older can register for the Johnson & Johnson vaccine.
Note: Those who have already received a Sinovac or Astra Zeneca vaccine cannot receive the vaccine supplied by the French Embassy.
Where will the vaccine be administered?
The Johnson & Johnson vaccine will be administered to French citizens at 8 Bangkok Hospital locations across the country.
How can eligible recipients sign up for the vaccine?
Eligible recipients must choose from one of 8 Bangkok Hospitals below, and then sign up on that hospital's registration form.
Note: Those who have signed up will need to show their valid or expired French passport or national identity card (CNI) on the day of vaccination. Photocopies will not be accepted.
Secure expat health insurance via Pacific Prime Thailand today!
Times like these have shown us what truly matters – our health and wellbeing. But even without COVID-19 in the picture, seeking healthcare at Thai public hospitals could be tiresome for expats and foreigners. This involves dealing with long wait times, a language barrier, and the discriminatory 'dual pricing' system. As such, private hospitals are the more attractive option for expats in the country.
Want to save money on private healthcare? Expat health insurance in Thailand is a good bet. Essentially international health insurance, these types of plans offer worldwide coverage and global portability. In other words, you can seek care not just in Thailand, but across the globe as well. If you find yourself traveling and/or relocating to another country down the line, these types of plans have also got you covered.
As a global health insurance brokerage, Pacific Prime Thailand can help you secure the best health insurance plan for your needs and budget. Our highly-trained advisors (who are often expats themselves) will give you unbiased insurance advice, a tailored plan comparison, and a no-obligation quote. What's more, they'll also provide a whole host of support services throughout your insurance journey.
Contact us today to get started!
Suphanida aims to demystify the world of insurance by creating informative and engaging content. As a wordsmith, she spends the majority of her day writing and editing website content, blog posts, in-depth guides, and more.

Outside of work, Suphanida enjoys traveling to new places and immersing herself in different cultures.
Latest posts by Suphanida (see all)