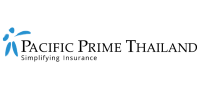 What to do if you can't work while living as an expat
While living as an expat can be exciting, it also comes with its own challenges. The same can be said for life as a trailing partner, or the partner that follows. Depending on where you're moving to and its visa restrictions, you might not be able to work while living there. Expat partners who find themselves unable to work face another huge transition, especially those who had their own career back home and suddenly can no longer work.
It's unlikely that you decided to move without giving it much thought. Even so, you won't know what it feels like to live away from a familiar place where you had a support network until it becomes a reality. At Pacific Prime Thailand, we work with many expats and often see their partners without work permits wondering how they're going to cope. Fret not, here are five ways to thrive as a trailing spouse.
1. Know that you're not alone
Remember that you're not alone, especially in the initial transitionary period. Keep in mind that the first couple of weeks may be the hardest, as everything is new and unfamiliar – including your feelings. Give it some time for things to settle and remind yourself that many others have gone through the same thing and survived, and you will too.
If you're in need of some ideas or reassurance, a quick internet search will give you access to a plethora of information in the form of articles, blogs, and forums on the subject. Reading articles and blog posts can help you get a broader perspective on the situation and feel somewhat supported. Similarly, you might find comfort in sharing your own challenges and experiences in certain forums or groups. It might sound simple but this tip alone could help you deal with the discomfort in the beginning.
2. Make local connections
When it comes to practical ways to spend your time if you can't work while living abroad, meeting other people who are going through the same thing is a good start. MeetUp.com is an online platform that you can use to meet new people, find support, and more. In fact, expat spouse groups already exist in many cities across the globe including in major Thai cities like the capital, Bangkok. Check whether there's one in your city and consider starting one if there isn't. All you have to do is find an expat forum, start a thread, and you've done it.
However, the online route isn't for everyone. If this direction doesn't appeal to you, then your best bet is to talk to your partner. Find out whether their company has any tips for connecting with other expat spouses. More and more companies are considering spouses, partners, and families, especially when it comes to expat assignments.
3. Consider learning something new
When living abroad without the possibility of being employed for legal reasons, another option for a trailing spouse is to look at it as a chance to study instead. Think about learning something new that you've never had the time to or continuing your education to enhance your job opportunities down the line. Likewise, you could complete a course in a subject you're interested in or take up a new hobby.
You can either learn in person or remotely. These days, distance learning and online courses make it easy to study a wide range of topics if you have the discipline. If you prefer in-person classes, perhaps you want to try some of the most popular options for expats in Thailand, such as cooking, Muay Thai, and languages.
4. Become a volunteer
Just because you can't work for pay doesn't mean you can't still use your skills to help others. Regardless of where you relocate to, there are probably nonprofit organizations there that can use a lending hand. Thailand has plenty of volunteer opportunities, ranging from volunteering with children and teaching English to volunteering with animals and more.
Spend some time researching the options in your area and narrow down the organizations that you believe could benefit from your skills on a volunteer basis. Volunteering also gives you the opportunity to try something new entirely. Who knows, you might end up making a career change or having new goals after the experience.
5. Watch out for trailing spouse syndrome
Trailing spouse syndrome is a very real and profound problem. Not being able to work anymore and being away from your loved ones are just some things that can result in feelings of frustration. Trailing spouses often feel like they lost their sense of identity or purpose during the move. This is particularly true for partners who were career-driven back home and can place a heavy burden on relationships that often leads to resentment.
It's important to be aware that you may be at risk of developing trailing spouse depression, which is also known as situation or expat depression. There is a common misconception that depression describes feeling sad. However, it is far more than that. Depression is a prolonged period (over two weeks) of a combination of feelings such as:
Lack of energy
Worthlessness or guilt
No or little interest in previously enjoyed activities
Issues with decision making or concentration
Changes in appetite
If you experience any of these symptoms, it's best to book an appointment with your local doctor. Either your partner's employer or your health insurance broker or provider will be able to recommend one, depending on the type of insurance you have. It can also help to speak to your family and friends back home about how you're feeling. Even though you can't be together in person doesn't mean you can't feel supported.
The risk of trailing spouse depression, and expat depression in general, is one of many reasons why it's vital to have mental health support included in your expat health insurance in Thailand.
Protect your loved ones with Pacific Prime Thailand
If you or your partner are working abroad, make sure you protect your loved ones with comprehensive medical insurance. Whether you're looking for individual or family health insurance in Thailand, Pacific Prime Thailand is here to help. We compare health insurance plans from reputable insurance providers to ensure you get the right one for your unique requirements and budget. Contact us for impartial advice or a free quote today!
​​Jantra Jacobs is a content writer at Pacific Prime. On a typical workday, she writes and edits articles, guides, and anything else word-related. She loves creating content that is both easy to understand and enjoyable to read.

In her free time, she's likely to be writing poetry and prose, geeking out on her latest interests, reading, or practicing yoga.