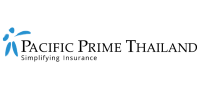 Covid-19: Your employee rights during the coronavirus outbreak
The novel coronavirus epidemic has – as of the time of writing – affected 722,000 people in over 190 countries and resulted in around 33,500 deaths. This has not only led to a critical public health crisis, but has also disrupted economic activities, as well as the global supply chain and labor market. The outbreak has become a huge challenge to companies around the world, causing them to change work arrangements for their staff. And amid the spread of this virus, it is particularly important for employees to understand their rights and benefits.
In today's Pacific Prime Thailand article, we will dig deeper into employee rights during the coronavirus outbreak.
The current situation in Thailand
At the time of writing, the Land of Smiles has recorded 1,388 cases with seven deaths so far. To combat the spread of the virus, Thai authorities have enacted stronger measures on 26 March, ordering all shopping malls, entertainment and sporting venues to close. Other measures include postponing the country's biggest holiday, shutting down schools, and closing bars. A lockdown has even been imposed in the southern provinces of Pattani, Yala, and Narathiwat.
Since the lockdown may continue for a long period, the Bank of Thailand has recently forecasted an economic contraction of 5.3% this year.
Understanding "force majeure"
As businesses are struggling to stay afloat amid this unprecedented health and financial crisis, workers from a wide range of sectors are facing wage reductions. Under the labor law of Thailand, if companies choose to suspend part or all of its business operations in the face of financial hardship, they are still required to pay 75% of usual daily wages to their employees.
Nevertheless, in the current situation where businesses are forced to cease their operations due to the lockdown order by the government, employers are not required to pay full or partial wages to their employees since it falls under "force majeure", a legal concept absolving the employer of fault for the temporary shutdown.
In other situations, Thai law adheres to a "no work, no pay" principle, which means that employees under a 14-day quarantine will not be paid.
What about leave without pay?
One way many businesses use to tackle the current situation and ease loss is to ask their employees to take leaves without pay. 
However, in Thailand, if employers want to change employment conditions deemed unfavorable for their employees, they are legally required to receive consent from the workers. And asking staff to take leave without pay is no different than changing their employment conditions. In other words, the employers' order would not be legally binding and employees need not comply with it. Employees can still come to work as usual and employers will need to pay them in line with their time working.
In a nutshell, should the employer want to shorten work hours or cut wages, they must talk to their employees first and receive their consent. Employees can file a lawsuit with the Labor Court if they are forced to agree to the unpaid leave policy or are treated unfairly.
The Social Security Act can provide partial compensation
If you are affected by the outbreak and your employer has placed you on temporary leave, under Articles 33 and 39 of the Social Security Act, you will be entitled to a compensation of 50% of your monthly salary or no higher than THB ฿7,500 per month. 
However, it is important to note that the Social Security Act only covers businesses most affected by the virus, such as tourism-related firms and the services sector. As of the time of writing, other sectors will not benefit from the aforementioned compensation, even if the outbreak has affected sales.
What if I contracted the virus?
If you are infected by the novel coronavirus or display symptoms of infection, you will be required to undergo a medical examination and may be quarantined. According to the Labor Protection Act, an infected employee will be eligible for at least 30 days of sick leave. And if they have exhausted their sick leaves, they may use personal leave, which the Labor Protection Act prescribes as no less than six working days for those who have worked for an uninterrupted period of one year. It is only after these leaves have been used up can employees take leave without pay.
Contact Pacific Prime for assistance
As an established insurance brokerage with over 20 years of experience, Pacific Prime Thailand works with a number of major international corporations to design, manage, and implement their employee benefits plans, as well as international health insurance solutions. Our experts are more than happy to offer you advice on employer and employee rights during this time of crisis.
For more information on the development of coronavirus in Thailand, read our recent articles such as "Thailand imposes travel restrictions due to Covid-19".
Contact our specialists today for a free quote or plan comparison!
Anthony Chan is a content writer at Pacific Prime. He's responsible for writing, translating, and editing articles, guides, infographics, leaflets, as well as other resources for Pacific Prime and Kwiksure.

When he's not working, he's usually on the hunt for great restaurants, playing badminton, and writing screenplays.