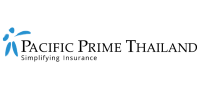 Tourists visiting Thailand required to pay for insurance
Thailand is a popular holiday destination for people of all age groups and preferences, where you can find almost any kind of entertainment. Love the sea, sun, and sand? The south of Thailand is filled with beautiful islands tailored for your peaceful relaxation. Love the mountains and trekking? The north of Thailand has beautiful mountains that one can trek on and see the amazing views. And for those who love the big city life, Thailand's capital has numerous huge shopping malls for you to choose from, so you can go to your shopping bonanza. On top of that, no matter where you visit, Thailand always has a great nightlife.
While throngs of tourists engage in a variety of pleasures in the Land of Smiles every year, it is also increasingly common for some tourists to skip hospital bills. This has caused the Thai government to set up a law mandating every tourist must pay 100 baht on arrival for health insurance. This Pacific Prime Thailand article will help explain this new policy for those looking to make a trip down to Thailand.
The new insurance law
As mentioned above, tourists that visit Thailand must pay 100 baht upon arrival to cover basic insurance and repatriation. The government expects this new law to roll out within 6 months of the announcement which came in May. The law comes shortly after Thailand passed a bill for mandatory health insurance for long stay foreigners in Thailand. It is predicted that the payment would raise around 3.8 billion baht for the Thai government. This number was drawn up due to Thailand having 38 million tourists visiting the country last year.
Mandatory health visa for long stay foreigners
As mentioned in the paragraph above, last month Thailand passed the law that long-stay foreigners must be covered with health insurance throughout their stay. There are two types of long-stay visas offered in Thailand. The details are as follows:
The O-A long stay visa:
No limitations on nationality
One year duration
Annual renewal
Financial Requirements

800,000 Baht in the bank
Or have an income certificate
Or property deed with an equivalent amount
The O-X long stay visa:
Only available to nationals and passport holders of the 14 following nations: France, Japan, the Netherlands, UK, USA, Canada, Denmark, Germany, Finland, Switzerland, Sweden, Italy, Australia, and Norway
10-year duration
Renewal every 5 years
Financial requirements

Bank deposit of a minimum of 3 million baht
Or bank deposit of a minimum of 1.8 million baht and an annual income of at least 1.2 million baht
The deposit must be left in the bank for at least one year and a minimum of 1.5 million must always remain in the account

Free to leave and re-enter as many times as you want within the 5-year period
This law is only valid for those that are looking to apply for one of the long-stay visas. Those already holding a visa or in the process of renewing one do not have to comply.
Reasons for the new laws
Why has the Thai government passed a couple of bills related to health insurance within a month? That's because a lot of foreigners, whether by long-stay or short-stay, were not paying their hospital bills before leaving the country. In addition to the unpaid hospital bills, lawmakers have also pointed out that the money raised from the tourists will go towards funding for emergency vehicles and the transport of dead bodies. According to the Tourism Minister, Weerasak Kowsurat, the government has spent around 300 million on tourist healthcare, emergency vehicles, and corpse transportation. The new law will take a huge load away from the government and at the same time provide tourists with basic insurance.
How can Pacific Prime Thailand help?
Those planning to visit Thailand can get a travel insurance policy from the highly experienced insurance companies we work with. Pacific Prime has been in the insurance world since the turn of the century, therefore we are confident that we will be able to fulfill your insurance needs.
At this point, the lawmakers have still not made it clear if those who already have travel insurance will have to pay the 100 baht. However, getting travel insurance gives you more coverage than just the basics insurance offered by the Thai government. Those planning to move here on a long-stay visa can check-out our international health insurance plans and get a free quote. So contact Pacific Prime Thailand today for some expert advice and a free quote. For more informative content like this article, you can visit our blog and guides page.
Karoon is a content creator who strives to represent Pacific Prime's goal of simplifying insurance.

An enthusiastic writer and a core part of our team of health insurance experts, Karoon tackles every topic with the aim to make it as informative and simple as possible.