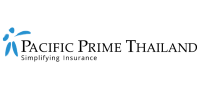 Mandatory employee benefits in Thailand
Working in Thailand could be a great experience for expats; the vibrant culture, the amazing food and year-long summers are pretty appealing. However, when deciding on taking a job abroad one should look further than just the country and also into the laws controlling the working environment.
One important factor to look into is the country's law on employee benefits plans, because that differs from country to country. For example, in the UAE there is a law that requires employers to provide employees with health insurance, however this isn't true in many other countries. Employee benefits are a sign of care from the corporation to the employee, on top of that it can also be seen as a motivational factor.
This Pacfic Prime article will focus on informing you about the importance of employee benefits and the mandatory employee benefits corporations must offer in Thailand.
Importance of employee benefits
Motivation
Organizations are coming to terms with the fact the employee benefits are vital. Recent trends show that companies are offering various types of plans in order to retain and gain employees, so much so that companies are now even offering employees tailormade employee benefits plans, where employees can choose to design their plan the way that it best suits them.
In return, employees remain motivated and have the will to work for an employer that truly takes care of them. It also adds to their incentive of giving it their best, as they believe they are trusted and taken care of by their leaders.
Retaining and gaining employees
Having experienced staff is great for every business, however sometimes businesses risk losing their most talented employees to competitors. So what can a business do to retain staff? A great salary package is nice, but a beautifully packaged employees benefits plan could be even better. According to a recent survey, 46% of the people that took the survey stated health care as the most important benefit when looking for a job. So offering health insurance may be the better option as it shows the organization care and it something staff prefer.
A nice employee benefits package may also help you gain employees. As the corporate world gets more and more experienced it is essential to have the cream of the crop working with you. To get the best talent, however, organizations need to be able to provide the best, therefore providing a handsome employee benefits plan will drastically increase your chances of hiring the best.
Leaves
Sick leave
According to Thai law, employees are allowed to take as many sick days as they may need in order to recover from their illness. It is mandatory for corporations to provide this, however employees may need a doctor's note to prove their illness.
Vacation leave
Thai law states that employees must be given the option of at least 6 days of annual leave. The organization must fix the given days before the employee joins the company, however they do not need the employee's consent to fix the amount of days. The dates, however, can be discussed between the employee and employer hence allowing a date of leave to be set when both parties are happy with it.
Termination pay
Another mandatory employee benefit according to Thai law is termination pay. There are, however, different types of termination pay depending on the amount of time the employee has worked in the company. Below are the types of termination pay according to Thai law:
120 days or less = 30 days' wages
1-3 years = 90 days' wages
3-6 years = 180 days' wages
6-10 years = 240 days' wages
Over 10 years = 300 days' wages
Contact us at Pacific Prime
If you want to further perfect the employee benefits plan your organization offers, visit our employee benefits page for more information. You can even contact one of our corporate insurance experts to get some great advice and a free quote.
On top of that, for more information surrounding the insurance world and employee benefits plans in particular, visit our Prime Guides page where you will find helpful resources created by experts in the field. You can also download our GDPR guide to make sure you're following the law when offering employee benefits plans.
Karoon is a content creator who strives to represent Pacific Prime's goal of simplifying insurance.

An enthusiastic writer and a core part of our team of health insurance experts, Karoon tackles every topic with the aim to make it as informative and simple as possible.