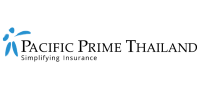 The complete pregnancy checklist: How to prepare for your baby's arrival
When you prepare for your baby's arrival, you'll have to make many decisions that you probably never even considered before. Where will your baby sleep? Will you use a stroller or a carrier? How can you make sure you get the nutrients your body needs? And so on. The number of details to consider can come as a surprise, and leave you feeling overwhelmed and stressed. In this Pacific Prime Thailand article, we have compiled a checklist that makes it easier to organize your pregnancy, and alleviate some stress.
Exercise regularly
Before you start thinking about what color to paint the nursery or narrowing down your list of favorite baby names, think about how you're going to prepare your body and your lifestyle for your little one. Getting in shape before your pregnancy, or as early as possible, will not only make your pregnancy easier but your delivery as well. Make it a goal to get your heart rate up for at least thirty minutes on most days. Walking, cycling, swimming, and prenatal exercise classes are great options for expectant mothers.
Eat well
Sooner or later, you'll likely experience cravings, such as pickles, ice cream, or spicy foods. Ensure you're eating well by getting plenty of protein, calcium, iron, and folic acid before giving in to your desires. Make sure fruits, vegetables, nuts, leafy greens, low-fat dairy products, and whole grains are part of your diet. As tempting as it is to indulge in potato chips, cakes, sugary drinks, and other junk foods when your waistline is already expanding, the reality is that empty calories won't do you any good. Drink plenty of water as well.
Maintain a healthy weight
Expectant mothers often make the mistake of assuming that pregnancy is a free pass to be any shape or weight. However, it is important to understand that being too thin or too heavy comes with its own issues. For example, being overweight can increase your chances of high blood pressure and diabetes. It can even make your labor go on for longer, which is something that you don't want. Speak to your doctor about the weight that is ideal for you.
Book your checkups
If you're trying to get pregnant, it's advisable to get a checkup as soon as possible. Your doctor will tell you what vaccines or tests you need, what prenatal vitamins you should be taking, what medicines you can and cannot take, and how to manage any existing health conditions. Once you think you're pregnant, go and visit your doctor to confirm, after which you can determine your due date, discuss your birth options, and book the hospital.
You should also come up with an antenatal healthcare program as soon as you know you're pregnant. You'll require regular checkups throughout your pregnancy to ensure everything is going well – with the first antenatal visit somewhere between 10 and 16 weeks. From around 11 weeks, screening tests such as ultrasound scans and blood tests are ideal to check your baby's development. The first ultrasound will take place between 8 to 12 weeks.
Visit the dentist
Do you floss regularly? If not, now's the time to start. Doing so will be beneficial to both your baby and your smile. Pregnancy increases your chance of gum disease, which is a health issue that can even cause early labor. To ensure your mouth is healthy and pregnancy-ready, visit your dentist for a clean and checkup and remember to brush, floss, and use a mouthwash every day.
Create a baby budget
Newborns need a lot of things, which can come as a surprise to new parents. The average infant will use around 7,000 diapers before they are potty trained. On top of that, you'll also need a stroller, a car seat, baby bath supplies, and clothes. Create a list of the supplies you'll need and start looking for them sooner rather than later. Take into account that your expenses will include doctor visits, along with childcare if needed. You can make your money go further by making bulk purchases, opting for lightly used baby clothes, and choosing family daycare.
Explore your benefits
If you're employed, you'll need to think about what you're going to do after your baby is born. Some employers offer paid maternity leave once you've given birth while others give you unpaid time off. Similarly, some employers allow you to use annual leave or sick days before returning to the office. Be sure to check your employer-provided health plan to see which doctors and healthcare facilities are covered.
Secure maternity insurance
If you're planning on getting pregnant in the near future, your best bet is to secure maternity insurance right away. This is because most maternity insurance plans come with a waiting period of around 10 to 12 months, which means you cannot make any claims until the period is over. Unfortunately, this also means that women who are already pregnant cannot benefit from maternity insurance, and might be better off looking into newborn insurance or family insurance instead.
Whether you've got an existing health insurance plan or are looking to secure maternity insurance, making sure it covers everything you need can be time-consuming and stressful – especially if you don't know what to look out for. That's why it's advisable to seek the help of a professional insurance broker like Pacific Prime when planning for pregnancy in Thailand. We have the knowledge, expertise, and relationships to ensure that you get the right plan for your needs and budget. Contact us for impartial advice and a free quote or plan comparison today.
You can also check out our blog for expat-friendly topics such as "What pregnant women should know about the coronavirus" and "Why children should have health insurance cover in Thailand".
​​Jantra Jacobs is a content writer at Pacific Prime. On a typical workday, she writes and edits articles, guides, and anything else word-related. She loves creating content that is both easy to understand and enjoyable to read.

In her free time, she's likely to be writing poetry and prose, geeking out on her latest interests, reading, or practicing yoga.