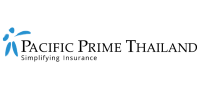 Which school option should you consider for your expat kid in Thailand?
Expat kids in Thailand must adapt to an entirely new culture while they're still in their formative years. While this can no doubt be an enriching and eye-opening experience, it can also be a tremendously confusing and stressful one for them. That being said, international schools in the Kingdom make the transition a lot easier, given that the education culture (and teaching language) is likely to be far more similar to what expat kids are used to back at home.
Moving to the country with your kids? You'll be spoilt for choice when it comes to schooling options, as there are not just international schools, but also private schools offering international programs. What's more, these schools are not all the same, but differ on more than one aspect. So much so that you may be overwhelmed by your options. Fortunately, Pacific Prime Thailand breaks things down for you.
Thailand's education system
Let's begin by looking at Thailand's education system. The Ministry of Education (MOE) in Thailand is the main agency for overseeing education, including basic and higher education, as well as formal and informal education. Basic education refers to six years of primary education, three years of lower secondary education, and three years of upper secondary education. There are public, private, and international schools (also private) in the country.
Public schools
Public schools in Thailand tend to follow the curriculum set by the MOE. Rote learning is often relied on, while analytical thinking isn't a big focus. Standards of education and the facilities provided at public schools can also vary significantly based on whether the school is an urban or rural one. While public school fees for expat kids in Thailand will be much lower than their private and international counterparts, this isn't a viable option for most expat kids due to the language of instruction being Thai.
Private schools
Private schools in Thailand may follow the MOE curriculum, or may integrate this with an international program, also known as bilingual (Thai & English) schools. Standards of education and the facilities provided at these schools are higher than their public counterparts, and they also offer a wide range of extracurricular activities. Furthermore, they often hire foreign teachers as well as Thai teachers, with many classes being taught in English. In terms of fees, they are cheaper than international schools.
Pro tip: If you're staying in Thailand long-term and can't afford international schools, then private schools in Thailand can be considered. However, you need to do your research to find a school that offers a comprehensive English program. Your child will get a good education and have closer links to Thai society. However, for expats that move around a lot, it's important to know that the overall culture of these schools are Thai, which may leave expat kids feeling out of place.
International schools
International schools in Thailand are accredited by external bodies and have very high standards of education. The hiring process for teachers (mostly foreign) is also very rigorous. They almost always have modern facilities, small class sizes, and an impressive range of extra-curricular activities. These schools often teach in a language and style familiar to expat kids, and prepares them for higher education in top universities abroad. As expected, these are also the priciest options (more on this below).
Types of international schools
Given that international schools are the most popular school option for expat kids in Thailand, let's delve further into the types of international schools. As there are over a hundred international schools in Thailand, the majority of them located in Bangkok, there are no shortages of schools for expat parents to choose from. International schools differ in how much they cost, what curriculum they follow, amongst other differences.
Cost of international schools
International schools in Thailand vary in terms of fees, with the more expensive schools offering better facilities. For example, top-tier schools like Harrow International School, International School of Bangkok, and Bangkok Patana School have fees that can reach THB ฿ 900,000 a year. What's more, they have expensive add-ons like school trips abroad. On the other hand, lower-tier schools like Ekamai International School cost around THB ฿ 150,000 a year.
The curriculum of international schools
The majority of international schools in Thailand follow the British, American, or International Baccalaureate (IB) curriculum. However, there are also schools that follow the French curriculum like Lycée Français International de Bangkok, the Singaporean curriculum like Anglo Singapore International School, and others. Where you send your kids will depend on where you've moved from, as well as where you're planning to move to after you leave Thailand.
Other differences among international schools
There are also other differences between international schools, for example, if they are faith-based or not. For example, Bangkok Grace International School is a Christian school. Another difference is the student body. As Thai parents value international education, many international schools have student bodies that consist of mainly Thai pupils. Others have quotas based on nationalities to offer a more international experience.
How to choose a school for your expat kid in Thailand
If you're relocating to Thailand with your family, choosing which school to send your expat kid to will be a major decision. Now that you have an overview of the Thai education system and some of your schooling options, here are a couple of questions to ask yourself before making a shortlist of potential schools:
Where in Thailand do you intend to relocate to?
What is your budget?
How old is your child? What languages do they speak? What type of school are they currently in?
Are you in Thailand long-term? Or just for a few years?
Where do you hope for your child to go to university/settle down?
Is it important to have faith-based education?
And more.
You can research the shortlisted schools online and visit the campus in person, as well as speak to other parents before you come to a decision. It's advisable to sort this out well in advance as schools may have waiting lists, and you'll want to provide as much stability for your child during their move to Thailand.
Put your child's health first via insurance solutions from Pacific Prime Thailand
Whether you send your expat kid to one of the aforementioned types of schools in Thailand, or even decide to homeschool your child instead, the end goal is to raise well-educated and healthy children. Pacific Prime Thailand can definitely help with the latter. As a health insurance broker, we have more than two decades of experience offering robust health insurance solutions for families.
In fact, we are a preferred choice for expats as we specialize in international health insurance and many of our consultants are expats themselves. Rest assured, going through us will give you unbiased insurance advice and a tailored plan comparison, which will help you select the best plan for your needs and budgets. What's more, you'll also get a whole host of value-added service versus going directly to the insurer.
Interested in learning more? Speak to an advisor today!
Suphanida aims to demystify the world of insurance by creating informative and engaging content. As a wordsmith, she spends the majority of her day writing and editing website content, blog posts, in-depth guides, and more.

Outside of work, Suphanida enjoys traveling to new places and immersing herself in different cultures.
Latest posts by Suphanida (see all)