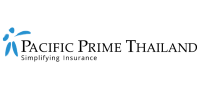 What is the 'Thailand Travel Shield' scheme?
Since the turn of the century, Thailand has suffered a multitude of events that have shaped the country as a whole. For example, 2003 saw the SARS outbreak spreading to all corners of Southeast Asia, and the following year saw the Boxing Day Tsunami take away thousands of lives. The global recession hit in 2007 – 2008, and major riots occurred between 2009 – 2014, ending with a military (bloodless) Coup d'Etat. This was later followed by terrorist activity in the south and a bombing at the Erawan Shrine on 17th August 2015.
All in all, the last two decades have compelled Thailand to place a heavy emphasis on the protection of its citizens, as well as foreign travelers that come to enjoy the countless gems and experiences the country has to offer.
As a result, Thailand Travel Shield was introduced in July 2014 as an important scheme to boost tourism in Thailand and to show the global community that the country takes the safety and well-being of its tourist population seriously. With receipts of foreign travelers contributing to 12 percent of the country's GDP, it makes sense to invest in the country's safety and compensation system.
In this article, Pacific Prime Thailand, will explore the developments of the Thailand Travel Shield and suggest several major insurance partners offering exceptional insurance cover to make your trip stress-free.

About the Thailand Travel Shield scheme
The scheme was initiated by the TAT (Tourism Authority of Thailand) in collaboration with the National Thai Government and the insurance industry. Together, they laid down the foundations which serve to facilitate foreign travelers during their stay and offer help should the worse happen.
In the last 5 years since the scheme began, there has been an increase in visitor numbers arriving in Thailand to sample the exotic wonders and epic experiences the country has to offer. However, as numbers increase so do the problems and risks exposed to them. Ranging from local petty theft to the stifling smog pollutants in the air, and the continuing extreme terrorist events in the South. So the challenge here is for authorities to mitigate those risks and create an experience where travelers feel protected, reassured and welcomed.
Whether you are planning to travel to Thailand, be it for a week, month or year, it's essential to compare reputable travel insurance policies and ensure the right coverage is in place before your travels.
Latest update
A press release on the 2nd of April by the TAT announced the continuation of the Thailand Travel Shield to further bolster the country's reputation of ensuring it can manage its safety and provide the capacity in order to safeguard tourist that enter the country.
As well as providing cover for their main concerns such as trip cancellation, travel delays, lost luggage and so forth, one critical aspect, in particular, has fueled this scheme even more.
The mainstream reason for this announcement was simply due to the excess medical fees left by uninsured foreigners in public as well as private hospitals. Across Thailand, hospitals were burdened with unnecessary debts, with the Public Health Ministry's Department of Health Service having to step in to alleviate the situation.
Although Thailand has a lower cost of living, and therefore perceived to be relatively affordable by international travelers, the cost of medical treatment and hospitalization here is far costlier than one could imagine and can have huge financial implications for those without the right comprehensive travel insurance.
For instance, it was reported by health officials in March 2019 that a combined bill totaling 300 million THB was left unpaid as foreign travelers lacked appropriate medical insurance cover and simply could not afford to pay their excess medical bills.
With visitor numbers on the rise (2018 alone saw a record 38.2 million visitors) and an estimate of 41 million expected to break the threshold by the end of 2019, there needs to be a safety net for travelers so that if the worse was to occur there will be professional help and support to alleviate the situation for all parties.
These huge visitor numbers alone put immense stress on the health system – both public and private – in Thailand as well as other services vital to keeping the country moving. The continuation of this scheme by TAT has, therefore, come at a crucial time to balance the future of tourism and healthcare in the country.
The importance of getting health insurance
When traveling in Thailand there are probable incidents such as spraining an ankle. or contracting a tropical illness such as Malaria, that you may come across. Travelers can get food poisoning from the food that they eat, especially from unhygienic street food vendors. Afflictions such as heat stroke, respiratory problems, and for most adventurers motor-cycling accidents are all too common and can easily land you in hospital. For those that travel deep into the tropical jungle, high up into the mountains, or on a remote secluded island, it is advised to have cover for emergency evacuations.
Medical treatment for visitors and expats is not free in Thailand. Regardless of whether you are admitted to a public or private hospital, you will still be responsible for the cost of treatment and your hospital stay – albeit the costs between the two are at completely different ends of the spectrum. So it is imperative to make sure you have the right health insurance cover for those unprecedented incidents.  
As a fully licensed insurance brokerage company, Pacific Prime Thailand is proud to offer exceptional policies in partnership with the industry's best insurance companies for travelers and expats alike. See below and click on the links for further information:
Feel free to contact us today for a free insurance plan quotation.
Jimmy is a content writer who helps simplify insurance for readers interested in international private medical insurance. He is on a mission in Thailand to support locals, expatriates, and businesses by bring the latest news and updates to his Pacific Prime blog articles.

His expert view and wealth of knowledge on insurance can also be found in his blogs for China, Dubai, Hong Kong, and Singapore.