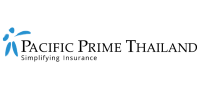 What an expat should know before buying property in Thailand
Looking to secure a home in the Land of Smiles? Over the past decade, people from across the globe have found homes in tropical Thailand. Whether it's the ever-popular luxury apartments in Bangkok or gorgeous villas in Phuket, there's a host of properties for every taste. Now that Thailand is looking to introduce new long-term residency visas, staying here is going to get a lot easier. Here's Pacific Prime Thailand's guide to the top things an expat should know before buying property in Thailand.
Can expats buy property in Thailand?
Though the Thai law prohibits expats from owning land, you can own most structures built on that land. The only exception to this is owning land in the name of your company, which must be up and running in Thailand. Below are several ways of buying property in Thailand as a foreigner.
Buying a condo or apartment in Thailand
Do you have your eyes on a luxury property? You're not alone. Most expats looking to buy property in Thailand opt for branded residences, be it a condo or an apartment. Thailand has also recently introduced long-term residency visas, which makes it even more appealing for investors to consider purchasing a home for their long-term stay.
Based on the 1979 Thai Condominium Act, a foreigner can own no more than 49% of the total unit space in any condo. The other 51% should belong to Thai citizens. As long as this ratio is maintained, the condominium unit can be fully and legally titled in the name of a foreigner. This is the most straightforward way to have permanent freehold ownership as an expat in Thailand.
Buying a condotel or hotel-licensed condominium in Thailand
Looking for a sound investment opportunity? You can try your hands at purchasing a condotel. A portmanteau of 'condo' and 'hotel', it offers the services of a hotel with the legal structure of a condominium.
Investors can buy individual condos and then rent these out as hotel accommodation. What's more, you may allocate a certain number of days per year for personal use of your property. For instance, your relatives may be visiting Thailand for a month. You can reserve the condotel for their use. For the rest of the time, it will be rented by the hotel.
Buying a house in Thailand (e.g. house, villa, townhouse, bungalow, etc.)
"Landed property" refers to the actual plots of land plus the property built on top of them. Houses, villas, townhouses, and bungalows are all examples of landed property.
You can purchase a landed property with any of the following methods:
Set up a Thai company and buy the property under its name
Invest THB ฿40 million or more in a project approved by the Board of Investment and you can own up to 1,600 square meters of land
Via a Thai spouse* by making a joint declaration that the spouse's personal funds were used for the purchase
Via a trusted Thai friend*, but keep in mind that you will not have your name on the title deed as you don't actually own it
*Keep in mind that both the spouse and the friend have the right to sell or lease the property without obtaining consent from you, the expat. To legally secure it, you can also lease the building from them for at least 30 years.
Renting property long-term in Thailand
Have you considered a leasehold, or renting property long-term? With a lease no longer than 30 years, you'll be given "exclusive possession", or the right of undisturbed possession. This means you can do with this property as you wish within this period. In other words, it can be your home in Thailand or a rental property. Some developers even offer free extensions of these leases for 30 more years. However, expect to pay a premium for the extension.
Tips on buying property in Thailand
Here are a few tips and tricks on buying property in the Land of Smiles.
1. Can expats get home loans in Thailand?
You must meet strict eligibility requirements to get home loans in Thailand. Interest rates are also typically higher compared to most Western countries. Depending on your situation, you may qualify for a loan of 40% to 80% of the property's selling price. In addition, the loan terms can be extended for up to 10 years.
2. Pay the associated fees
When it comes to buying property in Thailand, most costs are borne by the seller. However, you may need to pay legal fees of THB ฿20,000 to THB ฿30,000, which are subjected to negotiation.
Your seller will likely pay for this list of associated costs:
Real estate agent fees
Stamp duty
Specific business tax
Registration fees
Withholding tax
3. Check the title deed
Thoroughly examine the title deed record at the Land Department. Avoid scams by noting whether the seller possesses the land's clear and legal title.
4. Make payments using an overseas money transfer company
Need to pay the deposit or legal fees from your current country of residence? Take advantage of overseas money transfer companies, such as OFX or TransferWise. They might work better than turning to a bank. Plus, banks generally have high exchange rates while charging you steep fees.
Put your health first with Pacific Prime Thailand
Now that you've had an overview of how to purchase property here, it's as good a time as any to secure expat health insurance in Thailand. If you're a retiree over the age of 50, you're also required to buy long-stay visa insurance in Thailand. These policies grant you access to treatments at the top hospitals in the Land of Smiles. This means you can enjoy your time here, worry-free.
Pacific Prime Thailand has over 20 years of experience in the insurance industry. We're more than happy to find you the best plans that match your needs and budget. Get a free quote today with our online quotation tool! For a free plan comparison and impartial advice, contact our team of insurance advisors now.
Serena is a content writer at Pacific Prime. She aims to demystify the world of insurance for readers with the latest updates, guides and articles on the blog. Serena believes in straight-forward and entertaining educational content.

Outside of work, Serena spends her time buried in books and dreaming of her next travel destination.