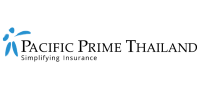 4 important private medical insurance trends
Health insurance plans, especially those that are international in nature can be a serious investment. Because of this, many people who secure an international plan want to ensure they get the best value out of it. A good way to do this is to ensure that you are aware international private medical insurance trends in Thailand.
To help identify these trends, Pacific Prime talked with some of the top insurance professionals in the region and created the Top International Private Medical Insurance Trends – 2016 report. Here, we take a look at this report, the four major trends it identified and how they impact health insurance plans in Thailand.
About the Top International Private Medical Insurance Trends – 2016 report
Pacific Prime believes that one of the best ways to identify trends in any industry is to talk with industry leaders and professionals. For this report, we talked with six health insurance veterans from five of the largest international health insurance providers in Asia:
Robert Lang, Managing Director, Bupa Global

Kevin Melton, Sales and Marketing Director, AXA International Health Business

Steve Conway, Regional General Manager, Asia at Allianz Worldwide Care

Mike Che, Associate Director, Business Development, Cigna Worldwide

Kapil Dhir, Chief Compliance Officer, Aetna International

Steve Clement, Lead Benefit Consultant, Human Resources, Aetna International
From the discussions we had, we were able to identify four major trends that not only had an impact on medical insurance in 2016 but 2017 and beyond as well. Before we get into these trends and what it means for the industry and plans sold in Thailand, we should first mention that this report is available for free from our main website and provides an in-depth overview of the major trends impacting the industry.
Trend 1: Implementing cost containment measures
This is especially true for groups who offer health insurance plans to their employees or members. The cost of both healthcare and insurance is increasing in the region and in Thailand. For example, this Bangkok Post article from early April 2017 reported that healthcare experts believe that the cost of healthcare in the country will continue to rise, largely due to the changing population structure.
Because of this, it is important for all parties involved with insurance to implement cost containment measures that stop or better manage increasing premiums and costs.
The report highlights two strategies that companies are leveraging to better maintain costs:
Starting a Request for Proposal (RFP) or procurement process.

Working with an insurer who employs better management of health care providers.
In our experience, these two strategies have proven successful for many companies and groups. But, what can individuals do to better maintain costs?
The best thing for people with private health insurance plans (not plans provided by their employer) can do to manage costs is to ensure they review their plan on a yearly basis and not just renew their plan at the end of the year. It always pays to look around and see if your plan is still the best for you.
Trend 2: Increasing management of benefits
This is an interesting trend that has emerged over the past couple of years. Companies and individuals alike in the region are starting to adopt strategies that allow them to better manage their health insurance benefits.
According to the insurers we talk with, companies are doing two major things:
Refining of existing benefits –

Companies are looking at the benefits plans offer and comparing them with the needs of their employees. From there, they are trimming or adding coverage elements as needed, resulting in plans that are far less cookie-cutter solutions.

Increasing focus on value-added services –

As noted above, health insurance is an investment. Those who secure it want to ensure they actually get value out of it and are therefore demanding more value-added services like health checkups, support services, etc. Due to this demand, insurers are starting to introduce plans with better value-added services.
But, it's not just companies striving to better manage benefits, we are seeing an increasing number of individuals doing the same thing. For the most part, clients are taking a stronger stance on what types of coverage they want and considering how much value certain plans will offer.
Trend 3: Integrating and leveraging technology
Technology supports nearly everything we do today, and insurers are increasingly utilizing it to not only offer improved customer service but also develop plans that better meet the needs of people in Thailand and throughout the region.
From the report it was clear that groups and companies who secure international health insurance are demanding three major types of technology from insurers:
Portals –

online websites where members can view plan details, submit claims, and manage their policy.

Mobile apps –

Apps that allow members to submit claims, manage plans, etc. from their smart device.

Claims and plan data –

Leveraging data created from members using the plan to make better, more informed business decisions.
For individuals, we are seeing increased demand for the first two points above. When implemented properly, both member portals and mobile apps provide value and make plans easier to use.
For example, being able to snap a picture of the receipt from the hospital and submit it directly to the insurer, or being able to submit and track a claim from your phone is something that makes plans easier to use.
Over the next few years, we fully expect that the introduction of technical systems that improve the user experience and usability of plans for groups and individuals will be one of the major medical insurance trends.
Trend 4: Growing regulation
Countries around the world are implementing, or considering regulation of health insurance. Some countries have a requirement for all residents to have private health insurance, while others like Thailand require that all employees pay into a social security system which helps to cover the cost of healthcare. This increased regulation has a direct impact on private medical insurance trends.
In Thailand's case, there is no requirement for residents to secure private health insurance plans, but as we mentioned above, all who work are required to make social security payments.
The problem here is that the average age in Thailand is increasing. According to Statista, the average age in the country will increase from an estimated average of 38 in 2015 to 40.5 in 2020. With a generally older population, you can bet that there will be increased demand for healthcare and with it increased cost and strain on the public system.
This will force the government to react. In most cases, this will be through regulation of the healthcare and health insurance industry. This will impact what you pay for insurance and the coverage you receive, so it would be a good idea to keep track of this trend.
Looking to learn more about health insurance in Thailand?
Contact an advisor from Pacific Prime today. They can help you identify a plan that will meet your needs and can even provide more information on the most relevant private medical insurance trends.
Jessica Lindeman is a Content Strategist at Pacific Prime. She comes to work every day living and breathing the motto of "simplifying insurance", and injects her unbridled enthusiasm for health and insurance related topics into every article and piece of content she creates for Pacific Prime. When she's not typing away on her keyboard, she's reading poetry, fueling her insatiable wanderlust, getting her coffee fix, and perpetually browsing animal Instagram accounts.