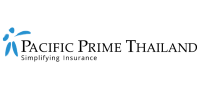 Thailand to introduce long-term residency visas
After the COVID-19 pandemic battered its tourism-reliant economy, Thailand now looks to introduce a new visa and tax measures to attract 'high-potential' (essentially wealthy) foreigners to the country long-term, and has a target to attract one million new foreign residents over a five-year period. If you're a foreigner keen to make the Land of Smiles your home, this Pacific Prime Thailand article fleshes out the details of the new long-term residency visa rules for Thailand. 
Boosting the pandemic-hit economy
Tourism is one of the key engines of the Thai economy. According to a whitepaper by the Bank of Thailand, nearly 40 million foreign tourists visited Thailand, and generated a total revenue of approximately THB 2 trillion or 11% of its GDP. The sector also employed more than 7 million people, accounting for 20% of total employment, so it's no wonder that pandemic-related border closures in early 2020 have negatively impacted the economy. 
Further reading: Traveling to Thailand during the border closures? Here's your guide to Alternative State Quarantine (ASQ) hotels in the country. 
Due to a spike in cases and sluggish vaccination program, the outlook in Thailand is still relatively grim. While certain parts of the country have opened up to foreign tourists, such as the Phuket sandbox program, and the Prime Minister stating that the country will open up in October 2021, nothing is set in stone as of yet.
In order to stimulate the economy, the goal is to attract wealthy foreign residents under this new plan. It's estimated that one million new foreign residents over a five-year period (2022 to 2026) will generate:
THB 1 trillion of spending;

THB 800 billion of investment; and

THB 270 billion in tax income. 
Which categories of foreigners will be offered long term visas in Thailand?
Long-term residency visas will be offered to four categories of foreigners: rich global citizens, wealthy retirees, professionals working in Thailand, and highly-skilled workers. Spouses and dependents of long-term residency visa holders will also qualify for the same visas. As government spokesperson Thanakorn Wangboonkongchana said in Thaiger article, there'll also be a number of privileges for holders of the long-term residency visas such as:
Not having to notify Thai immigration authorities every 90 days, also known as the 90 day report, which is an errand that many residents have to run;

Benefiting from modified laws and regulations concerning foreigner land ownership in Thailand; and

Tax exemptions.
What's more, Thankaorn also said that the current requirement for Thai employers to hire four Thai citizens for every foreigner hired will also be removed. This will make the process of hiring foreigners easier and less bureaucratic for employers, and thus strengthen the private business sector as they can benefit from hiring foreign experts. 
Eligibility criteria 
Interested in living in Thailand under this new visa for expats and avoiding having to do visa runs in Thailand? While the plan is still being further developed by the Board of Investment, the Interior and Labor ministries, the Royal Thai Police, the Finance Ministry, and the National Economic and Social Development Council (NESDC), here's the eligibility criteria for each:
Rich global citizens

are those who invest at least USD 500,000 in Thai government bonds, Thai property, or foreign direct investment, or

have earned a minimum of USD 80,000 in the past two years and hold at least USD 1 million in assets.
Wealthy retirees

are those who invest at least USD 250,000 in Thai government bonds or Thai property and have a minimum annual pension of USD 40,000, or have an annual pension of at least USD 80,000. 
Professionals working in Thailand

are those who have earned at least USD 80,000 in the past two years and hold intellectual property or a class-A scholarship with five years of research. 
Highly-skilled workers

are those who have earned a minimum of USD 80,000 in the past two years, or have a master's degree and relevant work experience in a targeted industry.
Note: The NESDC will also assess the plan every 5 years and review any terms of the long-term residency visa and eligibility criteria as they deem appropriate. 
Existing visa types and requirements 
If you don't think you'd qualify for the new long-term residency visa, you could aim to move to Thailand using one of the existing visa types. Some visas require you to apply at your local Thai embassy/consulate before traveling to Thailand, while others can be applied for, switched to, and extended from within the country. Discover everything you need to know in our Thai Visa Guide 2021.
Get in touch with Pacific Prime Thailand today!
As an expat-focused, global health insurance brokerage, Pacific Prime Thailand has over twenty years of experience helping foreigners secure the right health insurance solution for their needs and budget. We keep up to date with the latest government regulations and insurance trends, and offer 100% impartial advice and free plan comparison. What's more, we also hire expat, multilingual insurance advisors to provide the best possible support to our expat clients.
Whether you're looking for expat health insurance in Thailand, retiree health insurance in Thailand, long-stay visa health insurance in Thailand, or a number of other health insurance plans in Thailand, we work with the top local and global insurance companies to bring you vetted plans. Use our online quotation tool to get a free, instant quote or get in touch with us today to begin your health insurance journey!
Suphanida aims to demystify the world of insurance by creating informative and engaging content. As a wordsmith, she spends the majority of her day writing and editing website content, blog posts, in-depth guides, and more.

Outside of work, Suphanida enjoys traveling to new places and immersing herself in different cultures.
Latest posts by Suphanida (see all)