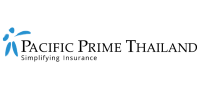 Dengue in Thailand: Does your health insurance cover it?
From January 1 to August 16 this year, Thailand experienced 29,000 cases of dengue, including 27 deaths. According to the Bureau of Epidemiology of the Ministry of Public Health, dengue cases were reported in all 77 Thai provinces, and infection rates were found to be the highest in Songkhla, Pattalung, Pattani, Phuket and Narathiwat.
Global incidence of the virus has grown rapidly in the past decade, and now anyone living in tropical or subtropical regions are at risk – that's about half of the world's population! Here, we shed some light on what you need to know about the mosquito-borne virus, and whether health insurance covers it.
What is dengue?
First recognized in the 1950s during epidemics in the Philippines and Thailand, dengue is a widespread viral infection transmitted by the bite of infected female mosquitoes mainly of the species Aedes aegypti and, to a lesser extent, Aedes albopictus. This mosquito also transmits chikungunya, yellow fever, and the Zika virus. The mosquito-borne virus occurs in both urban and suburban settings, with higher transmission rates during the rainy season.
Symptoms
Dengue infection among humans sometimes shows no symptoms. Those with symptoms will usually experience flu-like illness which include a high fever (40°C/104°F), accompanied by pain behind the eyes, headache, bone pain, and a skin rash with red spots. Worryingly, the illness has a 36 percent chance of developing into severe dengue, or Dengue Hemorrhagic Fever (DHF) – the leading cause of hospitalization and death among children and adults in many Asian and Latin American countries.
Symptoms of DHF usually surface 3 to 7 days after the first symptoms, in conjunction with severe abdominal pain, diarrhea, bruising, blood in gums, convulsions, and blood in vomit. Complications can be fatal, as it can lead to circulatory system failure and shock, also known as Dengue Shock Syndrome (DSS). Those with severe dengue must seek proper medical attention immediately to avoid complications and the risk of death.
Treatment
As dengue is caused by a virus, there is no specific antibiotic or medicine available to treat it. Treatment is therefore focused on providing relief to its associated symptoms, such as close monitoring of vital signs during severe infection as well as supplementation with IV (intravenous) fluids to prevent dehydration. People living in Thailand are also urged to get the dengue vaccine, which reduces the chances of contracting this mosquito-borne illness.
Prevention
Considering the high prevalence of dengue in Thailand, expats and local residents are highly advised to stay vigilant in preventing infection. Those living in Thailand should therefore take the precautions necessary to prevent mosquito bites, including:
Wearing long-sleeved, loose-fitting clothing (if possible);
Using an insect repellent on exposed skin;
Sleeping under an insecticide-treated bed net;
Making sure your windows and doors are tightly fitted;
Mosquitoes thrive in areas with standing water, so be sure to remove water containers around your home.
The general public are also advised to get vaccinated. The newly available dengue vaccination, which was first introduced in private hospitals last year, requires three separate injections. According to Professor Tawee of the Pediatric Infectious Diseases Society of Thailand, the vaccine prevents infection by about 65 percent, and reduces the severity of the disease by 93 percent. Each vaccine costs about THB 2,000.
Does your health insurance cover dengue?
Medical treatment for dengue in Thailand can be very expensive, especially if you require hospitalization at a private facility, or if complications occur. We therefore highly recommend securing a health insurance plan with higher limits that can cover any potential medical attention required to treat dengue or any other infectious/ mosquito-borne illness. Please note here that while most plans will cover treatment for this virus, it's not uncommon to see infectious diseases with epidemic status (e.g. Zika) excluded from health insurance cover. As such, it's important that you read through your policy wording, or talk to a trusted broker like Pacific Prime Thailand to ensure that you know what's covered, as well as what's not covered by your health insurance.
Jessica Lindeman is a Content Strategist at Pacific Prime. She comes to work every day living and breathing the motto of "simplifying insurance", and injects her unbridled enthusiasm for health and insurance related topics into every article and piece of content she creates for Pacific Prime. When she's not typing away on her keyboard, she's reading poetry, fueling her insatiable wanderlust, getting her coffee fix, and perpetually browsing animal Instagram accounts.