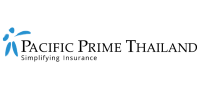 Exploring the different types of health insurance in Thailand
Thailand: The destination of dreams for many expats. While many of us hope that our time in the LoS will be nothing but smiles, the fact of the matter is you are likely going to need to visit a doctor at least once while living in the country. Yes, the cost of care here is lower, and the quality of care is much higher than in other countries in the region, but costs are increasing. This means it would be a good idea to secure some form of health insurance coverage. Here, we take a brief look at the four main types of health insurance coverage expats secure in Thailand.  
1. Travel insurance
Travel insurance is a form of short-term insurance that is meant to cover travelers while they are out of their home countries. The key thing to be aware of when it comes to travel insurance plans in Thailand is that they are designed to cover emergencies. As such, they cover a broad range of things including not only health issues but also travel delays, lost luggage, etc.
Generally speaking, these plans do provide health coverage, but are designed to see you healthy enough to return to your home country where your home health system can take over your care. Due to the fact that these types of plans are designed to offer emergency coverage, almost every one on the market will not cover any sort of elective care.
For example, if you are SCUBA diving in Ko Tao, start to feel sick when you return to the surface and head to the doctor for a checkup, these types of plans will not cover the visit.
It is also important to note here that these plans are usually short-term. Most policies are sold as a one-off plan which only usually provide coverage for a maximum of 30-60 days. That said, there are plans out there that can be purchased on a yearly basis. These plans will cover any trips you take for a set amount of time – usually one year – but will limit each trip to a set time span – usually 30 days.
2. Social Security
By law, every person who works legally (as in with a work visa) in Thailand is required to make a contribution of 5% of their salary, or THB 750 (whichever amount is lower) to social security each month.
These contributions, deducted from your monthly salary and matched by your employer, entitle you to highly subsidized medical care in the country, among other things.
How the system works is that when you get your work permit you should be issued a social security card and assigned a hospital (it will be stated on your card). If you visit this hospital you can show the card and have the majority of your medical fees and medications covered. Extras like room upgrades, TV, food, etc., on the other hand, will not normally be covered.  
On paper, this system works quite well. For many expats, however, it might not be ideal. The reason for this is that the hospitals that are part of this scheme vary vastly in quality, and as with many other public hospitals, long wait times are not uncommon.
While you can select your preferred hospital when you sign up for social security, it should be noted here that the best hospitals in the scheme will usually have the longest wait times.  
Beyond that, many of the hospitals that accept social security cater to locals. This means that you might struggle to find staff who speak English or another language at a level that will enable all parties to communicate effectively.
3. Local health insurance
Local health insurance is a form of private health insurance that offers coverage in Thailand only. This type of insurance is the most commonly secured private health insurance in the country and is usually what you see advertised.
While there are a wealth of insurers offering local coverage in the country, it should be noted that plans are often fairly limited. What we mean by this is that there will usually be a variety of exclusions on the plans, lower coverage limits, and maybe even restrictions as to how many times you can see a doctor.
As such, this makes some of the plans look affordable. The concern here is that the limits of many plans (e.g., the amount the plan will cover) might be low, which means you will need to pay for care out of pocket if you go over your limit.
Unlike local plans in other countries like Singapore and Hong Kong, local plans in Thailand do tend to offer high enough limits to afford policyholders the ability to receive minor care e.g., checkups, short procedures, etc. at private hospitals. They will not usually cover 100% of the costs, however, so you will be required to pay a portion of your bill. This is especially true if you need to see multiple doctors in one day, as many local plans in Thailand will only cover 1 visit to the doctor per day.   
4. International health insurance
International health insurance is similar to local health insurance in that it is offered by private health insurance companies and is designed to help cover the costs of healthcare at private hospitals and clinics where the fees for care are higher than public hospitals.
The major difference between local and international plans is that international plans provide coverage of care not only in Thailand but in almost every other country as well. Beyond that, they also tend to have much higher coverage limits and fewer restrictions than their local counterparts. Due to this, they tend to be more expensive than local plans.  
What type of health insurance is best for expats in Thailand?
Because there is no shortage of choice for health insurance in Thailand, it is important to consider the different options available and also your coverage needs. One of the most important things to consider is where you want to receive care.
If you want to go to the top hospitals in Bangkok, and would also like the freedom to be able to visit a doctor while on trips home, then international insurance will be essential, as it will cover not only your care in Thailand but also in your home country as well.
Another benefit international health insurance plans afford expats in Thailand is that, because they do cover care in almost every country, they are a valuable tool for expats who travel a lot for work or pleasure. With high coverage limits, you will be able to afford better care, not to mention the fact that many international plans will also provide high limits when it comes to repatriation or emergency evacuation which can be quite expensive.
If you are looking for an international health insurance plan in Thailand, why not contact an advisor at Pacific Prime Thailand today?
Jessica Lindeman is a Content Strategist at Pacific Prime. She comes to work every day living and breathing the motto of "simplifying insurance", and injects her unbridled enthusiasm for health and insurance related topics into every article and piece of content she creates for Pacific Prime. When she's not typing away on her keyboard, she's reading poetry, fueling her insatiable wanderlust, getting her coffee fix, and perpetually browsing animal Instagram accounts.