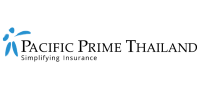 Unveiling Pacific Prime's Cost of International Health Insurance Report 2021-2022
We are thrilled to announce our Cost of International Health Insurance Report 2021-2022! Now in its seventh edition, this annual report offers expert analyses on the key drivers shaping the health insurance industry. What's more, we've compiled price data of the international private medical insurance (IPMI) premiums in 100 locations across the globe. Within this report, you'll find a ranking for the average costs of insurance for individual and family plans. Delve into the latest global and regional insurance trends and key findings along with actionable steps from industry experts.
Get a brief overview of the report in this Pacific Prime Thailand article. If you're more of a visual learner, check out this infographic for a bird's eye view of our findings. For a deep dive into the latest trends, download your free copy of the report right now!
Average IPMI premiums in Thailand
Thailand's premiums are slowly climbing, even though it is still the lowest among the countries we've surveyed. On average, individual IPMI plans are priced at USD $2,035, whereas family plans cost about USD $7,367. That said, premiums in the South East Asia region are generally increasing.
Key drivers of IPMI premiums in Thailand
"Insurance premiums may be rising due to the fact that COVID-related/OIC mandated cover is compulsory for all onshore insurers in Thailand." Ricky Batten, General Manager at Pacific Prime Thailand
With the introduction of the omicron variant and the subsequent spike in COVID-19 cases, insurers are mandated to cover certain related costs. Hospital quarantine costs are just one example. Moreover, tourists visiting Thailand are also required to obtain COVID-19 coverage.
Global insurance trends in 2022
Here is a quick summary of the trends rippling through the industry right now.
1. Healthcare utilization and costs are on the rise
IPMI premiums are increasing in the majority of the locations we surveyed. This is a sharp departure from the previous year in which most people, including policyholders, refrained from getting non-compulsory medical treatments. Along with the lingering mental health crisis, these are just a couple of many contributing factors.
2. Digitalization of healthcare
The pandemic has brought forth innovations in technology, for better or for worse. Telehealth is widely used and relied on during this time.
3. Anti-fraud analytics boom
With the increased reliance on technology and online transactions, it's no wonder that cybersecurity is a must-have for any organizations, including insurance providers.
Get to know the latest insurance trends in our Cost of International Health Insurance Report 2021-2022
Interested in exploring key drivers and insurance trends in 2022? Download your FREE copy of our Cost of International Health Insurance Report 2021-2022 today.
Whether you're looking for international health insurance or family health insurance, Pacific Prime Thailand can help. Contact our team of expert advisors now to discuss your insurance needs. They can also provide you with a free quote and plan comparison.
Serena is a content writer at Pacific Prime. She aims to demystify the world of insurance for readers with the latest updates, guides and articles on the blog. Serena believes in straight-forward and entertaining educational content.

Outside of work, Serena spends her time buried in books and dreaming of her next travel destination.