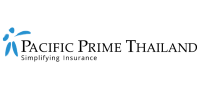 Air pollution in Southeast Asia and its health impacts
November marks the Lung Cancer Awareness Month, which aims to raise awareness about the disease across the world. Among the numerous causes of lung cancer such as passive smoking and genetic predisposition, indoor and outdoor air pollution is particularly worthy of concern. This is because air pollution, according to research, is attributable to many other health problems such as heart disease and stroke and kills as many as 6.5 million people every year.
In this feature by Pacific Prime Thailand, we will shed light on the air pollution issue in Southeast Asia, namely its causes, health impacts, and solutions.
Causes of air pollution in Southeast Asia
Growing coal emissions
Southeast Asian (SEA) countries have been developing rapidly in the past decades. The economic development, population growth, and urban migration inevitably drive up the demand for electricity in the region, which is predicted to increase by a staggering 83% between 2011 and 2035, twice the global average. In order to meet the upsurging demand for electricity, many SEA countries opt for coal due to its low cost and domestic abundance. In consequence, coal emissions in Southeast Asia are projected to triple by 2030, resulting in substantial impacts on air quality.
Controlled burn practices in agriculture
Burn practices are common in places such as Sumatra and Borneo to clear forests or stimulate the germination of certain tree species. In places like northern Thailand and Myanmar, many farmers burn rice stubble to clear stubble and weeds before sowing.
Vehicle pollution
The surge in the number of motor vehicles, marine vessels, and aircraft in SEA countries, as well as poor fuel and lack of vehicle emission regulations, also results in serious air pollution.
Health impacts of air pollution
When it comes to air pollution, the greatest risk lies in the tiny toxic particles known as PM2.5. Although they cannot be seen without a microscope, these particles can literally go anywhere in our body and are linked to a number of health conditions, such as:
Asthma
Research published in Environmental Health Perspectives shows that at least 14 million asthma-related emergency department (ED) visits around the world are caused by air pollution, particularly emission of nitrogen dioxide. Emissions caused by human activity resulted in approximately 37% of ozone-influenced asthma-related ED visits and 73% of asthma-related ED visits caused by PM2.5.
Cardiovascular disease
The tiny particles less than PM2.5 can inflame and constrict your blood vessels, thereby increasing your blood pressure. They can also dislodge fatty plaque that may have built up from your diet and weave clots that can be deadly blockers to your blood flow to your heart.
Cancer (lung cancer)
Invisible and poisonous particles can penetrate your lungs protective barriers and lodge toxic compounds deeper, therefore contributing to the development of lung cancer. A study in 2010 showed that long-term exposure to PM2.5 particulates increases the risk of mortality from lung cancer by 6% with every 10 micrograms/m3 increase.
Diabetes
Some studies have shown that prolonged exposure to air pollutants, such as nitrogen dioxide and particulate matter with aerodynamic diameter less than PM2.5, increase the risk of type II diabetes among children.
Mental illnesses
According to another study, air pollution can drain our self-control resources psychologically and cause a range of conditions including insomnia, feelings of anxiety or even depression.
Possible solutions
In order to tackle the pressing issue of air pollution, it is crucial for governments to identify the main sources of air pollution, enact stricter emission standards, and ensure effective enforcement of existing regulations. In the long run, they should also explore alternative solutions for energy production, which is a highly feasible option in Southeast Asia given its rich renewable energy resources.
Take solar energy as an example: the amount of solar irradiance in the region is solid, with an average of over 1,500 to 2,000-kilowatt hours per square meter annually. As for wind resources, some coastal areas in Vietnam, Thailand, Indonesia, and Myanmar have reasonable wind speeds. At last, Indonesia and the Philippines have immense geothermal potential thanks to their volcanic terrain.
Get more health and insurance tips from Pacific Prime Thailand
While air pollution, together with the arising health impacts, might not change overnight, what you can do to best protect your long-term health in the meantime, is to purchase the right health insurance plan to protect yourself against the high costs of treating air pollution-related health conditions.
With the goal of simplifying insurance, our team of experts publishes a collection of informative blog features, and guides and reports regularly to help our potential and existing clients make a more informed insurance decision.
We also understand that there is no such thing as a one-size-fits-all insurance plan. With over 18 years of experience and nine offices around the world, we endeavor to assist individual and corporate clients through every step of their insurance journey, including selecting and structuring their unique health plans. Contact us today for impartial advice, an obligation-free quote, and a plan comparison!
Anthony Chan is a content writer at Pacific Prime. He's responsible for writing, translating, and editing articles, guides, infographics, leaflets, as well as other resources for Pacific Prime and Kwiksure.

When he's not working, he's usually on the hunt for great restaurants, playing badminton, and writing screenplays.