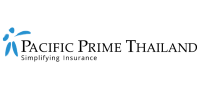 What will the post-pandemic life in Thailand look like?
The COVID-19 pandemic changed reality as we know it in a short amount of time. On a global scale, the outlook still remains uncertain with no vaccine available yet. In Thailand, the unpredictability of different approaches towards controlling the spread of the virus, as well as the unbalanced news coverage, has those living in the Land of Smiles wondering what's next. In this Pacific Prime Thailand article, we'll discuss what the post-pandemic life in Thailand could look like.
What should Thailand expect post COVID-19
While only time will tell what post-pandemic life in Thailand will actually be like, this section takes a closer look at what is expected. It's important to note the difference between an expectation and a prediction to start with. A prediction is a statement about an event in the future that is typically based upon knowledge or experience. An expectation adds to a prediction by attaching a mindset of readiness.
When it comes to the COVID-19 pandemic, calculating expectations and personal reactions are comparable to the stages of grief, which include:
Shock and disbelief
Denial
Guilt
Anger and bargaining
Depression, loneliness, and reflection
Reconstruction and working through
Acceptance
The following expectations combine the considerations of various thought leaders and educated professionals to give insight into what could happen in the future and to accelerate to the final stage of acceptance.
Society: Reestablishing our rights
Even though a global pandemic has always been possible, governments around the world were not ready for one. In fact, the metaphor that linguists use to describe the COVID-19 crisis is a "gray rhino", which describes an event that is highly probable and comes after several warnings.
Government reactions occurred postpartum and involved shutting down businesses on a global scale, instead of focusing on protecting those who are most vulnerable. Restrictive policies were mandated to flatten the curve, with some places stricter than others. As a whole, it seems as though governments are trying to solve a health problem by offering an economic solution.
Broadly speaking, there are currently several options to consider. We could return to business-as-usual, which would result in more deaths and fear of social interaction until we've achieved herd immunity. Another option would be to stay in lockdown until there is a vaccine, which would be catastrophic to the economy. Then there are other alternatives such as government tracking and mass surveillance, which is already taking place in several Asian countries including China, Taiwan, South Korea, and Singapore.
Many expect governments to steer people towards the latter, making mass government surveillance a reality in no time. Under different circumstances, the mere thought of it is enough to cause panic. However, with a global crisis on the table, the public may end up thanking the authorities instead.
It's possible that the strategy is a temporary lockdown, which would serve two purposes. The first is to prolong fear while the second is to arrange for mass surveillance. In the near future, we can expect our privacy rights, as well as our personal movement rights, to be reestablished.
Community: Moving in all directions
Sticking to the subject of movement, let's explore expectations for movement – whether that's within a community or from one to another. The implementation of social distancing has caused a complete halt in real estate transactions. Real estate professionals expect a sharp increase in transactions once social distancing eases up. What's more, relocation will be triggered by work from home policies and changes in personal budgets.
Online content is expected to improve so that buyers and sellers can qualify properties with confidence. Similarly, virtual viewings and 3D immersion are popping up in the industry. Even though a site visit will still be necessary for transactions, the number of visits will decline. Buyers will request a 3D immersion before considering visiting the property.
Restaurants are part of the neighborhood. Sadly, not all restaurants will come out on the other end of the crisis. Moreover, as businesses open up again, social distancing requirements make it even more difficult to recover. Even though the market is getting smaller, restaurants will have to stand out to draw in customers. In an attempt to provide a memorable dining experience, restaurateurs will try different business models, such as by creating private seating areas and providing grab-and-go options.
Industry insiders anticipate restaurants to strengthen the relationship they have with their customers. In an attempt to support restaurants in the community, locals are ordering take-out and deliveries, buying vouchers, and purchasing groceries from local grocers instead of big chain stores. Expect shorter menus, focusing on favorites based on customer feedback, which has been neglected in the past. Following a McDonald type model, costs will stay low, food waste will be reduced, and local supplier relationships will grow.
Lastly, marketing campaigns can highlight exclusivity and encourage customers to support local.
Family: What are we going to eat?
One of the most popular questions in any household is: what are we going to eat? More people will be cooking at home for budget and safety reasons. Whether new cookware and appliances will be added to a kitchen depends on one's level of culinary enthusiasm. International food consultant Andrea Stewart expects a catering revival as hosts want to create memorable at-home dining experiences without the stress of doing it themselves. Catering can meet different budgets and formats, with options varying from meal drop-offs to on-site private chefs.
Personally: Less will do
During the lockdown, many people have realized they consume less, and are better for it. By separating wants and needs, we have learned to spend only on what is essential without sacrificing our ability to enjoy life. While less might not be more, less will certainly do. Although we can't expect everyone to have the same attitude, if everyone gives more thought to the future then a more sustainable economy could be in the cards.
In conclusion
The novel coronavirus brings complete change. Our expectations from our governments and interactions with others as we create and consume leads to existential considerations. Expectations don't suggest that we want certain things to take place, just that we think that they will and start to prepare for it. While expectations don't give us answers, they do cause us to think about asking the right questions.
Questions are essential when it comes to giving meaning to our lives. Unprecedented events cause us to pause and reflect on what gives our lives meaning. Issues like security, privacy, and community relationships are important. But there are larger issues at stake as well. For instance, will we be conditioned to accept mass deaths in exchange for economic success? To what extent is the older generation expendable? Should we get comfortable with families being separated? Questions like these are the ones we need to ask.
Have questions about insurance?
If you need any advice on international health insurance in Thailand, then look no further than Pacific Prime Thailand. By comparing plans from the best insurers in Thailand and globally, we can help you find the right insurance plan for your needs and budget – whether you're looking for individual insurance or family health insurance in Thailand.
Contact us for expert advice or for a free plan comparison or quotation today. You can also subscribe to our blog to read more articles about healthcare in Thailand as they come out.
Jantra Jacobs is a content writer at Pacific Prime. On a typical work day, she writes and edits articles, guides and anything else word-related. She aims to produce content that is easy for readers to understand and enjoyable at the same time.

When she's not writing, she's likely searching for a new restaurant or cafe to try, reading or doing yoga.