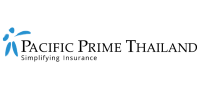 Where to find the best healthcare in Thailand
Over the better part of the past decade or more, Thailand has become one of the premier places for medical tourism. With a generally increasing investment into healthcare by both private facilities and the government, we are seeing an increasingly high quality of care in the country. That said, there can still be concerns about finding the best healthcare in Thailand. Here, we take a look at the different healthcare options for expats in Thailand and how you can identify the best.
Healthcare options for expats in Thailand
Before looking into how to find the best healthcare in Thailand it would be a good idea to look at the healthcare options available in the country. There are three general types of healthcare facility most expats will select from when they need medical care.
Outpatient clinics
There are outpatient clinics (also commonly referred to as 'health stations') throughout the country including in the major destination cities like Bangkok, Chiang Mai, Phuket. According to a report published by Krungsri in late 2015, there are "roughly 11,000 public facilities and 4,900 general private clinics in Thailand."
These facilities are most prevalent in more rural areas where either the population is too small to support a hospital, or there is not enough land. For example, you will find clinics on the many islands such as Koh Phi Phi, Koh Tao, on the Rai Leh Peninsula, etc.
Generally speaking, these clinics serve as a front-line for medical care in rural areas. If you are sick, they will be able to provide basic medical care but more serious cases will usually see you transported to the regional public/private hospital.   
In the larger cities like Bangkok, and to a lesser extent Chiang Mai, many private clinics tend to be more specialist in nature. They will provide a specific type of care and are commonly a private practice run by doctors who also work at either public or private hospitals. Other clinics will function more as travel clinics meaning they will be able to provide health checks required for visa applications, travel vaccinations, and basic General Practice consultations.    
Public hospitals
The public hospitals in Thailand are all overseen by the Ministry of Public Health (MOPH), which also operates the majority of public facilities in the country. According to the Krungsri report linked above, there are 976 public hospitals and hospital facilities operated by the MOPH in the country.
As discussed in a previous article, Thais and residents of Thailand with valid work permits have access to the Universal Coverage Scheme, a social security scheme which sees care at public facilities mostly covered. As such, public facilities are the primary choice for the majority of the population.
Public facilities offer a varying quality of care with most offering decent to great quality. That said, there is increasing strain on the public system which has resulted in longer wait times and aging equipment/care practices that might be no longer used in the west. Because these hospitals are primarily geared towards offering care to Thais, it can be hard to find staff who speak English or another language at a level high enough to ensure adequate care.
In other words, if you are going to seek care from the public hospitals it would be a good idea to learn Thai or take someone who can translate for you. One thing to be aware of here is that foreigners who are not Thai work visa holders can also seek care from the public hospitals. They will be charged the full price of the care, which can sometimes be on par, or just below that of the private hospitals.  
Private hospitals
The private healthcare system in Thailand is arguably one of the most built-up and famous for medical tourism in the region, if not the world. According to the Krungsri report linked in the Outpatient section above, there were 343 private hospitals in the country as of 2015.
Like the public hospitals, the private hospitals in the country will vary in quality. Some will offer world-class care with doctors trained in the west, staff who speak multiple languages, and facilities that rival 5-star hotels. Other hospitals will be more comparable to private hospitals found throughout the region – offering relatively high-quality care in modern facilities.
While the major private hospitals will be found in Bangkok, there are many branches found throughout the country, usually in areas where there are a fair amount of tourists or expats. If you do plan on seeking care at the private facilities, it is recommended that you secure private health insurance as costs are increasing.  
How to identify the best healthcare in Thailand
So, now that you know a bit about the different kinds of healthcare facilities in Thailand, we can look into how you can find the best for your needs. Here are five tips.
1. Look for facilities that are part of an international network
In order to attract the sheer amount of medical tourism that Thailand does, many of the private hospitals in the country have taken steps to join international health networks and gain accreditation from various organizations. One such organization is the Joint Commission International (JCI) which accredits hospitals that meet a high standard of care.
You can visit the JCI website to search for hospitals that meet their standards or simply visit the websites of the various major private hospitals in the city to see if they have been accredited. For example, the top private hospitals in the country (BNH, Bumrungrad, Samitivej, and Bangkok Hospital) have all received accreditation from JCI.
One thing to be aware of here is that some facilities won't necessarily be health oriented e.g., there are some cosmetic hospitals listed. These won't offer care for ailments like colds, broken bones, etc.
2. Look for locally accredited healthcare centers
In an effort to ensure that the public and private hospitals are offering a consistent level of care, the Thai government launched the Healthcare Accreditation Institute. Hospitals that work with this public organization have committed to striving to offer quality healthcare, and will work with them to ensure that the standard of care is met or increased. All of the best healthcare in Thailand has been accredited by the HA
A list of HA hospitals and their accreditation status can be found here. Unfortunately, the file is in Thai only. One option is to upload the document to Google Translate which does a pretty decent job of translating the file.
Beyond that, the MOPH does keep a list of hospitals in the country which can be found here. As with the above however, the list is in Thai only. That said, the old version of the website does have a list of the most well-known private hospitals in the country.  
3. Do some research
Ask any expat who has lived in Thailand and they will quickly tell you that in order to find anything in the country you are likely going to have to spend a bit of time online. If you are looking for a quality hospital in Thailand it could be worth checking out the various expat forums and see where most people go for care.
Beyond that, it would be a good idea to look at various sources online once you do find a hospital. Look at various reviews and different sites to ensure that the hospital is legitimate or does indeed offer quality care.
That said, you can rest assured that the major private hospitals will all offer some of the best healthcare in Thailand.
4. Check with your embassy
Another option is to check with your embassy. Almost every country has an embassy in Bangkok and many of them provide lists of recommended hospitals and healthcare facilities in the country, many of which will be among the best healthcare in Thailand.
The good thing about these lists is that they will usually be comprised of facilities that either meet international health standards or the health standards of your home country. Some will even have staff who can offer care in your language should it not be English.
5. Check with your broker or insurer
Finally, it would be a good idea to check with your broker or insurer. The reason for this is that it is becoming increasingly common for health insurance providers to limit coverage of care to a network of hospitals that have agreed to work with the insurer.
When you sign up for your plan you should be provided with an information package that includes a list of recommended health care providers, or providers in your plan's network.
Beyond that, talking with a broker like Pacific Prime Thailand would also be a good idea. We have people on the ground who can help you identify the best healthcare in Thailand.
If you are looking to learn more about health insurance in Thailand, why not contact us today. We can help answer your questions.   
Jessica Lindeman is a Content Strategist at Pacific Prime. She comes to work every day living and breathing the motto of "simplifying insurance", and injects her unbridled enthusiasm for health and insurance related topics into every article and piece of content she creates for Pacific Prime. When she's not typing away on her keyboard, she's reading poetry, fueling her insatiable wanderlust, getting her coffee fix, and perpetually browsing animal Instagram accounts.