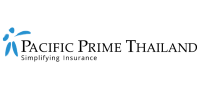 Hospitals in Thailand to be color-tagged based on treatment price
The works of labeling three hundred of Thailand's hospitals based on the medicine and services prices by the Internal Trade department are finished. The government is using a color system to categorize the medical facilities, ranging from green as the hospitals with the most affordable price range, to yellow where prices are acceptable and red where the prices are the highest. As of now, there is no information on how patients can learn about the hospital's color tags, as further meetings are scheduled for the beginning of 2020.
Green, yellow or red 
164 hospitals that have been labeled as green will receive a certificate, while the remaining yellow- and red-labeled facilities might expect further reviews and actions against overcharging. In some private hospitals, the department has stated that over 5,000 services are being priced too high, and a meeting to create guidelines for hospitals in yellow and red groups is scheduled to take place at the beginning of 2020.
Private hospitals overcharging, Commerce Ministry revealed
Even though Pacific Prime's 2019 Cost of Health Insurance Report stated that insurance premiums for private medical insurance in Thailand are among the lowest in our ranking of 100 countries, the Thailand Commerce Ministry has found that more than half of private hospitals overcharge for medicines and medical services for up to 300% above the production cost of their services and medicines. 
And again, even though a majority of the clients of the top private hospitals in Thailand are equipped with medical insurance plans, Thailand's government wants to work with private medical providers that overcharge the most and ask them to adjust prices to align with production costs.
A call for price transparency
Earlier in 2019, the Commerce Ministry issued an official announcement requiring private hospitals to show the price tags for medicine, medical supplies, and medical service charges so that consumers can be aware of prices before deciding to use the services. Private hospital's costs of medical services such as blood tests, X-rays, MRIs and doctor fees will be available on the Internal Trade department's website and via QR code.
In our opinion, these measures are set to place and keep Thailand as Asia's medical hub. The cost of treatments varies between hospitals based on their grades and sizes, and price transparency should be kept as a priority, so all patients can make informed decisions before engaging the services of a hospital. 
Public vs private hospital charges 
Thailand's public healthcare system is definitely affordable for most tourists and expats living in Thailand. However, it has some drawbacks, such as language barriers, and dual-pricing for foreigners in Thailand's public hospitals. 
Dual pricing in public hospitals 
September 30, 2019, marks the date when dual-pricing depending on nationality in public hospitals became legal in Thailand. Operators in Thai public hospitals now follow a 3-tier medical charges system, which presents itself as follows: 
Tier 1 – the first, and the lowest tier price structure is specific for Thai, and AESAN countries citizens. 
Tier 2 – the second tier price structure will be applied to expatriates who are working and paying taxes with the appropriate visas.
Tier 3 -the third tier of charges and the highest in terms fees will apply to retirees and tourists.
Under this new dual pricing system, retirees and tourists might pay as much as double the price for certain medical services, a price for an antibody screening is being used as an example, where Thais and ASEAN residents pay THB130, expats can expect to payTHB190, and retirees and tourists will pay double, THB260.
Private hospitals example charges 
The cost of common medical treatments in Thailand's private hospitals can vary depending on the hospital's grade, size, and reputation. Following our findings from the "Public vs Private Healthcare in Bangkok Guide" private hospitals might charge even up to 10 times more for selected treatments than their public counterparts. For example, private room charges at Bangkok's Camillian Hospital start from approx. USD 117, while other, more expensive private hospitals can charge anywhere between USD 390 to USD 1,170 for a private room. 
Thailand healthcare and insurance simplified 
As someone new to Thailand, or to the country's healthcare system, it might sound overwhelming to decide on both your healthcare options or expat medical insurance in Thailand. By contacting a knowledgeable broker, such as Pacific Prime Thailand, you'll gain insight into how the healthcare system in Thailand works, get recommendations on hospital pricings and health packages, as well as the best insurance companies and plan types for your needs and budget. 
Feel free to get in touch with us anytime for a free consultation, health insurance plan quote, and plan comparison! 
Elwira Skrybus is a content writer at Pacific Prime. In her everyday work, she is utilizing her previous social media and branding experience to create informative articles, guides, and reports to help our readers simplify the sometimes-puzzling world of international health insurance.

When she isn't writing, you are most likely to find Elwira in search of the perfect plant-based burger or enjoying Hong Kong's great outdoors either at the beach or from the boat - the closer to the sea, the better!