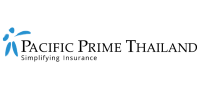 Looking at the average cost of health insurance in Thailand
We are pleased to announce that we have released our latest report. Titled: The Cost of International Health Insurance – 2017, this report, available now on our website, takes a detailed look at the current costs of medical insurance in 100 countries including Thailand. Here, we discuss the main findings from this report and how the average cost of health insurance in Thailand compares with the rest of the region.
About the report
Now in its third iteration, this report is produced to help individuals and companies alike gain a greater understanding of international health insurance, what they can expect to pay, and the major factors driving costs around the world.
Available to download for free now from our website, this report utilizes premiums from 10 top international insurers. For each insurer we selected three levels of plan:
Level 1: Inpatient cover only

Level 2: Inpatient + outpatient cover

Level 3: Inpatient + outpatient + maternity cover
We then took these three levels of plan and pulled premiums for four of the most common demographics who currently buy international cover:
Individuals – 36-year-old Male

Couples – 36-year-old Male and 35-year-old Female

Families – 36-year-old Male, 35-year-old Female, and two children aged 10 and 5.

Retirees – 60-year-old Male
All the data generated from the above was then analyzed to create this report. As with previous versions, the findings from the report have been broken down into three separate sections.
Section 1 – Ranking the top 20 most expensive and 5 least expensive locations
This section takes the average of all the premiums available and presents a ranking of the most and least expensive countries. This year, average premiums are spread out from between USD 19,724 to USD 7,027.
As can be expected, the US has the highest average premiums while Ethiopia, Angola, and Mali are tied as having the lowest average premiums.  
One interesting thing to point out here is just how disparate premiums in the US are when compared to the other countries. For example, the average cost of international health insurance in the 2nd most expensive country, Hong Kong, was USD 12,585 in 2017.
Section 2 – Our analysis on the report's findings
This section is actually comprised of two separate parts. The first part takes a look at the four global drivers of health insurance premiums regardless of location:
Increased demand for international quality private care

Increased cost of health care

Increased regulation

Continuing challenges related to fraud
We consider the above factors to be largely evergreen – they will continue to impact global premiums for the foreseeable future. So, in this year's report we present an update to these factors.
The other part of this section is our analysis on the results from the report. This year, we identified six major findings that we believe to be of particular interest to readers:
In 2017, premiums in the US increased by an average of 14%.

Singapore has surpassed China to become the second most expensive location.

Five countries from Southeast Asia have breached the top 20.

Dubai has fallen in ranking slightly to 9th in 2017.

When compared with 2016, some countries have seen average premiums increase while others have actually seen average premiums decrease.

A number of countries have the same average premium.
Section 3 – Appendix with full ranking of countries by demographic
The appendices section presents a full ranking of the countries included in the report for each of the four main demographics. There is also a handy percentage of comparison which compares premiums in 2016 and 2017 with the most expensive location in the report (the US).
The average cost of health insurance in Thailand
In the 2017 version of the report we found that taking into account all available premiums, the cost of health insurance in Thailand was USD 8,724. When breaking the figures down by demographic we found that the average premium was:
USD 4,366 for individual plans.

USD 8,449 for couples.

USD 12,486 for families.

USD 9,597 for retirees.
Interestingly, for every demographic Thailand was ranked within the top 15 most expensive countries. When comparing the average cost of health insurance in Thailand with other countries in the region, we found that Thailand is the 6th most expensive country in the region.
To learn more about how Thailand compares with other countries in the region, check out our Regional Comparison on the report's website.
How to download the report
The 2017 version of the Cost of International Health Insurance Report is available for free in two separate mediums. The first is our website (https://www.pacificprime.com/cohi-2017/) which presents the ranking of the most and least expensive countries, an overview of the four key drivers behind premiums, and our regional analysis.
The second way to read the report is by downloading our PDF. This version presents our full findings along with rankings and analysis. It can be downloaded for free from here.
If you have any questions regarding the cost of health insurance in Thailand, contact our office today.
Jessica Lindeman is a Content Strategist at Pacific Prime. She comes to work every day living and breathing the motto of "simplifying insurance", and injects her unbridled enthusiasm for health and insurance related topics into every article and piece of content she creates for Pacific Prime. When she's not typing away on her keyboard, she's reading poetry, fueling her insatiable wanderlust, getting her coffee fix, and perpetually browsing animal Instagram accounts.