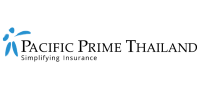 Why should expats secure COVID-19 insurance for Thailand?
Before the COVID-19 era, Thailand was a getaway destination for expats. Savings and disposable cash (when exchanged) were worth a lot more than at home. Daily costs such as food and travel were seen as incredibly affordable. However, times have changed considerably with medical inflation and inflated costs of living. Furthermore, expensive hospital bills are topping the list of expenses for expats to consider in the country.
So if you are an expat and wondering what health insurance can do for you in terms of coverage and protection, then continue reading as this article by Pacific Prime Thailand explains why you should secure health insurance for your stay in Thailand.
Case study: British expat living on Samui unable to pay hospital and hospitel bill
In a recent post by ASEAN NOW, a 47-year-old British man who has lived on Koh Samui for many years was placed in hospital overnight and then obliged to quarantine for two weeks in a "hospitel".
News of this story briefly circulated across the island that the British expat wouldn't be able to pay the full bill. The total bill was reported to be over THB ฿60,000. It wasn't mentioned whether he had health insurance and, if he did, whether his coverage was sufficient. But had he contacted his insurer or broker to support his hospital claim, things would have been a lot easier to process between him and the authorities.
A reminder for expats in Thailand
This case study serves to remind expats to go back and review their policies or personal situation. Some may not have proper expat health insurance coverage or have an insufficient level of coverage. Thus, if you find yourself in a similar situation, it's best to reach out to your local insurer or broker. Advisors will be able to resolve your questions about health/COVID-19 insurance and support your search for a better plan.
Further reading:
Secure COVID-19 insurance with Pacific Prime Thailand
For those eager to travel to Thailand, you'll need to meet the requirements of the Thai authorities. These include:
Coverage of up to THB ฿3.5 million (equivalent to at least USD $100,000) for medical expenses due to injury or sickness
COVID-19 cover
A Certificate of Entry (CoE) from your local Thai embassy or consulate
As for expats already in the country, you can complete Pacific Prime Thailand's contact us form or call for an advisor on (+66) 02 656 0180 to secure COVID-19 insurance.
Pacific Prime Thailand's partnership with Luma Health
In partnership with Luma Health, individuals abroad can apply for the Luma Thailand Pass (an inbound travel insurance plan for Thailand insured by Tune Protect Insurance). There are 3 plans to choose from to suit your specific needs and budget.
To meet the authority's requirements, each plan provides medical coverage of up to THB ฿3.5 million. Such plans also include coverage for COVID-19 and come with a certificate.
How many days are these plans valid for?
These plans are valid for up to 30 days, 90 days, 180 days, or even a year. You can also secure one in less than 5 minutes through Pacific Prime Thailand! You'll also find that premiums start from as low as THB ฿3,500 per policy, which is incredibly attractive!
(For travelers into the country, this policy needs to be purchased before arriving in Thailand, and any treatment covered would need to be on a pay and claim procedure. No claims will be paid to treatment relating to preexisting conditions.)
Why Pacific Prime Thailand?
As an insurance broker, we are never short of value-added health insurance plans from a range of reputable health insurance providers in the region. When offering impartial advice to clients looking for a comprehensive and affordable plan, we always delve into their specific needs and requirements. This allows us to establish a solid understanding and, in the process, strengthens our relationship with them. As the situation changes daily, our experts can offer valuable advice based on the situation and build on your existing level of insurance coverage.
For a free plan comparison, contact our team of expert insurance advisors today!
Jimmy is a content writer who helps simplify insurance for readers interested in international private medical insurance. He is on a mission in Thailand to support locals, expatriates, and businesses by bring the latest news and updates to his Pacific Prime blog articles.

His expert view and wealth of knowledge on insurance can also be found in his blogs for China, Dubai, Hong Kong, and Singapore.