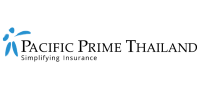 How to find your creative space and why you should do it
Creativity is not something that you can just switch on and off. In fact, some of our most creative ideas come when we're not at our best. Have you ever had a spark of creativity while you were especially relaxed, a little tired, or even slightly intoxicated? You can thank neuroplasticity for that, which is a concept that lets our brains create new connections and neural pathways – even as we age. Far from just a metaphor, connecting two ideas describes the way your brain restructures itself to make room for new processes.
So where can we go to help our creative minds find inspiration? Let's take a closer look at creative workspaces and why they are important in this Pacific Prime Thailand article.
Why it's important to find your creative space
When we are in the zone and our creative juices are flowing, we are inspired in a way that feels innate. Standard workplaces are usually not designed to offer spaces to support our creative processes. In fact, employees often find that their spaces at work hinder them from being creative, with noise distractions and less-than-inspiring surroundings.
Being creative in an environment that doesn't support creativity can make you feel like you're in an impossible position. Instead, think of yourself in a dedicated creative space. Yours may have the option to sit or stand, plants, or complete privacy. Whatever your idea of a creative space is, knowing what yours looks and feels like can give you insight into how you can tap into your creativity more frequently.
Creative space ideas: Finding one that works for you
Let's say you have an assignment that needs some extra creativity and you're not sure if you should go to a coffee shop, stay at home, or use a co-working space. Here are some of the most creative workspace ideas to help you get started.
Nature
Creatives come from all walks of life. If you grew up around nature, you may find that your creative space involves nature, or at least natural elements. It can become frustrating to look at your computer screen for inspiration. Instead, why not grab your laptop and head outside for a change of scenery?
Nature can help you get over any creative blocks, give you inspiration, improve your brain function, and do wonders for your mental health. It can be tricky to find somewhere to work outdoors, but the beauty is that you are free to choose and move as you like – whether you're after the shade or some sunshine. Alternatively, simply walking can help boost your creativity. So next time you're feeling stuck, take a stroll outside and return to your desk in a different state of mind.
Home office
If your company has a flexible working policy, you're probably wondering how to make a creative workspace at home. Keep the following tips in mind when creating your ideal creative space:
Think minimal – A clean and simple space that doesn't distract you gives you more energy to spend on the creative flow.
Look at your morning routine – Encourage your inner creator to come out by limiting the use of electronic devices until you've completed your morning routine, which is hopefully an enjoyable one.
Get your body moving – Ideas often flow when your body does, which means workout routines, yoga, and stretching can help you get out of a rut and give you the creative boost you're looking for.
Wondering how these things tie into creative work? Well, we tend to think of creatives as busy bodies who are always on the move. But the reality is that simple practices, such as exercising and keeping a clean workspace, encourage the body and mind to get creative.
Collaborative workplaces
Ever experienced a creative breakthrough while talking about your ideas or sharing a space with others? Collaborative workplaces can do wonders for creativity by bringing a diverse group of people together. Meeting spaces at work and co-working spaces give you the opportunity to meet, speak, brainstorm, and create with other professionals.
In the office, you could have a team meeting to discuss the latest creative concepts or interview colleagues on specific topics. Just be sure to practice and encourage self-care in the workplace by respecting others' time.
When thinking about how to create a workspace that enhances creativity, you might find that a combination of creative spaces – from clean home offices and collaborative meeting rooms to walks in nature – is what it takes to start thinking in a more creative way.
Stay healthy with Pacific Prime
Creativity and health go hand-in-hand, so make sure to put your health first by securing health insurance. Whether you're looking for individual health insurance, group health insurance, or anything in between, Pacific Prime Thailand is your broker of choice. As a leading insurance broker for over two decades, we have what it takes to get the right plan for your needs and budget. Contact us for a free plan comparison or impartial advice today.
​​Jantra Jacobs is a content writer at Pacific Prime. On a typical workday, she writes and edits articles, guides, and anything else word-related. She loves creating content that is both easy to understand and enjoyable to read.

In her free time, she's likely to be writing poetry and prose, geeking out on her latest interests, reading, or practicing yoga.