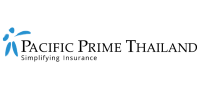 Vaccinations for Thailand: An up-to-date list of all essential inoculations
Brimming with welcoming people, rich culture, pristine beaches, and vibrant cuisine, it can be hard to think of Thailand as a place where you may be exposed to the disease. While most foreigners who travel to or live in the Land of Smiles do not encounter any problems (and if they do, it's usually food poisoning or a "traveller's cough"), it's important to be aware of the health risks here. After all, it's better to be safe than sorry. To help ensure that your time in Thailand is without the threat of illness, this article looks at the vaccinations that you/your family might need.
Things to consider if…
The vaccinations you need will depend on a number of factors, one of the most important being your specific situation (e.g. where in Thailand you will be staying). Here, we look at the things to consider if:
You're travelling/moving to Thailand
Before you go, you should be aware of the essential vaccinations for Thailand. As of the time of writing, the only vaccination required by international regulations is yellow fever. Proof of vaccination is only needed if you have visited a country in the "yellow fever zone" within six days prior to entering Thailand. Those travelling from Africa or South America should check the WHO's country list (or equivalent) to see if they need to show proof of vaccination.
Another consideration is the risks you will actually face in Thailand. If you're staying in the city, your risk of contracting an infectious disease is in most cases much lower than someone who will be staying in rural areas. This is because it is far more likely to encounter mosquitoes carrying Japanese encephalitis/dengue/zika, animal bites with rabies, as well as a whole host of other infectious disease risks in rural locations.
One more thing to take note here is how long vaccinations take to work. Generally speaking, the normal immune response to vaccines takes around two weeks to work. This means you will not get immediate protection from a disease after immunization. With this in mind, it's a good idea to get vaccinated ideally 4 to 6 weeks before you travel.
You're getting vaccinated in Thailand
If you're currently in Thailand and would like to get vaccinated here, there are a number of things you should be aware of. For starters, when choosing a clinic it's important to look for one staffed by certified medical practitioners who specialize in tropical medicine and disease prevention.
Here are the key things you should take with you to ensure that your vaccination visit goes as smoothly as possible:
Cash – Some medical centers do not accept credit cards. The same goes for direct billing (if you have private health insurance).  

Passport/ID

Vaccination booklet
In terms of cost, most foreigners will find that vaccinations can be significantly cheaper in Thailand compared to what they would be charged back home. That said, vaccinations at private facilities can be costly, especially if you're getting more expensive types of inoculations like Japanese encephalitis or the Zoster vaccine. This is where having private health insurance with the vaccination benefit can really help with offsetting such costs.  
You're raising a child in Thailand
If you're a parent or a caregiver raising a child in Thailand, you can refer to the country's vaccination schedule as recommended by the Pediatric infectious diseases society of Thailand:
Source: Health Care Medical Clinic
Please bear in mind that vaccination schedules vary across the world, and are tailored to protect the population against a country or region-specific health risks. As such you may also want to consider your home country's immunization schedule.
What vaccinations do I need?
According to the CDC, in addition to routine vaccines, most people travelling/moving to Thailand should get the following vaccinations:
Hepatitis A:

Hepatitis A is a liver disease that is primarily spread from person-to-person via the

fecal-oral route

and through contaminated food or water (e.g. raw seafood or fruits/salads prepared by an infected person). Though the virus is present globally, hepatitis A circulates widely in areas with poor sanitation.

Typhoid:

This is an infectious disease that you can get through contaminated food and water. The typhoid vaccination is recommended especially if you are an adventurous eater, or staying in small/rural cities.
Based on where in the country you're going, how long you're staying, what you will be doing here, etc., it might also be a good idea to get the following vaccinations:
Cholera:

Primarily spread through contaminated food and water, cholera is an infectious disease that causes severe diarrhea. Due to higher rates of cholera transmission in certain areas, travellers are advised to get this vaccination.

Hepatitis B:

An infection that can lead to cirrhosis and liver cancer, Hepatitis B is primarily spread through sexual contact, contaminated needles, and blood products. If you might have sex with a new partner, get a tattoo/piercing, or undergo a medical procedure, you should think about getting this vaccine.
Japanese encephalitis:

This is a serious mosquito-borne infection caused by a virus that can in some cases result in death or brain inflammation. Those that will be spending time in rural locations or a lot of time outdoors should consider this vaccine.
Rabies:

Transmitted from the bite or scratch of an infected animal, rabies is 100% fatal if left untreated. While rabies is not a major risk to most travellers, those that will be outdoors most of the time in remote locations, working with or around animals, or children who tend to play with animals should get the vaccine.
Yellow fever:

While there is no risk of yellow fever in Thailand, as mentioned above proof of yellow fever is required if you are arriving from a country in the "yellow fever zone".
In addition to the CDC's recommendations, you might also want to consider the newly available dengue vaccination, which provides protection against the widespread mosquito-borne viral infection. If you're getting the dengue vaccine in Thailand, please note that each shot costs about THB 2,000, and 3 rounds of injections are required.
Does your private health insurance cover vaccinations?
Vaccinations can be expensive, which is why it's worth checking if your private health insurance can pay for them. To find out whether you have a vaccination coverage, look at your policy document – the vaccination benefit is typically listed under the outpatient cover section. Please note that insurers will generally cap the coverage amount on this particular benefit, meaning the limit may not be high enough to reimburse you for all your vaccine expenses. You may also find that your policy is limited only to the types of vaccinations it covers. If you're unsure or would like to clarify this information with an expert, be sure to get in touch with a trusted broker today.
Jessica Lindeman is a Content Strategist at Pacific Prime. She comes to work every day living and breathing the motto of "simplifying insurance", and injects her unbridled enthusiasm for health and insurance related topics into every article and piece of content she creates for Pacific Prime. When she's not typing away on her keyboard, she's reading poetry, fueling her insatiable wanderlust, getting her coffee fix, and perpetually browsing animal Instagram accounts.