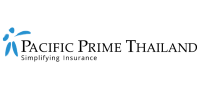 How will the post-pandemic nightlife in Bangkok look like?
The COVID-19 pandemic has completely changed the way we work, travel, study, and socialize. Online learning is getting more popular while working from home has become the new normal in certain industries. Imaginably, the nightlife scene worldwide was hugely affected as well. From Bangkok to Seoul, bars and nightclubs were closed due to the lockdown orders. 
As Thailand is believed to have beaten the coronavirus, our experts in Pacific Prime Thailand take a closer look at how the COVID-19 has reshaped the local nightlife industry.
Lights on again, but with extra rules
In the Land of Smiles, nightclubs and bars, which contribute more than $5.5 billion a year to the overall economy, were forced to close since late March. This occurred when the government imposed a regulation, which prohibited people from going out at night after a cluster infection broke out in mid-March. 
Since then, some Thai bar owners have racked their brains and innovated new ways to save their businesses, such as delivering cocktails in airtight packaging. Nevertheless, sales of alcoholic beverages were subsequently banned as well, dealing another fatal blow to the already sluggish industry.
After months of darkness, in late June, the COVID-19 task force finally confirmed that pubs, bars, nightclubs, and sex massage joints may reopen, but with additional rules such as 2-meter social distancing and no on-site promotions. Furthermore, alcoholic drinks will still be banned after midnight so bars must close before 12 am.
Orderly bars and rowdy restaurants on reopening night
On the first night when Bangkok's bars and restaurants were allowed to turn their lights back on, most bars and nightlife venues seem to be following the rules strictly. Staff with face shields and rubber gloves were checking the temperatures of patrons and asking them to record their visit via the Thailand Wins system. Two meters of social distancing measures were maintained. The tables were kept to five people, and the use of electronic payment was encouraged. 
However, not all bars were held to the same standard. In some bars, packed tables, shared beer towers, and lack of social distancing was found.
Post COVID-19 bar scenes in other parts of the world
Restrictions have been relaxed after the daily infections and death tolls tumbled in most parts of Asia. 
In Hong Kong, the government has allowed bars to reopen on 8 May but only under the conditions that the seating capacity is under 80% and no more than 4 people can sit at the same table. 
In Singapore, the city-state has entered the second phase of its social distancing measures on 19 June, meaning that restaurants and bars were allowed to reopen. But patrons must receive mandatory temperature checks and contact tracing procedures when visiting the venues. Furthermore, each table can serve up to 5 people and there should be a one-meter space between the tables.
In South Korea, the government has rescinded its decision to reopen bars and clubs in light of a spike in coronavirus cases, which was believed to be linked to nightlife venues in Seoul. Experts, therefore, predicted that these venues may well be the last businesses to reopen in the country.
In England and Northern Ireland, pubs and bars can reopen but are constrained by a plethora of restrictions including limited numbers of patrons, mandatory table service, and protective screens. In Scotland, pubs and restaurants will be allowed to use indoor areas starting from 15 July on "a limited basis".
In the United States, the pace of reopening varies across different states. While restrictions have been lifted in Kentucky and Texas, reopening is not going to happen in the near future in cities such as New York and San Francisco.
More information on health insurance
The COVID-19 pandemic has not only changed our way of life but has also reminded us of how important it is to have a healthy body. A solid health insurance policy goes a long way in covering your medical costs in case you fall sick so that you and your family need not worry about an exorbitant hospital bill.
Whether you're after individual insurance or family medical health insurance, our experts are here to help. With over 20 years of experience, Pacific Prime Thailand specializes in international health insurance and can help you find the plan that best matches your needs and budget. Contact us today for impartial insurance advice and plan comparison! And stay tuned to our blog page for useful health-related resources such as Coronavirus outbreak: A short guide and update for expats in Thailand and What will the post-pandemic life in Thailand look like?.
Anthony Chan is a content writer at Pacific Prime. He's responsible for writing, translating, and editing articles, guides, infographics, leaflets, as well as other resources for Pacific Prime and Kwiksure.

When he's not working, he's usually on the hunt for great restaurants, playing badminton, and writing screenplays.