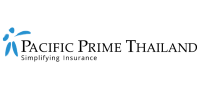 5 ways to celebrate International Women's Day in Thailand
Happy International Women's Day from Pacific Prime Thailand! We are incredibly excited to celebrate this important day along with every woman in Thailand, and also raise awareness about women's health concerns and more.
In this article, we offer businesses and HR leaders in Thailand 5 ways to commemorate International Women's Day – be it with your team at work, virtually, or together as an organization.
1. #ChoosetoChallenge in Thailand
It's time to make your voices and opinions heard, and by doing so as a team you can make the experience truly special and unforgettable. If you are at your place of work be it an office or building, schedule some time to all get together (while bearing in mind safe management measures) and strike the #ChooseToChallenge pose.
Let everyone know what the common goal is and show your commitment to challenging inequality and forging an inclusive world! If you find yourself still working from home, then you can ask your manager to arrange a conference call to capture the moment with an unforgettable screenshot of everyone together. Spread the joy and upload the image to the official IWD website to show the world your support.
2. Get together for a virtual lunch and/or dinner
Thailand is definitely well known for its food, so why not take time to arrange a virtual lunch meet-up with colleagues, friends, and family.
If you are working at home or remotely, why not show what you have cooked up for lunch and/or dinner? Everyone can join in and really demonstrate the beauty of connecting through food. If you haven't seen your friends, or colleagues from work since the second wave of COVID-19 in Thailand or even since 2020, then this can help bring you together even more and also eliminate any mental health concerns. Sharing your thoughts on inequality not only can help address your concerns but can also help everyone develop a better understanding of what needs to be done to raise awareness in the country and the world. So definitely make this day count!
3. Support women leaders and those in business
You will probably know a few women leaders, it could be your CEO, manager, or even owner of a business. No matter what they do, show your support and help them raise awareness about equality in the world of leadership and business. It's important to really help businesses especially small-to-medium-sized businesses that are local. Use social media to tag a few businesses that have specific promotions and offers related to this day. Help spread the word and don't forget to include: #ChooseToChallenge #IWD2021 #womensrights. Sharing is truly caring.
4. Raise funds for a women's charity in Thailand
For today or for the rest of the week ahead (8th – 14th March), you and your colleagues or even your employer can arrange to raise funds for a specific women's charity.
Show that through unity and common understanding for equality in the world, everyone can benefit from the opportunities available no matter the background. If you have Thai or expat friends, get them to join in the celebration and together raise funds that will give other women less fortunate than you the opportunity to grow and develop as equal individuals.
Although Thailand has many charities that you can support by raising funds for, such as the Foundation for Women (FFW) and the Pratthanadee Foundation, it's also important to think of the greater world and the difference you can make to those abroad.
Human resource (HR) managers could take note of this and use this opportunity to create positive publicity for the company and employees. If your company has offices based abroad, then you can collaborate with them and send out a stronger message for women's equality. Get started today, challenge yourselves, and make a difference in the world.
5. Empower women to make informed decisions about their health
"A woman's health is her capital" – Harriet Beecher Stowe
Health is a concern, not only in Thailand but globally. It impacts economies the world over, so it is imperative to raise awareness and educate about particular health conditions. Through world health days like today, everyone can get together and speak up about health conditions that need attention.
Other world health days pertaining to women include:
May 28 – International Day of Action for Women's Health
October 18 – World Menopause Day
Whether you celebrate today, for the whole week, or every day, be sure to spread the message and empower women to make the right choices.
Learn more about International Women's Day by heading to the IWD website and celebrating women's achievements, raising awareness against bias, supporting women's health, and taking action for equality for every woman globally.
Get help with choosing the right health insurance plan
At Pacific Prime Thailand, we cover many health-related topics such as maternity and cancer. For further reading, you are encouraged to head to our blog page, where you will find a wide range of articles written by our insurance experts. Below are a few recommended topics to further your knowledge and understanding.
Contact us today for more information on individual health insurance and/or a free quote!
Jimmy is a content writer who helps simplify insurance for readers interested in international private medical insurance. He is on a mission in Thailand to support locals, expatriates, and businesses by bring the latest news and updates to his Pacific Prime blog articles.

His expert view and wealth of knowledge on insurance can also be found in his blogs for China, Dubai, Hong Kong, and Singapore.