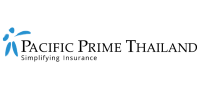 Ministry of Health advises a work from home policy in Thailand to prevent a COVID-19 upsurge after the Songkran Festival
COVID-19 cases are expected to surge after the countrywide celebrations for Songkran. For the first time since the pandemic, people were allowed to sprinkle water (in the traditional way) out in the streets. The government had also loosened travel restrictions for the biggest event and tourist attraction of the year. However, as festivities drew to a close, the Ministry of Public Health was quick to put out safety measures to combat a potential surge of infections. This includes advising organizations to adopt a temporary work from home policy in Thailand. Find out what these measures are and how they affect you in this Pacific Prime Thailand article.
Loosening of restrictions for Songkran 2022
In preparation for the Thai New Year, quarantine-free travel restrictions further loosened. For instance, a negative PCR test issued within 72 hours of departure was no longer required starting from April. You're also allowed to wait at a SHA+ hotel for a quick RT-PCR test upon arrival, and so on.
Assuming that there is no mass outbreak after Songkran, Thailand is expected to reach an endemic status by July 1, 2022. Restrictions will also be closely reviewed and lifted in stages based on the pandemic situation.
Ministry of Health advises to work from home in Thailand after Songkran
The Public Health Ministry urges businesses and organizations in all sectors to work from home in Thailand for 7 days right after the holidays. This is to prevent COVID-19 infections from sharply increasing. Moreover, employees are encouraged to conduct regular self-tests with antigen test kits. Here's what to do if you test positive for COVID-19 positive in Thailand.
COVID-19 cases may increase by 20% to 30%
Chakrarat Pittawawonganon, the Director of the Department of Disease Control's Epidemiology Division, predicts that the number of cases may jump by 20% to 30% post-holiday. It's expected to take around two to four weeks before there is a clear sign of whether the cases will climb to the worst-case scenario of over 100,000 cases per day. That is why employees are advised to work from home in Thailand to lower the risk of infection.
Vaccinating the senior population
While Pittawawonganon isn't too worried about the office workers who are mostly boosted and tend to develop fewer symptoms, he is concerned about Thailand's two million seniors who haven't even gotten their first jab. Studies have shown that two doses of vaccine reduce the death rate by 31 times if administered to the elderly.
Residents in the high-risk group are encouraged to get vaccinated as soon as possible. These include those with pre-existing conditions, seniors above 60 years of age, and pregnant women. So far, only 37% of this group has received a booster, which is lower than the national average of 60%.
Protect your health with Pacific Prime Thailand
With the pandemic still at large, your best bet is to secure health insurance for expats in Thailand. It comes with peace of mind knowing that you'll have access to the best treatments at top medical institutions inside and outside of the Kingdom.
Planning on traveling to Thailand? You should secure travel insurance, a requirement for your entry into the Land of Smiles. It provides the much-needed COVID-19 coverage in case the unfortunate happens.
With over two decades of experience in the insurance brokerage industry, Pacific Prime Thailand can help. From family insurance to corporate insurance, we have a range of products to suit your every need.
Contact our team for a free quote and plan comparison today!
Serena is a content writer at Pacific Prime. She aims to demystify the world of insurance for readers with the latest updates, guides and articles on the blog. Serena believes in straight-forward and entertaining educational content.

Outside of work, Serena spends her time buried in books and dreaming of her next travel destination.