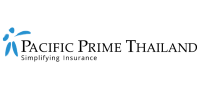 How to safely visit the dentist during COVID-19
If you aren't fond of going to the dentist, you have a good excuse to give your routine visit a miss this year. Many people are hesitant to return to the dentist as the pandemic continues, especially after the WHO's statement suggesting not to. While check-ups and cleanings are essential to maintaining oral hygiene and detecting problems early on, people are confused about whether to go to a non-emergency dentist appointment during the pandemic. In this Pacific Prime Thailand article, we discuss how you can safely go for a dental visit during COVID-19.
Is it risky to go to the dentist now?
Dentists work in close proximity to patients with open mouths for extended periods. This unique environment poses more risk for spreading SARS-CoV-2, or COVID-19. However, contrary to the WHO's statement, dentists claim that there is a minimal risk of patients catching the coronavirus during dental visits. What's more, delaying routine care could result in health problems away from the mouth. Gum disease, for example, is linked to heart disease and other chronic conditions.
COVID-19 spreads via an ultrafine mouth-made mist, making it transmittable through breathing, coughing, talking, and more. You can inhale these globs or touch a contaminated surface and then your eyes, nose, or mouth. Drills, ultrasonic cleaners, and other common dentistry tools can also generate tiny particles called aerosols. Infectious coronavirus could pass through these particles, and remain airborne for minutes to hours.
Towards the start of the pandemic, information about the novel coronavirus was scarce. Earlier this year, Thailand's Ministry of Public Health called upon dentists to postpone any elective non-emergency treatment to limit potential virus spread. Services for urgent cases and continual appointments, such as cavity fillings and root canal treatment, remained open.
Should I still go to the dentist if it isn't an emergency?
Generally speaking, you should still go – with some considerations. Putting off dental care could cause long-term health problems. Delaying non-severe conditions, such as a cracked filling, can cause them to worsen. On top of that, regular dental cleanings are essential for many reasons, including stabilizing gum condition.
Being at home for long periods of time has led to unhealthy eating habits for many as well, which is evident once you're sitting in the dentist's chair and cleanings take longer than usual. Depending on where you're located, the highest risk of patients catching COVID-19 is while traveling to and from the dentist's appointment during the pandemic. Patients might have to use crowded buses or subways in areas where viral transmission remains high, which is especially concerning for those with pre-existing conditions.
If you're worried, it's best to consult your dentist before preparing for a visit. It's likely okay to delay a cleaning for a few weeks or so while waiting for coronavirus transmission rates to decline. The danger lies in waiting for too long since there could be a lot more problems to deal with later on.
It's important to remember that dentists treat every single patient like they could have an infectious disease. They are familiar with the possibility of coming into contact with any infectious disease, ranging from hepatitis to HIV/AIDS, long before the current pandemic.
Tips to go to the dentist during the pandemic
Since people can spread COVID-19 without displaying any symptoms, there are some precautions you should take before visiting the dentist. If you're in need of a dental visit during the pandemic in Thailand, there are additional steps you'll be asked to take as a patient. These include:
Temperature taking
Screening form
Wearing face masks
Hand hygiene at touchpoints
Social distancing
Dentists are currently seeing fewer patients in one go, and some are requesting people to enter one at a time to reduce the number of possible interactions. Once you arrive at the dentist, temperature taking will confirm that you do not have a fever and can enter. Similarly, the screening form will ask for details of your travel history and symptoms to determine your health status and potential contact.
To comply with social distancing, waiting rooms may be set up differently – indicating where you can and cannot sit. Everyone in the waiting area, along with the rest of the dentist's office, should wear face masks. Moreover, it's important to pay attention to hand hygiene, especially at touchpoints, such as buttons, handles, and doorknobs. It's advisable to minimize touching shared objects like magazines and pens.
Dental professionals are also wearing more personal protective equipment, such as N95 masks and face shields, and may adjust their behavior, such as speaking only when necessary, to minimize aerosol emission.
When treatment is about to start, it's normal for a dentist to ask you to rinse your mouth. During this period, however, mouth rises may have added chemicals that help rid of bacteria and viruses. Be sure to let your dentist know if you are allergic to any chemical components.
Preparing for a visit with the dentist
Prior to booking your dentist appointment during the pandemic, it's recommended to ask about the facility's infection control measures. Since waiting rooms are usually crowded and have many high-touch surfaces, you should ask whether there is a limit on the number of people allowed at one time. While the ideal number will depend on the office, it should allow for at least two meters of distance from others in the waiting room.
It's also advisable to ask how frequently the place is cleaned, including the waiting room and clinical space. While common areas should be cleaned several times per day, clinical spaces need to be cleaned after each patient. Lastly, you might want to ask what extra measures are being taken to prevent the aerosolized virus from circulating, such as HEPA filters and mandatory mask-wearing for both staff and patients at all times.
If you can address these concerns with confidence, you can feel more comfortable about visiting the dentist during COVID-19. Remember that one of the best things you can do during a pandemic is to stay healthy, and oral health is an integral part of that.
Pacific Prime Thailand is here to help
Another way that you can prepare for a dental visit is to have health insurance in Thailand. Whether you're looking for international health insurance, family insurance, or top-up benefits, Pacific Prime can help. We compare health insurance plans from the top insurers in Thailand and around the globe to help you find the best health insurance. Contact us for no-obligation advice or a free quote today.
​​Jantra Jacobs is a content writer at Pacific Prime. On a typical workday, she writes and edits articles, guides, and anything else word-related. She loves creating content that is both easy to understand and enjoyable to read.

In her free time, she's likely to be writing poetry and prose, geeking out on her latest interests, reading, or practicing yoga.