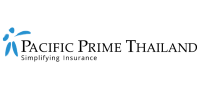 How to boost your performance during the workday
Imagine ending each day with a pat on the back, knowing that you had been incredibly productive. And knowing, too, that you were at the peak of your performance – getting your tasks done both efficiently and well. See yourself smiling as you leave work?
Well, you can be that very person, rather than the employee who is tired, stressed, and slumped behind the desk with unfinished tasks. Generally, most of us are not as productive as we would like to be for two simple reasons:
We have bad habits that interrupt our workflow
We are reactive rather than proactive, resolving endless issues instead of making progress towards our goals.
At Pacific Prime Thailand, we have compiled the following tips to help you replace those bad habits and reactive patterns with good habits that will make you proactive, and take full control of your own workdays.
Stop multitasking
This is by far the biggest productivity killer. When your mind is bogged down with endless thoughts about the different things you need to complete within a set time, your day can go pear-shaped before you even begin. You can increase your productivity by giving your full attention to one task at a time. List your tasks and consider prioritizing them.
Assess which task requires more of your attention and focus on that. Always remember – one thing at a time.
Cut down your to-do list
You probably have all your tasks listed before your workday starts. But how many things are on your typical to-do list? Five, ten, or twenty things? However many, you'll feel content when you have completed each one of them and crossed them off with a satisfying line or squiggle. But you will never join the high ranking productivity workers unless you begin your day with only a few of them – because productivity requires focus.
Getting focused means assessing your tasks and narrowing down your options. So the day before at work, or each night when you are reviewing your to-do list, ask yourself two questions:
What are the topmost important tasks on the list you have created?
How many of these important tasks can I realistically complete or make significant progress on tomorrow?
By asking yourself these necessary questions, you will begin to see clearly that it's not all about quantity but rather about quality in the tasks.
Break up the workday with exercise
Exercise is brilliant in that it is capable of enhancing our brain functions. A study showed an increase in exercise resulted in a 12 percent bump in work performance. Going to the gym is also beneficial for those that simply want to get out of the office to break a sweat. It's also great if you want to meet up with colleagues for a stretch or two. But if going to the gym isn't an option then check out these exercises that you can do at your desk:
The key takeaway here is to give yourself regular breaks and to move every now and then. Health problems like lower back pain can be costly in the long run and affect your performance at work.
Change your setting and pick your spot
Depending on your office layout, you may find that there are certain areas in the office that naturally draw you to them. It could be a desk in the corner or a high table by the window. So if you find yourself gravitating towards them, then it is a sign that you have found your area of comfort. The area could also boost your productivity, style of work, and help inspire you during the day. This is true if your spot has aesthetically pleasing elements like plants, pictures, or decoration.
It is also a good idea to move around to different areas of the office. Not only will you get off your chair and physically move at the same time, but you will also get to see your colleagues as well. Of course, check with management and get approval beforehand. Having the freedom to move around can give yourself a sense of control, allowing you to focus and perform better.
Get enough sleep
As a working adult, your body will be tirelessly working hard to keep your performance up during the day, and will need adequate rest at the end of the day. We highly recommend setting aside no more than eight hours for sleep. The recommended amount of sleep for a healthy adult is at least seven hours. The general advice is to aim to go to bed and get up at the same time every day. By doing so, you are reinforcing your body's sleep-wake cycle.
If your lifestyle doesn't allow it, for instance, if you do night shifts, then do what comes naturally. The body can easily adapt to meet the needs of your demands, but remember to not push your body to the limit often. You could suffer from a breakdown which can be reflected in your performance at work. Speak to your employer about wellness programs that can help you during the day and keep you performing well during work.
How can your employer help?
As an employee, you are responsible for completing your tasks effectively so that your organization can grow and yield profit. The employer, however, is responsible for your wellbeing at work and ensuring that your needs are met. Most respected businesses will have excellent employee benefits that offer a plethora of non-monetary compensation such as:
Paid holidays
Social security fund
Provident fund
Marriage allowance
Funeral payment
Additionally, wellness programs, if included by your employer, can offer:
Improved health behaviors
Reduced health risks
Reduced healthcare costs
Improved productivity
Need more information?
Although we have mentioned a few substantial ones, there are a number of tips to help boost your productivity at work and all can be sourced easily from the internet. However, discussing matters like the different employee benefits plans requires experts that have years of experience and knowledge in these fields.
Fortunately, at Pacific Prime Thailand, we have over 20 years of experience with experts in the field of health insurance and employee benefits. Our vast network of global insurance partners means we are able to bring forth a number of relevant employee benefit plans, including company health insurance, to meet the needs of businesses and employees.
Contact us today to speak with our team of experts and get a free insurance plan quotation.
Jimmy is a content writer who helps simplify insurance for readers interested in international private medical insurance. He is on a mission in Thailand to support locals, expatriates, and businesses by bring the latest news and updates to his Pacific Prime blog articles.

His expert view and wealth of knowledge on insurance can also be found in his blogs for China, Dubai, Hong Kong, and Singapore.