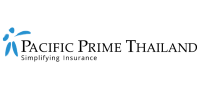 Types of insurance plans for international schools in Thailand
Private and international schools require proper protection, just as any other type of business does. Insurance plans for international schools in Thailand should be considered by any management team as a part of their crisis management solution. Schools can be affected by a vast number of threats that can arise from natural disasters, cyber-attacks, theft, or errors and omissions of the staff. What are specific solutions for educational institutions, and how do we choose the insurance plans for international schools that they really need? Find out in this article from Pacific Prime Thailand.
Why private and international schools need specific school insurance
Insurance is a form of protection you buy hoping you will never have to use it, but you are grateful to have it when risks turn into incidents. Educational institutions, in particular, are exposed to a variety of risk every single day. A well-designed insurance plan will protect the school's property, good name, financial stability, faculty, visitors, and students.
In Pacific Prime's latest School Insurance Guide 2018-2019, our expert team has identified essential and recommended insurance plans for international schools, and reasons behind choosing those solutions.
Essential
insurance plans for international schools
The must-have insurance plans for international schools offer coverage for the most common events that may harm your institution. The solutions in this list include:
Property insurance
Covers all risks of physical loss or damage to property, including risks such as fire, storm, flood, water damage, vandalism, theft, and accidental damage to items/buildings that you have insured.
Business interruption
Cover for loss of revenue and/or increased costs required to
continue provision of services (eg. teaching) caused by interruption or interference to teaching and other services you provide caused by the material damage. This cover is related to property insurance, and buildings and objects insured.
Cyber insurance
This must-have solution covers the costs associated with cyber extortion, forensics, data breach, and theft, among others. Some plans may include funds necessary for schools to continue their operation until their systems are repaired.
Public liability insurance
This plan compensates your school for claims made against it by third parties (not employees) for injury, death, or damage to their property when the school is negligent. This cover applies to pupils/ students, parents, other visitors to your school, and the general public (including users of facilities you may hire out).
Worker's compensation and employer's liability insurance
This plan is set to protect the school's costs should any employee be killed or suffer injury or disease while at work if the school is found to be at fault. In Thailand, this is a mandatory insurance.
Professional indemnity
This coverage relates to your liability as a result of claims issued against your school for 'failure to teach", which might arise from breach of duty because of a negligent act, loss of documents, error or omission, or any form of defamation.
Directors & Officers' liability insurance
It covers legal liability for damages, costs, and expenses for a wrongful act committed, attempted, or allegedly committed by any director/officer of the school in carrying out their duties.
Each school will have their individual insurance needs, but the plans listed above are among the most essential products that we at Pacific Prime Thailand advise that every school obtain.
Recommended
insurance plans for international schools
There are also a number of more advanced insurance solutions that you can take into consideration when choosing the insurance package for the school you manage. Usually secured on top of the essential solutions above, these recommended insurance plans for international schools give your institution an extra layer of protection that it may need. Depending on the organization's needs, such solutions can offer protection for:
Loss/damage to money as a result of robbery, theft, and a number of other unforeseen events through a

money insurance

policy;

The cost of repairs, or replacing equipment in the event of a total loss under

machinery breakdown insurance

;

Costs of investigation of employee theft, forgery, or computer fraud (e.g., unlawfully taking money through the use of a third party computer) with

crime insurance

;

Group travel insurance

, which might be more cost-effective to have included in your school insurance package all year round, rather than buying a new plan each time;

Staff, administrators, students, and voluntary helpers on school business in the event of accidental injury and deliberate assault, which can be protected with

group personal accident insurance

;

Costs associated with kidnapping, hijacking, and wrongful detainment via

kidnap & ransom insurance

;

Lost or damaged property during construction and contract work with

erection/construction insurance

.
As school risks can be intricate and individual, no one-size-fits-all plan can be applied. The above additional recommended insurance plans for international schools are presented to showcase that even the most complex cases can be insured and protected against.
How can Pacific Prime help?
We hope that this article has already helped you to understand different types of insurance plans for international schools. We would also like to offer you a complimentary copy of the School Insurance Guide 2018-2019. This guide outlines essential and recommended insurance solutions from a different perspective, and also answers the question of how important insurance for educational institutions is, including types of threats and how to best source an insurance plan for private or international schools.
Pacific Prime has established long-standing relationships with each of the schools we work with, and we pride ourselves on these strong relationships. Our goal of simplifying insurance for our clients is what makes us unique among other insurance brokers. We advise our clients on what's best for them and work with organizations along the way; starting from assistance with identifying the insurance needs to negotiating benefits and price to aiding in claims processing and plan renewals.
When you're ready to talk about insurance, feel free to contact us, and one of our experienced insurance advisors will assist you step-by-step in obtaining the right school coverage for your organization.
Elwira Skrybus is a content writer at Pacific Prime. In her everyday work, she is utilizing her previous social media and branding experience to create informative articles, guides, and reports to help our readers simplify the sometimes-puzzling world of international health insurance.

When she isn't writing, you are most likely to find Elwira in search of the perfect plant-based burger or enjoying Hong Kong's great outdoors either at the beach or from the boat - the closer to the sea, the better!