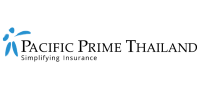 Your guide to celebrating the holiday season in Bangkok
As the air gets cooler and decorative lights add warmth to Bangkok, it becomes evident that Christmas is just around the corner. During this time of year, an abundance of Christmas lights and installations adorn the city. You'll find seasonal decorations of all shapes and sizes throughout the city's landmarks, ranging from huge Christmas trees to Santas, reindeers, and more. On top of that, festive food and drinks are available in places like coffee shops and bars to gala dinners and Christmas markets.
But where should you start? This Pacific Prime Thailand guide to celebrating the holiday season in Bangkok will help you get into the holiday spirit.
Christmas in Bangkok 2020
Christmas might not be a national holiday in Thailand, but that doesn't make it any less of a celebratory occasion. From around late November to early December, the city prepares for the holiday season with decorations and events to match. Here are some of the best Christmas events for 2020, including things to see, do, and eat.
Christmas lights
Who doesn't love the warm glow of Christmas lights? There's something special about seeing lights and installations during the festive season. So much so that businesses spend a lot of time and money coming up with the most impressive displays. If you're looking to see Christmas lights in Bangkok in 2020, visit:
Central Let's Celebrate 2021
It's all about Santa this Christmas at Central Embassy. Throughout the luxury mall, you'll be able to see cute Santa Claus figures come in an array of sizes and forms. There's an impressively large Christmas tree as well, complete with artificial snow. But the festive spirit doesn't end there. Whether it's the Christmas tree featuring rotating candy, Candy Cane village, enchanted winter ice skate park, or special sales, you're bound to be excited (and leave satisfied) by something here.
Bangkok Illumination 2020
ICONSIAM celebrated its second anniversary just last month. To celebrate the event and the end-of-year season, the megamall has set up a captivating lighting installation that stretches over its whole riverside area. This spectacular display features a row of sparkling Christmas trees and lights that have been inspired by Thai architecture.
Bangkok Christmas shopping
Christmas shopping is the highlight of the year for many. After all, many of us are looking for thoughtful gifts to give the people we love and care about. With special sales and promotions taking place this time of year, it's also the time of year when we find it easier to splurge.
Christmas Markets are some of the best places to spend your money and get into that holiday feeling at the same time. One Christmas Market that is still happening before Christmas is the European Christmas Market at Sofitel Bangkok, where you'll be able to sip on mulled wine, enjoy Christmas carols, and have fun with your little ones.
Decoration shopping
Expats living in Bangkok often miss the feeling of home during this time of year the most. Fortunately, you can bring Christmas to your home away from home using Christmas decorations that you can buy locally. Bangkok has lots to offer when it comes to Christmas decorations, ranging from artificial and real Christmas trees to fairy lights, ornaments, and more. While you'll find Christmas decorations at most large malls, you can save some money by visiting China Town's Samphang market.
Christmas church services
If you miss singing Christmas carols, then you're in luck since many of Bangkok's churches have carol services. Similarly, if you usually attend a church on Christmas Day, then visit one of the city's Christian churches this year to do the same. Regardless of your religious views, visiting a church during the festive season can be enjoyable nonetheless. Some of the recommended churches for Christmas services include:
Christ Church (Soi Convent)
Assumption Cathedral
Santa Cruz Catholic church
Holy Redeemer Church
Christmas dining and drinking in Bangkok 2020
Christmas is the time of year when people indulge in their favorite holiday foods and drinks, often to the point of excess. As a city that has so much to offer when it comes to drinking and dining, you are spoiled for choice when it comes to festive meals here.
A popular option for those looking to celebrate in style and enjoy a whole lot of food is to eat a buffet lunch or dinner at one of the city's 5-star hotels. Some noteworthy mentions for Christmas hotel dining experiences include:
Sofitel Bangkok
SO/ Bangkok
The Shangri-La
Bangkok Marriott Marquis Queen's Park
Mandarin Oriental
Anantara Siam
Siam Kempinski Hotel
The Peninsula
The Sukothai
Grand Hyatt
While you're bound to satisfy your cravings at these buffets, they can also cost a lot. If you're just looking for a satisfying Christmas meal without breaking the bank, your best bet is to go to one of the city's many international restaurants or pubs. Some of the favorites offering Xmas menus include:
Hemingway's
The Robin Hood
Bourbon Street
Bei Otto
Roadhouse BBQ
Kai New Zealand
Finally, for those who are looking for a festive reason to drink, Bangkok is your playground. There are Christmas drinks available at not only cafes, but bars and pubs as well. Not to mention the Christmas markets with mulled wine and the beer gardens with your frothy favorites. Now that you know the top places to visit during Christmas in Bangkok 2020, we would like to wish you a very Merry Christmas in any way you choose to spend it.
Give yourself the gift of health
Whether you're looking for international health insurance in Thailand or globally, Pacific Prime Thailand is here to help. With over two decades of experience in the insurance industry, we are a health insurance company in Thailand with the knowledge and expertise to get you the right plan for your needs, and within your budget. Contact us for impartial advice or to compare health insurance options today.
​​Jantra Jacobs is a content writer at Pacific Prime. On a typical workday, she writes and edits articles, guides, and anything else word-related. She loves creating content that is both easy to understand and enjoyable to read.

In her free time, she's likely to be writing poetry and prose, geeking out on her latest interests, reading, or practicing yoga.