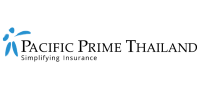 Working from home and the "right to disconnect" in Thailand
When the world switched to remote working for much of 2020, employees in Thailand could work from the office. But the third wave of the outbreak in April 2021 and a sluggish vaccination rollout put the country back at square 1. For months now, many employers and employees in the Kingdom have been navigating the work-from-home life. Like many of their counterparts elsewhere, working from home has the potential to blur 'work' and 'home' for Thai employees, increasing their screen time and stress levels.
As we know, employees' state of mind can directly impact their productivity and engagement at work, and invariably the organization's success. While this is a strong incentive for organizations to foster a healthy work culture and prioritize mental wellbeing, did you know that employers who disregard mental wellbeing can also be faced with legal liabilities? In this Pacific Prime Thailand article, we'll talk more about the "right to disconnect" and employer obligations in the country.
What is the "right to disconnect"?
Thanks to the internet and smartphones, employees can always access work emails – even when they're out of the office, which has led to the "always on" phenomenon. As alluded to previously, working from home can exacerbate this issue as there's no longer a clear distinction as there's no distinction between being at work and at home. To tackle this issue and protect employees, many governments have begun to implement the "right to disconnect". Put simply, this gives employees the right to switch off from work outside of their normal working hours.
Let's look at the case of The Republic of Ireland. All employees officially have the "right to disconnect" from work and have a better work-life balance, after Tánaiste and Minister for Enterprise, Trade & Employment Leo Varadkar TD brought in a new Code of Practice. The Tánaiste also has plans to put the right to request remote working into law. The Tánaiste said:
"The Code of Practice comes into effect immediately and applies to all types of employment, whether you are working remotely or not. It will help employees, no matter what their job is, to strike a better work-life balance and switch off from work outside of their normal working hours."
Further reading: Our Global Employee Benefits Trends Report 2020 explored the "always on" phenomenon in more depth. Keep an eye out for the 2021 edition of the report on our resource page.
Is there a "right to disconnect" in Thailand?
Unfortunately, there is no "right to disconnect" in Thailand. That said, Thai law stipulates that employers can't force employees to work outside their normal working hours and/or days without the employees' prior consent each time. What's more, employers must also provide overtime pay if employees agree to work outside their normal working hours and/or days.
Employers should comply with these regulations even whilst employees are working from home. In order to benefit both parties, employers should ensure that work is performed efficiently during the normal working hours and/or days, instead of resorting to asking employees to work long hours and compensate them for the overtime work.
What are other employer obligations in Thailand?
Thai law also stipulates that employers must ensure safe and hygienic working conditions for employees, including protecting their health, safety, and welfare. Failure to do so makes employers liable to claims of work-related injuries. In the context of working from home, this can include work-related stress, sickness and injury, post-traumatic stress disorder (PTSD), and office syndrome.
Note: The Workmen Compensation Fund set up under the Workmen Compensation Act in Thailand covers medical expenses and other benefits to employees who suffer from work-related sickness and injury. The Social Security Office, which manages the Fund, has also announced that employees who suffer from office syndrome are eligible.
What practices can employers adopt to help employees disconnect?
Given that prioritizing employee mental wellbeing has a number of benefits, coupled with employer obligations under the law, employers are highly encouraged to adopt a number of practices to help employees disconnect. To begin with, employers can update their health and safety policy to reflect the new work-from-home arrangements. Following this, employers can also:
Conduct a risk assessment for employees who work from home
Bring in an occupational health expert to suggest appropriate equipment for employees who work from home
Foster a positive work culture that values employees' work-life balance
Maintain a regular line of communication with employees (but avoid micromanaging, as this is a sign of a toxic workplace) to identify early signs of stress
Signpost employees to the resources available – both within the organization and externally
Provide employee benefits that are related to mental wellbeing such as Employee Assistance Programs (EAPs)
Contact an employee benefits specialist like Pacific Prime Thailand today
As a global health insurance brokerage and employee benefits specialist, Pacific Prime Thailand has 20+ years of experience helping companies design and implement employee benefits offerings. We use a tailored, technology-driven approach to ensure your employee benefits are in line with your business goals, and to make the plan administration process as easy as possible. Whether you're looking for group health insurance, international health insurance, or any other employee benefits plan in Thailand, you've come to the right place.
Arrange a FREE consultation with a member of our corporate team today!
Suphanida aims to demystify the world of insurance by creating informative and engaging content. As a wordsmith, she spends the majority of her day writing and editing website content, blog posts, in-depth guides, and more.

Outside of work, Suphanida enjoys traveling to new places and immersing herself in different cultures.
Latest posts by Suphanida (see all)