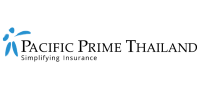 Important business insurance plans for Thailand
When it comes to starting and running a successful business in Thailand, there are a number of things you will need to keep in mind. One of the biggest is that you will be constantly facing risk from all angles. From natural disasters through to financial and even political risks, it is important to take action to offset the most prominent risks from the start. A sound way to do this is by securing the right business insurance plan. Here, we take a look at the common elements that make up the best insurance solutions for businesses in Thailand.
Define: business insurance plans in Thailand
A Business insurance plan is actually a collection of various company-oriented insurance solutions that businesses can secure in order to offset any potential risks they may face.
These solutions have all been developed and tweaked to help businesses of all sizes cover specific types of risk. When combined, these plans can be the difference between a business surviving a crisis, or ultimately succumbing to one.  
Common elements of the right business insurance plan
Because business insurance is a group of plans, it is important to note that companies will often have drastically different solutions. In other words, what works for your closest competitor might not be ideal for your business needs.
It is important to ensure you develop a solution that meets your business needs alone. Of course, while solutions will differ from company to company, almost every successful business insurance solution will contain these 7 plans.
1. General liability
Designed to protect your business from defending physical or property damages caused by your company, an employee, or third parties (i.e., customer, or stakeholder).   
General liability insurance is essential for any business, regardless of size, and should be one of the first types of insurance considered when looking into a solution for your company.
2. Professional indemnity
Also commonly referred to as both professional liability and errors and omission insurance, these plans are designed to cover any bad advice your company, or an employee gives that leads to a client suffering damages or loss. It also covers lawsuits stemming from alleged failure to deliver, or improper delivery of professional services.
This is an important plan for any business that offers a service to secure because general liability policies do not cover damages stemming from negligent actions or bad advice.
3. Employer's liability
These plans are created to protect a business's employees – oftentimes the most valuable asset – from work-related injuries or damages they suffer while on the job. The key thing to be aware of here is that these plans do not cover individuals like freelancers or one-man operations, as they are designed to cover the people you hire.
It is important to note here that while employees do have coverage for damages (especially health issues) via the social security system, there is a good chance that it will not be enough, so a more robust solution will often be required.  
4. Property and asset
This type of business insurance policy is designed to protect not only your building (if you own it), but also the contents or property you have within your office from things like theft, fire, floods, vandalism, and other damage. Most policies will cover not only the building but also assets like computers, machinery, tools, inventory, etc.
If your business is located in an area where there is a higher risk of natural disasters or other damages, it would be worthwhile looking to secure this type of cover. In fact, we recommend this to every business, regardless of size.
5. Directors and Officers
Commonly referred to by insurers as D&O, this type of insurance protects the directors and officers of a company from damages and losses brought about by their decisions or actions. In other words, if a director of your company does something that results in a legal situation for your company, this plan will cover the costs or damages.  
Businesses, regardless of size, with directors or officers should consider this type of insurance in order to ensure that any potential missteps are covered.
6. Business interruption
Business interruption insurance covers loss of income during emergencies and disasters. If your business suffers, say, a fire, and is forced to either cease operations of a particular business unit or close for repairs, this type of insurance will cover the losses stemming from the interruption.  
While important for all businesses, there is another form of insurance directly related to business interruption that is becoming increasingly popular, especially for established businesses: cyber insurance. This is designed to cover your company from interruptions stemming from cyber crimes and in some cases is starting to be bundled together with business interruption insurance.  
7. Health
Also referred to as group or corporate health insurance, these plans are designed to cover the medical costs of your employees. Here at Pacific Prime Thailand, we do usually count health as an employee benefits solution rather than part of a business insurance solution, but we believe it to be an essential insurance solution all businesses in Thailand should consider.  
While historically only offered by larger companies, there is an increasing number of employee benefits and health insurance solutions that are suitable for businesses of all sizes.
Other types of business insurance to consider
Aside from the seven solutions detailed above, there are also a number of other insurance products that might be necessary depending on your industry, location, and other existing factors. These can be included in your business insurance plan:
Educator's Liability

Machinery Breakdown

Monetary Loss

Fidelity Guarantee

Medical Malpractice

Construction/Erection – All Risks

Group Personal Accident

Group Travel and Accident

Kidnap & Ransom

Motor

Exhibitor's Liability

Reservation Cancellation
One sure-fire tip to help you effectively manage your company's insurance solution
Because there are so many different types of solutions, it is important to carefully review your company's needs both now and in the future, and look for coverage that will meet these needs or can grow with you.
At Pacific Prime, we have a team of dedicated business insurance experts who are here to work with you to not only identify your coverage needs but also select the right solution that will meet them. We can even manage the whole process, leaving you and your teams to focus on running your business.
If you are looking for a business insurance plan in Thailand, contact us today.  
Jessica Lindeman is a Content Strategist at Pacific Prime. She comes to work every day living and breathing the motto of "simplifying insurance", and injects her unbridled enthusiasm for health and insurance related topics into every article and piece of content she creates for Pacific Prime. When she's not typing away on her keyboard, she's reading poetry, fueling her insatiable wanderlust, getting her coffee fix, and perpetually browsing animal Instagram accounts.