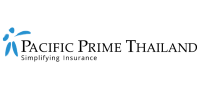 Thailand insurance article roundup: Our top picks for 2017
With 2018 just around the corner, we've picked five top 2017 Thailand insurance articles from our Pacific Prime Thailand blog to provide a snapshot of the most important things you need to know about healthcare and health insurance in the Land of Smiles:
Our first-ever article on Pacific Prime Thailand's blog looks at the four main types of health insurance available in the region. If you're moving to or living in Thailand and are unsure of what type of health insurance you should secure, reading this blog post is a great way to start your research.
Here, we've summarized the most popular types of health coverage people secure in Thailand:
Travel insurance: As its name suggests, this type of insurance is designed to cover travellers. As such, they usually only cover medical emergencies, as well as travel-related mishaps like lost luggage, delays, etc.
Social security: If you work in Thailand, you are most likely aware that you will need to make a contribution to your social security every month. These contributions allow workers to access subsidized medical care, among other things. Hospitals that are part of this scheme, however, can vary significantly in terms of quality, and long wait times are not uncommon.
Local health insurance: This is the most commonly secured private health insurance in Thailand, and offers policyholders coverage in Thailand only. While these plans are generally quite affordable, they usually won't cover 100 percent of your healthcare costs, meaning you'll most likely have to pay a portion of your bill out of pocket.
International health insurance: International health insurance plans are designed to cover the costs of care not only in Thailand, but also in virtually every other country in the world. As they usually have higher coverage limits than local Thailand insurance policies, they can be quite expensive.
Due to the country's reputation for high quality, low cost care, some expats dismiss the need for health insurance in Thailand. But costs could still rack up to hundreds and thousands of Baht at private hospitals, where most expats go to for care. The best and most obvious way to offset unforeseen medical costs is therefore to obtain a robust health insurance plan.
One important thing to remember here, however, is that there's no such thing as a one size fits all health insurance policy. As such, this article highlights a couple of key areas that expats should look out for when it comes to purchasing a Thailand insurance plan:
Area of coverage: Does your health insurance cover you globally, or in Thailand only? As an expat, you may see greater value in obtaining international health insurance coverage.
Mobility: What happens to your Thailand insurance policy when you move countries? In most cases a local health insurance policy will cease to be useful when you move home or to another country, as it only provides cover in one country. On the other hand, international plans can travel with you no matter where you move to.
Top-up plans: Many expats get health insurance through their employers in Thailand. While this is definitely a perk, oftentimes expats find that their employer-provided plans are lacking in certain areas (low outpatient cover, for example). With a top-up plan, you can essentially makeup for the coverage deficiencies in your corporate plan by adding benefits and/or increasing cover to the level you need.
It's also worth requesting this information from your insurer or broker.
While care is usually of a high standard in Thailand, there can still be concerns about finding the best healthcare. This article looks at the main options available in the country, and provides 5 top tips for how to find the best care for your needs:
Look for facilities that are part of an international network: Many private hospitals have taken steps to join international networks and gain accreditation from organizations like the Joint Commision International, which accredits facilities that meet a high standard of care.
Search for locally accredited healthcare centers: You can also look for locally accredited healthcare centers via the Healthcare Accreditation (HA) Institute website. All of the best healthcare in the country are accredited by HA, a public organization that works with healthcare facilities to ensure that they meet a high standard of care.
Do some research: In deciding where to go for treatment, it can help to do some research online. Expat forums and private hospital websites often have a wealth of information and resources for those looking to learn more about care in Thailand.
Check with your embassy: Many embassies provide lists of recommended healthcare facilities, many of which will be among some of the best healthcare in Thailand.
Check with your broker/insurer: It's also worth requesting this information from your insurer or broker. One of the top reasons for this is that it's common for Thailand insurance providers to limit care to a specific network of hospitals that have been contracted to your plan.
One of the most important (and overlooked) things that a new expat in Thailand should learn is how the healthcare system works, as well as how much they should expect to pay for care. While the country has long been reputed for its affordable healthcare, the cost of medical care is increasing year-on-year.
While public care remains highly affordable, most expats living in Thailand eschew the public system in favor of short wait times and a range of other perks offered by their private counterparts. So, what are the healthcare costs at private hospitals in Thailand? This blog post lists some of the most popular procedures in the country, along with estimates of what you can expect to pay for them at private facilities.
Here, we've included a snippet of some of the private procedure costs listed in our article:
| | |
| --- | --- |
| Treatment/Procedure | Cost (in USD) |
| Bacterial Diarrhea | 10 – 160 |
| Coronary Angioplasty | 4200 – 13000 |
| Heart Bypass | 12000 – 22000 |
| Hip replacement | 17000 |
| Gastric Bypass | 16800 |
If you're planning on welcoming a new addition to the family in the Land of Smiles, it's important that you are aware of the cost of maternity care in Thailand, as well as your medical coverage options.
Our maternity insurance article takes a look at the most popular private maternity hospitals in Thailand, as well as the maternity package costs at various facilities. Prenatal and delivery costs in the country, especially in Bangkok, can be sky high. For instance, the total cost of a standard pregnancy (without complications) at Bumrungrad International Hospital sits within the range of THB 160,000 to THB 270,000.
It's also worth noting here that maternity insurance cover comes with a waiting period of around 10 to 12 months. This means that coverage should be secured well ahead of conception. If you're already pregnant and would still to receive coverage, there's still the option of obtaining newborn health insurance cover, which can protect your newborn by covering costs associated with incubation, NICU transfer, etc.
Are you looking to learn more about Thailand insurance?
If you're looking to further explore the world of Thailand insurance, our Pacific Prime Thailand blog has got you covered! From posts about Non Communicable Diseases and care, to family health insurance and how to submit a Thailand insurance claim, our blog is updated on a weekly basis to simplify insurance for all our readers.
If you have any more questions, or are looking for the best Thailand insurance coverage, be sure to contact our expert team today.
Jessica Lindeman is a Content Strategist at Pacific Prime. She comes to work every day living and breathing the motto of "simplifying insurance", and injects her unbridled enthusiasm for health and insurance related topics into every article and piece of content she creates for Pacific Prime. When she's not typing away on her keyboard, she's reading poetry, fueling her insatiable wanderlust, getting her coffee fix, and perpetually browsing animal Instagram accounts.