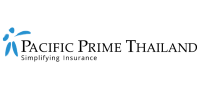 Setting boundaries for your mental health
Individuals are unique. We have different values, experiences, and, in turn, boundaries. In simple words, think of boundaries as an invisible bubble around people, whereby "trespassing" into this space would cause a great deal of discomfort and uneasiness. Say you've asked a friend a somewhat personal question and they responded with: "I'd rather not talk about this at the moment". That's an example of a boundary.
Rather than get upset at others for having different boundaries to you or, worse, blaming yourself for having certain boundaries, it's important that you accept boundaries as an essential aspect of one's mental health. In this Pacific Prime Thailand article, we'll explore the link between boundaries and mental health, types and examples of healthy boundaries, and give you tried-and-tested tips on how to set boundaries.
What is a boundary in mental health?
Boundaries are the guidelines and rules that you create to identify reasonable and permissible ways for others to behave towards you and how you will respond when someone violates those limits. It's crucial to have boundaries as they enable you to say 'no' to things that make you feel uncomfortable, stressed, anxious, guilty, or a whole host of other negative emotions and feelings. As such, boundaries help you maintain good mental health.
Types and examples of healthy boundaries
Let's discover the different types of healthy boundaries and some of their corresponding examples:
Physical boundaries: This addresses your body and the physical space around you. For example, you may not be comfortable with strangers hugging you or sharing a room with someone you're not close to.
Emotional boundaries: This addresses allowing another person's feelings to dictate your own or sacrificing your own needs to please others. For example, you may be inconvenienced by constantly going out of your way to help people.
Mental boundaries: This addresses your personal thought processes. For example, you may not feel confident enough to express your own thoughts and opinions – even though they are important to you.
Time and energy boundaries: This addresses your time and energy. For example, you may be unhappy working more without overtime pay or annoyed at a friend being significantly late to your meeting without communicating this to you.
Material boundaries: This addresses your personal belongings. For example, you may not want people to use certain items without asking your permission, or you may not want to share certain things altogether.
4 tips to set boundaries for your mental health
As alluded to previously, boundaries are there to protect you – whether that is by clarifying what is and isn't your responsibility, enabling you to focus on yourself and live up to your values, and preserving your physical and emotional energy. While you may already have a set of boundaries you live by, they may be vague ones and not clearly defined. But fret not – you can follow these 4 tips to set boundaries for you mental health:
1. Reflect on your values: Are there any no-go zones?
As Elvis Presley once said,
"Values are like fingerprints. Nobodies are the same but you leave them all over everything you do."
Your values are what define you as a person, and shapes the things you say and do in life. Whether your value comes from your upbringing, religion, culture, personality, environment, or a mix of all, you've got to start by identifying them. Once you do, you'll know whether there are any no-go zones, which will make setting boundaries easier.
Alternatively, you can also reverse engineer your boundaries by reflecting on past experiences and how they made you feel. Are there any situations that make you uncomfortable, resentful, or guilty? Do some people treat you in ways you wouldn't treat them? Be honest with yourself and use these feelings as a guide to set your boundaries.
Note: As an expat in Thailand, your values may differ from those of your local friends or colleagues, so it's all the more important that you reflect on them.
2. Tell yourself that you have rights (and believe it)
When boundaries are violated, it's often the people with low self-esteem that don't have the ability to even accept that they have been wronged in some way. Therefore, it's important that you work on your self-esteem by reminding yourself that you have the right to feel happy and comfortable, and that your feelings matter as much as anyone else's.
Here are some examples of the things to say to yourself:
I have the right to say no to things I don't want to do, without feeling bad or guilty about it.
I have the right to be treated with dignity and respect, and my values are as important as anyone else's.
I have the right to not meet any unreasonable expectations that other people may have of me because that is beyond my control.
And other statements tailored to your situation.
3. Communicate your intention and concerns to others
Once you allow yourself to accept that you've been wronged, you need to pluck up the courage to inform the people around you that they've overstepped your boundaries. Being able to communicate your needs and boundaries in a way that is clear and direct ensures that other people understand you and treat you the way you want to be treated.
If you have trouble communicating effectively, say by having emotional outbursts like anger or passive-aggressiveness, you may consider going to therapy or accessing other mental health services. It can help you identify patterns in your life, what exactly triggers you, and most importantly, how you can react in those situations.
4. Take care of your mind and body
Self-care habits and rituals are a way for you to recharge mentally – especially on stressful days where you've had your boundaries violated in some way. In other words, engaging in self-care will help you look after your mind and body, and give you the strength to both set and maintain boundaries.
Here are a couple of self-care habits and rituals you could adopt:
Begin the day with time to yourself – you could do some morning stretches, go for a morning run, or even cook yourself a nice breakfast.
Making sure you get plenty of movement/exercise during the day.
Staying hydrated and eating healthy, wholesome foods over junk food.
Treating yourself every now and then. E.g. getting a massage, going to the spa, etc.
Wind down at night by cutting screen time, journaling your thoughts, or practicing meditation/mindfulness.
And more!
Put your health first with a health insurance plan from Pacific Prime Thailand
While we're on the theme of self-care, wellbeing, and mental health, why not secure health insurance? Particularly if you're an expat in Thailand, having a good health plan in place will enable you to go to top-tier private hospitals over public hospitals, without having to worry about sky-high medical bills. What's more, you can also have peace of mind knowing that you and your family will:
Receive world-class medical care, and benefit from state-of-the-art facilities and amenities.
Get access to a doctor and/or treatments when you need to, without facing overcrowding or long wait times.
Be able to communicate with medical staff in English (or possibly other languages) without facing a language barrier.
Not have to deal with the dual-pricing system for Thais and foreigners, which is common in public hospitals.
And other benefits.
Don't know where to begin? Get in touch with Pacific Prime Thailand. As a health insurance broker, we can help you navigate the world of insurance, and find a plan that meets your exact needs and budgets. Our highly-trained advisors are also there with you every step of the way and provide unrivaled support throughout your insurance journey.
Whether you're looking for expat health insurance or other Thailand insurance plans, contact us today to get started!
Suphanida aims to demystify the world of insurance by creating informative and engaging content. As a wordsmith, she spends the majority of her day writing and editing website content, blog posts, in-depth guides, and more.

Outside of work, Suphanida enjoys traveling to new places and immersing herself in different cultures.
Latest posts by Suphanida (see all)