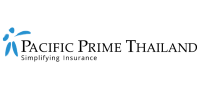 Injury insurance for Muay Thai training in Thailand
Thailand exports a number of valuable goods and products around the world; automotive exports, electronic goods, and agricultural products such as rice, shrimps, tapioca, rubber, and sugar. One of the most popular exports, however, is Muay Thai – the local combat sport that uses stand-up boxing-style fist striking, combined with the use of the knees, feet, shins, and elbows. Known as the "art of eight limbs", Muay Thai has become a common form of both martial arts, self-defense, and a method of fitness the world over.
This week's Pacific Prime Thailand article takes a look at some of the most popular Thai boxing camps and fitness retreats around the country, explains common Muay Thai injuries and remedies, and discusses what you need to know about injury insurance regardless of whether you're an expat living in Thailand or simply a traveler looking for a Muay Thai experience.
Finding the right Muay Thai camp for you
While there are countless gyms and fitness centers around the globe offering Muay Thai lessons, many people flock to Thailand, the home of the art, to have a true, authentic experience. As a result, there are a significant number of fighting gyms and fitness retreats around the country, catering to all types. If you're looking to fight competitively, gain extra fitness, or simply improve your technique, Thailand's camps have it all. Below is a list of some of the more popular venues around.
Bangkok
The capital of Thailand is home to a number of high-quality gyms that are frequented by high caliber local and foreign Muay Thai practitioners alike. The city is also a hub for watching Thai boxing fights, such as at Lumpinee Stadium or Rajadamnern Stadium, but those of you looking to train yourselves can consider:
Phuket
One of the added benefits of Muay Thai training in places like Phuket is that you've also got the chance to relax and unwind near some fantastic beaches. There is the famous Soi Ta-Eid, otherwise known as "The Soi" or Fighting Street, in Phuket which has three Muay Thai gyms along it as well as a number of fitness facilities for people to enjoy. There are also fitness retreats outside the main city that offer a range of health programs:
Pattaya
Located on the Eastern Gulf, there are a great number of Muay Thai gyms and camps available for those traveling here. Pattaya is also home to the Pattaya Boxing World stadium that hosts top-quality fights and cultural experiences. Popular gyms and fighting clubs include:
Chiang Mai
The largest northern city in Thailand, Chiang Mai is a popular tourist area for visitors to the country. Fortunately for those looking for fighting gyms, there are a number of them available in and around the city. If Chiang Mai seems like more your sort of destination, then check out:
More gyms and camps around Thailand
Muay Thai Camps Thailand is a great resource for finding Muay Thai camps, including in other areas (such as Koh Samui, Krabi, Koh Phangan, and Isan). It holds some basic descriptions for a number of popular and recently established fight gyms around the country, as well as information on whether accommodation is included and what training can be like.
Top 5 common Muay Thai injuries and remedies
Arguably one of the hardest martial arts any athlete can undertake, Muay Thai requires you to fully utilize different parts of your body, from shins and forearms, all the way to elbows and knees. No wonder why it takes years of training and conditioning to become a professional Muay Thai fighter. As with other types of contact sports, injuries are, to a certain extent, unavoidable. Here we offer an overview of the 5 most common Muay Thai training injuries.
1. Ankle sprains
Ankle and foot sprains happen when you twist them accidentally when running, doing pad work, sparring, or any other form of training. 
To prevent ankle sprains, you should do more ankle and calf strengthening exercises like calf raises. And if you are already injured, you should follow the RICE method (rest, ice, compression, elevation) and wear ankle guards for extra cushion for soft ankles in the future.
2. Wrist sprains
Spraining usually happens when you hit the bag at the wrong angle, which bends your wrist the wrong way; or when your hands are not wrapped properly. 
Since the wrist is a fragile part of your body, once you sprain your wrist, it's best you take it easy and give it time to rest. You should also learn how to punch and wrap your hands the right way.
3. Stiff neck
Your neck will feel extremely sore when you constantly resist your opponent's locks. While there is no way to prevent this from ever happening, you can stretch your neck, shoulders, and back before every clinching session.
4. Bruised ribs
During clinching or sparring, you may get kicked, punched, or kneed in the ribs. Again, itis hard to completely avoid this kind of injury. As time goes by, your body will become more resilient to these strikes. But before that happens, you should boost up on your defensive techniques to defend or evade these strikes.
5. Bruised shins
As you may already know, Muay Thai requires a lot of kicking and you'll have to condition your shins to do roundhouse kicks or block a kick. During the conditioning period, your shins will get busted up but they will harden up over time. To prevent serious injuries, you should condition your shins gradually and use shin guards when sparring (but occasional drilling without shin guards is also acceptable).
Injury insurance: will my policy cover Muay Thai injuries?
When it comes to exercise, there's always going to be an element of injury risk. Taking up a tough, physical contact activity like Muay Thai means you're more likely to suffer an injury, but will your insurance cover treatment? Coverage can be a grey area; most likely insurers will more readily accept claims for smaller injuries such as a sprained ankle or a pulled back muscle, but claims for serious head injuries or severely broken bones can be harder to file. The difference can also be in the type of coverage you have.
If you're an expat living in Thailand, it makes a lot of sense that you hold a full, comprehensive health insurance policy. Sustaining an injury with such a policy is a lot easier to deal with. Many local and international health insurance plans will provide coverage for sports injuries in most instances. The key factor to consider is whether or not you were training for Muay Thai, or competing. Training injuries can often be covered, sometimes under a rider, yet those of you competing in professional or semi-professional fights likely won't be.
If you're traveling to Thailand for a Muay Thai experience, consider the gaps that most travel insurance plans leave in terms of health coverage. Such plans are short-term and inexpensive, but they also reduce the risk to the insurer by only providing very small benefits. They are essentially designed to get travelers well enough to travel home to seek care, so you'll likely find that engaging in any dangerous sport (such as Muay Thai) will not be covered by your travel plan.
The other thing to think about is the sorts of facilities you'll be comfortable seeking treatment from should you need it. Thailand is home to some top-quality hospital facilities, but these aren't necessarily public hospitals. The private sector is generally your best bet for finding fast, efficient, and expert care from international professionals that speak a range of languages. Travel, local, and international plans can give you the freedom and ability to choose a private hospital should you need one.
We've written about the types of insurance available in Thailand before, so check out this page if you're concerned about which type of plan might be right for you.
Securing the right insurance coverage for your Muay Thai experience
When it comes to securing adequate injury insurance coverage for your trip to Thailand, using a broker can be the best decision you'll make. Brokers work with a range of local and international insurers, and can find a plan that provides your Muay Thai trip with the coverage you need, at a price that's in your budget. When it comes to training and exercising at any gym, retreat, or club in a foreign country, Pacific Prime Thailand would always recommend obtaining injury insurance as a minimum before you go.
Whether you're looking for travel insurance, COVID-19 insurance, international health insurance, group health insurance, corporate insurance, or individual insurance, our reliable team of experts can help you find the best plan for your needs and budget.
Contact us to receive expert advice or a no-obligation quote and plan comparison today.