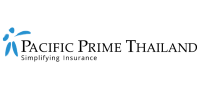 COVID-19: Thailand makes face masks voluntary
Walking down the streets of Bangkok or elsewhere in the country, you'll still see many people wearing face masks – but nearly all of them have been doing so by choice. The latest development is that face masks are now voluntary for most settings. In this Pacific Prime Thailand article, we'll give you the low down on the rules so you can be a law-abiding citizen (while still enjoying the freedom of not wearing a face mask.) 
Face masks off
Thailand's Center of COVID-19 Situation Administration (CCSA) announced that face masks were no longer mandatory in open spaces starting June 24th. What's more, the CCSA re-established the old closing time for nightlife. This news comes shortly after the repealing of the Thailand Pass (including insurance requirements) for all travelers – which is set to take effect on July 1st, as the country gears up to welcome back tourists on a larger scale. All in all, Thailand is back in business. 
Face masks are still required in certain settings 
That being said, face masks will still be required in government buildings and on public transport (including the BTS, MRT, and buses), as well as at Thai airports and on domestic flights. Additionally, private shops or offices may also require the wearing of face masks at their discretion. 
Many people still opt to wear face masks 
Just like many of its East Asian neighbors and unlike Western countries, wearing a face mask  was never a contentious issue in Thailand. As COVID-19 (or Wuhan virus back then) began to spread like wildfire, Thais and expats readily and happily put on their face masks in response. As such, many are still reluctant to take them off despite the dropping of the face mask mandate.
Air pollution has always been a pressing issue
One possible theory as to why Thais (especially those living in the Bangkok Metropolitan Area) are still wearing face masks is air pollution. Even before the pandemic hit, many were already familiar with face masks due to the PM 2.5 concerns, and routinely wore face masks to stay safe whilst walking on the main road or taking motorbike taxis. 
Further reading: N95 vs. surgical masks: What to wear when air pollution is bad
Looking for a health insurance plan? Get in touch with Pacific Prime Thailand today!
Whether you're concerned about COVID-19, air pollution, or any other health issues, the best way to put your mind at ease is to secure a comprehensive, private health insurance plan. Although precautionary measures are certainly important to staying healthy, you never know what life hits you with and making sure you have access to the best healthcare services is advisable. 
Not sure where to begin in your hunt for health insurance? Don't fret as you've come to the right place. With over two decades of experience in the sector, Pacific Prime Thailand works with top insurers to bring to you vetted plans. Our advisors are also 100% knowledgeable, impartial, and friendly and can guide you through all your options and support you throughout your insurance journey. 
Contact us today to get started!
Suphanida aims to demystify the world of insurance by creating informative and engaging content. As a wordsmith, she spends the majority of her day writing and editing website content, blog posts, in-depth guides, and more.

Outside of work, Suphanida enjoys traveling to new places and immersing herself in different cultures.
Latest posts by Suphanida (see all)