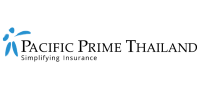 5 tips to help kids get active during the COVID-19 pandemic
With lockdowns and restrictions enforced by governments to combat COVID-19, the ongoing pandemic has had a detrimental impact on children's mental and physical health. According to a recent study by the US Centers for Disease Control and Prevention, children's BMI (body mass index) doubled in 2020. Similarly, a JAMA study found that children between the ages of 5 and 11 witnessed the greatest increase in BMI and obesity. Childhood obesity in Thailand was already a problem before the pandemic, resulting in an even greater cause for concern.
Additionally, the University of Calgary found that mood disorders had almost doubled globally in the first year of the pandemic, with 25.2% showing signs of depression. While children's mental health during the pandemic could be affected by the emotions and stress of the adults around them, poor eating habits and lack of exercise only makes matters worse.
As if missing out on playing with friends outside and falling into unhealthy eating habits isn't bad enough, many children spent those additional hours indoors glued to their digital devices – creating a vicious cycle of anxiety and inactivity. Wondering how to help your kid develop healthy habits? This Pacific Prime Thailand article offers five tips to help kids get active during the COVID-19 pandemic.
1. Break up children's physical activity
60 minutes of physical activity every day may sound like a big task, especially for parents who are working from home while trying to keep children entertained or help with their schoolwork. However, the activity doesn't have to happen in one sitting to be beneficial. Breaking it up into increments makes it easier to schedule, and prevents children from getting bored before they reach their activity target.
If your child is doing virtual school, start by scheduling time throughout the day for exercise. Think of it like P.E. class at school or recess. There may be lots of virtual options when it comes to physical activity, but it's advisable to ditch the screen to encourage your children to exercise. With increased irritability, mood issues, and sleep issues resulting from lots of screen time, a break from electronics could do some good.
When possible, break up time in front of the screen with outdoor activity, which is a natural mood enhancer. Remember that physical activity doesn't have to involve running or something grueling. Getting up and moving is what's important.
2. Do active things as a family
Finding it difficult to motivate your children to get moving? You might want to try being active as a family. You can set a time to go for a walk or a bike ride together, doubling as special bonding time. Keep in mind that doing chores and other low-impact activities can also be beneficial to overall health. On top of that, interactive activities like jumping rope or playing tag are also highly recommended.
There are many things children can do to stay active around the house. Look for fun ways to incorporate physical activity into their days without overdoing it. You'll soon find that more movement throughout the day is great for helping children cope after COVID-19.
3. Play sports safely
Sports is one way to get your children out of the house if they're spending most of their time indoors. Even though your kid's risk of COVID-19 increases if they participate in team sports or other group activities, lower-risk activities are a good alternative. Tennis, golf, and other individual outdoor sports can be safe options. Conversely, indoor activities are often riskier since social distancing can be tricky.
If your child isn't interested in individual sports, consider team sports that offer a bit more social distance, like football. It's advisable to have a chat with the coaches, other parents, and teammates to ensure everyone agrees with COVID-19 safety precautions. Likewise, you'll want to find out which precautions will be in place to keep your children safe and decide if they're acceptable. Some important questions to consider before deciding might include:
Will teammates be wearing masks?
Are spectators allowed? If so, what safety protocols are in place for them?
How will social distancing be maintained?
Are the rules unclear? Fret not. Just make sure you and your family do your part by wearing a face mask, maintaining social distancing, and washing your hands properly.
4. Visit parks or playgrounds with caution
Even though parks and playgrounds are now open, you should still exercise caution. You can't really wipe down everything before your kids touch it. However, your next best option is to visit these places when they're not as busy. Practice social distancing from other families and wear a mask when it's crowded.
Regularly remind your children why it's important to keep a safe distance from other people and to avoid touching their faces. As always, make sure you and your family regularly wash your hands with soap and water and use hand sanitizer if you're on the go.
5. Talk with your kid's doctor
Your kid's doctor can help them understand why physical activity is essential. Since your child's doctor knows all about your child's health, they can also help identify activities and sports that are ideal for them. Being active, along with a balanced diet, offers the foundation for a healthy lifestyle.
As a parent, one of the best things you can do is encourage healthy habits in your children early in life. Ask your kid's doctor about how you can start healthy living as a family today.
Get family health insurance in Thailand
Another important thing you can do as a parent is to secure family health insurance in Thailand. Having comprehensive health insurance gives you and your loved ones access to quality medical care whenever you need it. As a leading health insurance broker with over 20 years of industry experience, Pacific Prime Thailand compares health insurance plans from leading providers to ensure you get the right one for your needs and budget.
Contact us for impartial advice and a free quote today!
​​Jantra Jacobs is a content writer at Pacific Prime. On a typical workday, she writes and edits articles, guides, and anything else word-related. She loves creating content that is both easy to understand and enjoyable to read.

In her free time, she's likely to be writing poetry and prose, geeking out on her latest interests, reading, or practicing yoga.