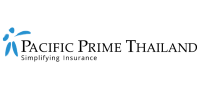 Top-up Insurance in Thailand: What is it and do you need it?
Are you an expatriate living and working in Thailand? When expats arrive in Thailand, the change in location, culture, and much more can really be jarring for some. There's so much to learn about a place that is as culturally unique as Thailand, and trying to take it all in at once can be a head-spinning task. That's why many expats in Thailand are more than happy to have their employer take care of their health insurance policy. However, sometimes this leads to people not being familiar with their health insurance benefits, which can lead to the policyholder being burned if the policy isn't all that it's cracked up to be. This is where top-up insurance comes in! Here, Pacific Prime explains all about top-up insurance, and how it may be able to help you better address medical costs.
Your group health insurance plan
Group health insurance policies that are provided by businesses or other organizations are great for the people that are on them. Even more than an individual private health insurance policy, group health insurance affords people access to high quality, yet high cost healthcare. Where group health insurance policies stand out from individual or family health insurance policies is that they generally will cover pre-existing conditions, while the others will not. Still, this is not to say that group health insurance will cover everything you need all the time.
Sometimes there are situations where company-sponsored health insurance plans will let a policyholder down. After all, businesses have to keep an eye on their bottom line, and health insurance plans can be significantly expensive, and often times only top-level executives at large multinational corporations will have access to top-tier 'Cadillac' health insurance plans. Meanwhile, most employees will receive a plan that comes with some restrictions that are put in place to make the group insurance plan more affordable.
Common cost control measures on group health insurance plans include:
Provider networks

: Restricting coverage to only a predetermined network of healthcare providers is a common method for reducing costs. This prohibits excessive use of the most expensive medical facilities that a locality has to offer.

Low maximum benefits

: Sure, your group health insurance plan may cover everything under the sun, but to what extent? Sometimes a low annual maximum, or limit on payouts for a particular type of treatment may be featured on a policy. In this case, all costs beyond these limits will likely need to be paid out of pocket by the insured.

Excluded treatments

: Some group insurance plans will cut out benefits for some treatments altogether. Oftentimes this is based on historical use of the plan, and considers heavily the demographics of the group being insured. For example, if every one of the staff is under age 50, the plan may exclude coverage for some conditions that primarily affect senior citizens.
It is for the major reasons listed above, and others stemming from the cost of health insurance plans that may lead you to find that your current health insurance coverage is inadequate for your needs. If this is the case, a top-up insurance plan can help.
What is top-up insurance?
When you've decided that your company-sponsored insurance policy doesn't protect you as much as you think it should, what do you do? Well, before you go to such extreme lengths as purchasing your own separate health insurance policy, look into top-up options with a trusted broker like Pacific Prime.
Top-up insurance is a customized insurance solution that considers the benefits in your existing plan and takes over right where your current plan's benefits end.
For example, say you come down with a life threatening disease such as cancer; the treatment for which, in a worst case scenario, will require surgeries, chemotherapy, specialized medications and possibly more. The cost over the course of treatment will come to THB 10 million. However, the annual maximum limit on your company health insurance plan is THB 5 million. This means that you would be personally responsible to pay the remaining THB 5 million that the insurance will not cover.
In this instance, if you were to have decided that a THB 5 million limit was not high enough for you prior to developing the illness, you could have purchased a top-up insurance plan that could have added the additional THB 5 million in coverage or more.
Likewise, top-up insurance plans can add benefits for uncovered conditions, or other features such as maternity insurance, dental insurance, vision insurance or other coverages.
Who is top-up insurance for?
As described in the preceding sections, top-up insurance is ideal for people that feel their existing health insurance coverage may be inadequate to properly protect them should a particularly catastrophic illness develop. This type of insurance also especially appeals to expatriates that may not have access to the publicly subsidized healthcare options that locals do.
Another thing to consider is that expatriates may also want their health insurance policy to provide coverage in more places than just Thailand, although in most cases it will not. This raises another debate: Should I get top-up insurance or another insurance plan altogether?
By purchasing an international health insurance plan that provides coverage in just about any country, hospital or doctor's office around the world, expats in Thailand can ensure that they have their medical costs covered in Thailand, their home country, and anywhere they travel all with a single plan.
So which choice is right for you? The best way to know for sure is to discuss your particular health insurance situation with an expert licensed insurance broker. As such, if you think that a top-up or international health insurance plan may be right for you, contact Pacific Prime Thailand today!
Our agents will answer all of your questions and guide you to the best options available on the market for your specific needs, as well as give you a free plan comparison and price quotation!