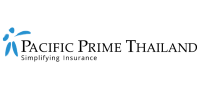 Thailand's quarantine-free travel arrangements (updated May 2022)
Since Thailand shut its borders in 2020 due to the COVID-19 pandemic, we've been inundated with questions similar to this one from clients and prospective clients alike: "When will Thailand reopen to travelers without having to quarantine?" So much so that we've been keeping a close eye on the fluctuating situation, so readers and clients alike are well aware of what's happening.
In this Pacific Prime Thailand article, we'll provide you with the latest on Thailand's quarantine-free travel arrangements in 2022 and what this means for you as a traveler or expat. Let's go and check them out!
(Note: The 'Test & Go' scheme was recently suspended to make entry into Thailand much simpler and hassle-free. Please check out this Pacific Prime Thailand article to find out more about the latest entry rules.)
What is the Test & Go scheme?
Back in March 2022, travelers were required to submit proof of prepayment for one night at a government-approved accommodation, such as SHA Plus (SHA+), SHA Extra Plus (SHA++), or alternative quarantine (AQ) for day 1.
Prepayment should also include expenses for one RT-PCR test for day 1, one self-ATK for day 5, and airport transfer to the pre-booked accommodation.
(Note: On day 5, travelers must submit the result of their self-ATK via the MorChana application.)
(Note: A list of participating Test & Go AQ and SHA+/SHA++ hotels and resorts, along with packages, rates, and more, can be found here: asq.locanation.com.)
Pre-arrival requirements for quarantine-free travel (including COVID-19 insurance)
According to the CCSA's latest announcement, travelers from all countries, states, and/or territories are welcome to visit and stay in Thailand.
(Note: As a precaution, you should check on your departing country's rules and restrictions for traveling abroad and/or contact your nearest Thai embassy/consulate for further details.)
Below are a few essential requirements for entering Thailand:
Thailand Pass
You will need to apply for a Thailand Pass QR Code via https://tp.consular.go.th/
(Note: Processing time is typically between 1-5 days)
What is the Thailand Pass?
The Thailand Pass is a web-based system to fill in your travel and health information. This system applies to all travelers, including Thai citizens. Upon approval, you will receive a QR code to travel to Thailand.
(Note: You will still need to meet visa requirements, e.g. tourist visa, business visa, etc.)
Proof of vaccination
Everyone 18 years of age or older must have proof of vaccination (e.g. Medical Certificate of Vaccination) with a vaccine approved by the Thai Ministry of Public Health or the World Health Organization (WHO) no less than 14 days before the travel date.
Travelers 12-17 years of age traveling to Thailand unaccompanied must be vaccinated with at least 1 approved vaccine dose. At the same time, those traveling with parents are exempt from this particular requirement.
Additionally, travelers 6-11 years of age traveling with parents are exempt from this requirement.
If you recovered from COVID-19, you must show a Certificate of Recovery within the last 3 months and a Certificate of Vaccination with at least one dose of the approved vaccine at least 14 days before your travel date.
The Ministry of Public Health (MoPH) has approved the following vaccines:
Pfizer–BioNTech or Comirnaty by Pfizer Inc. and BioNTech.
Janssen or Janssen/Ad26.COV2.S by Johnson & Johnson Services, Inc.
AstraZeneca or Covishield by AstraZeneca and the University of Oxford, SK Bioscience (South Korea), Siam Bioscience, and Serum Institute of India (Covishield).
Sinopharm or COVILO by Sinopharm Co., Ltd.
Moderna by Moderna Inc.
Covaxin by Bharat Biotech International Limited
Sputnik Light (for Sandbox only) by Gamaleya Research Institute of Epidemiology and Microbiology.
Sputnik V by Gamaleya Research Institute of Epidemiology and Microbiology.
Medigen or MVC-COV1901 by Medigen.
Novavax (Nuvaxovid) or Covovax by Novavax, Inc.
CoronaVac or Sinovac by Sinovac Biotech Ltd.
COVID-19 insurance
If you're a non-Thai citizen, you'll need to secure a suitable COVID-19 insurance plan. The policy should provide coverage of at least USD $10,000.
If you're a Thai citizen or foreign expatriate already covered by Thailand's national healthcare scheme, then you're exempt from this requirement.
(Note: Looking for a COVID-19 insurance plan that meets the Thai government's requirements? Pacific Prime Thailand are experts in this field and can provide unrivaled customer support and assistance.)
Unvaccinated international travelers visiting Thailand
What if you haven't been or can't be vaccinated, or are not fully vaccinated? Don't worry! With the new entry rules, you can upload a negative RT-PCR or professional ATK test result taken within 72 hours of departure on the Thailand Pass portal and explore Thailand stress-free!
Quarantine-free "vaccinated travel lane" (VTL)
From March 15th, 2022, travelers can now travel between Thailand and Malaysia quarantine-free. There will be at least 10 daily return flights, including flights between Bangkok and Kuala Lumpur. A pre-flight PCR test will still be required, along with proof of full vaccination. Cambodia will also be included in Thailand's VTL to help boost the Kingdom's economic and tourism sectors.
Plan to make COVID-19 an endemic disease has been approved
Thailand is gearing up to welcome back travelers and expats alike. The CCSA also approved the easing of nationwide COVID-19 restrictions with three color zones.
Blue – Pilot tourist areas
Green – Surveillance areas
Yellow – Stringent surveillance areas
Nightlife and entertainment venues in blue zones are all set to open up soon. The venues include clubs, bars, and karaoke places, and some venues have permission to consume and serve alcoholic beverages around the clock.
According to Thai PBS World, Thailand's National Communicable Disease Committee (NCDC) approved the Public Health Ministry's plan to classify COVID-19 as an endemic disease, starting on July 1st, 2022. This reclassification could mean a few travel rules will change. However, people are still advised to:
wear face masks
avoid group gatherings
wash their hands often
undergo rapid antigen tests
get vaccinated to reduce the risk of severe cases
Get travel updates and COVID-19 insurance from Pacific Prime Thailand!
As we continue to monitor Thailand's travel restrictions for foreigners, we'll endeavor to keep you updated via the Pacific Prime Thailand blog. For over two decades now, we've been helping foreigners and expats understand the Thai healthcare sector. While guiding them through the Thai health insurance landscape.
We're a good bet when it comes to securing travel insurance in Thailand (including COVID-19 insurance that meets the Thai government's requirements), expat health insurance in Thailand, or any other health insurance plan.
Rest assured, you'll get 100% unbiased insurance advice, a tailored plan comparison, and a free quote, as well as lots of support and assistance throughout your entire insurance journey. Contact us today to get started!
Suphanida aims to demystify the world of insurance by creating informative and engaging content. As a wordsmith, she spends the majority of her day writing and editing website content, blog posts, in-depth guides, and more.

Outside of work, Suphanida enjoys traveling to new places and immersing herself in different cultures.
Latest posts by Suphanida (see all)